Promoting the launch of your Employee SuperApp is critical if your organization wants to create awareness, drive adoption, and maximize the value out of the platform. If your employees don't know about it (or the value it can provide) then they aren't likely to use it.
A proper Employee SuperApp with high levels of adoption can improve operational efficiency, drive collaboration and communication, boost company culture and engagement, and so much more.
In this article, we're sharing 20 ways you can promote the launch of your Employee SuperApp to ensure that your organization receives high levels of adoption.
#1: Have A C-Level Executive Announce The Employee SuperApp
Make sure the announcement of the new Employee SuperApp comes from someone of authority at your company (C-Level)…explain exactly why you are doing this and what's in it for the employee (why should the employee care / get excited about it?)
#2: Provide Use Cases For How Colleagues Can Benefit From Employee SuperApp
Offer bite-sized ideas and use cases for how the Employee SuperApp might benefit your colleagues.
Example:
You can stay up to date with the latest news and announcements.
You have a central place you can go to access all the links you need.
You can ditch the flooded email inbox and have targeted comms that are relevant to you.
You can easily search for info or files you need without having to remember exact file names.
#3: Send Communications Before & After Launch
Send a series of communications to your employees before and after the Employee SuperApp launch (emails, posters, postcards, brochures, digital signage, etc.)
Example: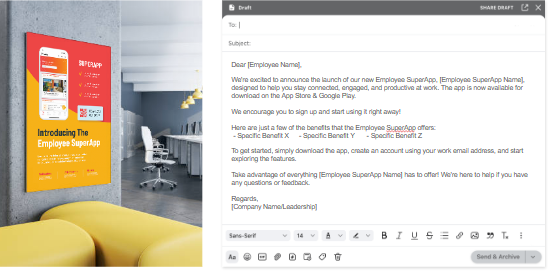 #4: Mention Employee SuperApp In Town Hall / Large Company Meeting
Bring up the Employee SuperApp in a town hall or large company meeting. "Make sure you're aware of the new platform that's coming and think about how you want to contribute."
#5: Create A User Guide/Help Manual
Create a user guide, manual, or LMS course that highlights the platform's benefits and how to use it.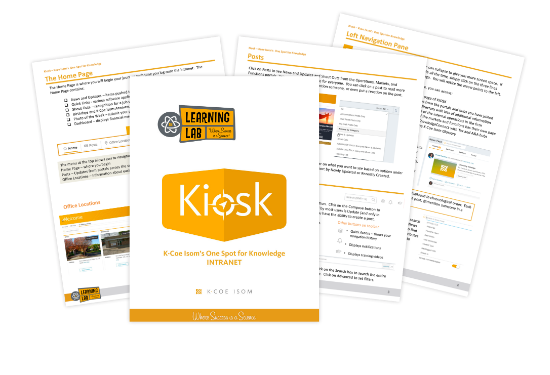 #6: Lights, Camera, Action!
Host a photo shoot at the office where employees can spruce up and take photos for their new employee profiles.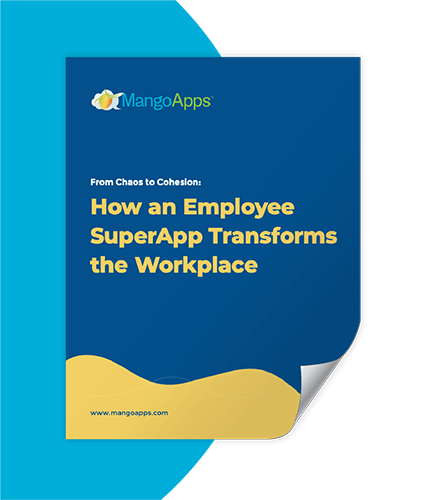 Whitepaper – Employee SuperApps
Want to eliminate information chaos and provide your workers with a unified employee experience?
In this whitepaper, we give a detailed breakdown of why Employee SuperApps are becoming increasingly popular among frontline organizations.
#7: Host A Trivia Contest With Prizes
Host an Employee SuperApp trivia contest with cash prizes, vacation time, and a lunch party or night out for the winning office location.
#8: Conduct A Scavenger Hunt
Conduct a scavenger hunt (with prizes) where the answers are hidden throughout the Employee SuperApp.
#9: Throw An Employee SuperApp Launch Party!
Throw an Employee SuperApp launch party (food, drinks, desserts)! Be ready to answer any questions and help employees where needed.
#10: Host A Webinar/Virtual Company Meeting
Host a webinar. Talk about why the new Employee SuperApp is important, give a real-time tour of the platform, and open it up to Q&A.
#11: Hand Out 'Welcome Kits'
Hand out Employee SuperApp 'welcome-kits.'
This could contain anything from training materials to goodies and snacks to branded swag.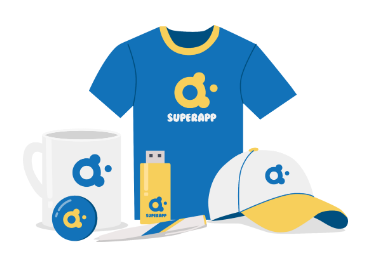 #12: Create Infographics
Create infographics that visually explain the Employee SuperApp's key features and benefits.
#13: Take Advantage Of Your Ambassadors
Leverage your Employee SuperApp ambassadors. Who was involved in getting the Employee SuperApp launched? Let them become advocates for the Employee SuperApp to their colleagues and peers.
#14: Create A Video Trailer & Share It On Social Media
Create a video trailer showcasing the Employee SuperApp's features and benefits.
PetSmart is a great example of how you can create a video trailer and share it to generate excitement.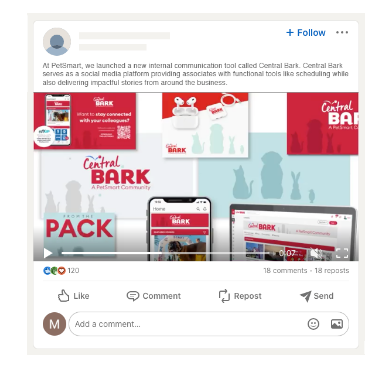 #15: Promote Mobile App Download
Go big on promoting the mobile app download so you can reach them later via app notifications.
#16: Incorporate Employee SuperApp Into Onboarding Process
Make it part of your onboarding process so new employees get integrated and network effect remains high.
#17: Link To SuperApp From Website
Add links to your Employee SuperApp on your corporate website so it is easy for employees to find it in the early days including via Google search.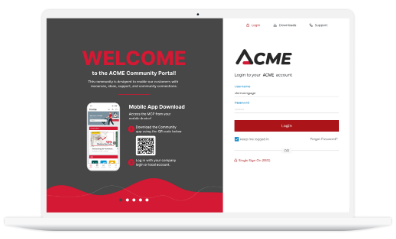 #18: Get Leadership Buy-In
Get leadership buy-in. Have leadership regularly engage with the platform and involved in webinars/trainings in the early stages. People are more likely to listen to top executives so it's important that you take advantage of your company's leaders and have them direct people to the new intranet.
Example: To maintain consistent intranet engagement, symplr had its CEO sent out important news via a snippet in an email, and then linked to the intranet for the full story. This was a particularly helpful way to distribute information and keep people regularly visiting the intranet.
Eventually over time, symplr was able to migrate away from that workflow and just start hosting important company news/information directly on the intranet.
#19: Create Surveys To Collect Feedback
Create Surveys to collect feedback information that informs the user taking the survey and provides data to improve the Employee SuperApp, such as resolving pain points and pushing existing strengths. These strengths become success stories.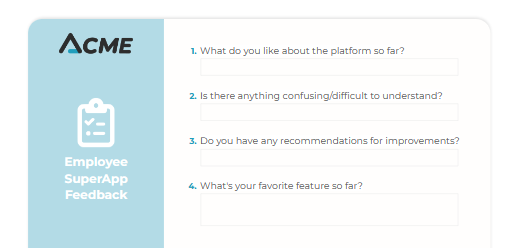 #20: Offer Incentives To Download Employee SuperApp
Offer incentives to employees who download and use the Employee SuperApp
(such as a $5 Starbucks gift card, entering into a PTO raffle, etc.)
Want To Learn More About Employee SuperApps?
If you want to learn more about how an Employee SuperApp can benefit your organization, check out our Employee SuperApp Blog Series!
View the entirety of our Employee SuperApp blog series below:
---
MangoApps – The Employee SuperApp
MangoApps is the ultimate Employee SuperApp for organizations with a frontline workforce.
With MangoApps, you're able to give 100% of your workforce all the tools they need in one employee app to increase productivity, improve retention, and boost employee engagement.
MangoApps is customizable and offers a wide range of unique functionalities aimed at solving any business need.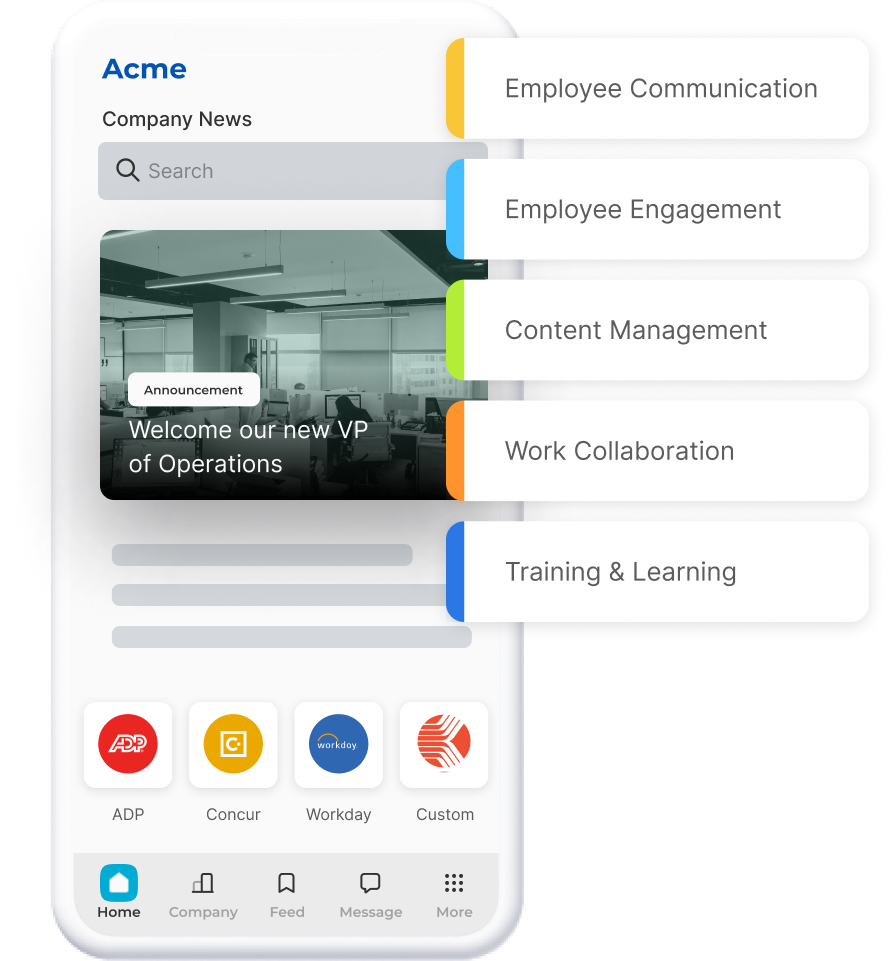 To learn more about how MangoApps can help your organization, book a demo or schedule a call with our team today!