In many organizations that have a distributed workforce, there is often a disconnect between office and frontline workers. The office workers communicate with modern tools, leaving frontline teams out of important conversations. Luckily, there is a lot you can do to improve frontline employee engagement.
Most leadership teams recognize the need for this to change. In fact, according to a Harvard Business Review survey, 78% of business leaders consider it critical to their future success.
While every single employee might not need a company email address, frontline workers still need to be in the loop. Otherwise, their voices are not heard. With a company app, you can empower frontline employees and connect them to the company's main pulse.
How An Employee SuperApp Boosts Frontline Employee Engagement
It is clear that mobile devices are the most popular way for people to get their information. On average, approximately 70% of smartphone users check their phones within 10 minutes of receiving a notification.
Organizations must listen to the data and meet your employees where they are – hence the need for an Employee SuperApp.


An Employee SuperApp unifies the tools and resources an employee uses in their daily work life, particularly on the frontline. 
Think of it as a swiss army knife for your frontline employee's digital workplace needs. It includes all of the services and tools your employees need on a daily basis, all rolled into one singular platform. 
The goal of an Employee SuperApp is to present your organization with a tool that can be molded and customized to accomplish exactly what your company needs.
These tips for boosting frontline employee engagement don't require you to have a platform like MangoApps. They're applicable to any organization. However, an Employee SuperApp definitely makes them easier to implement and track.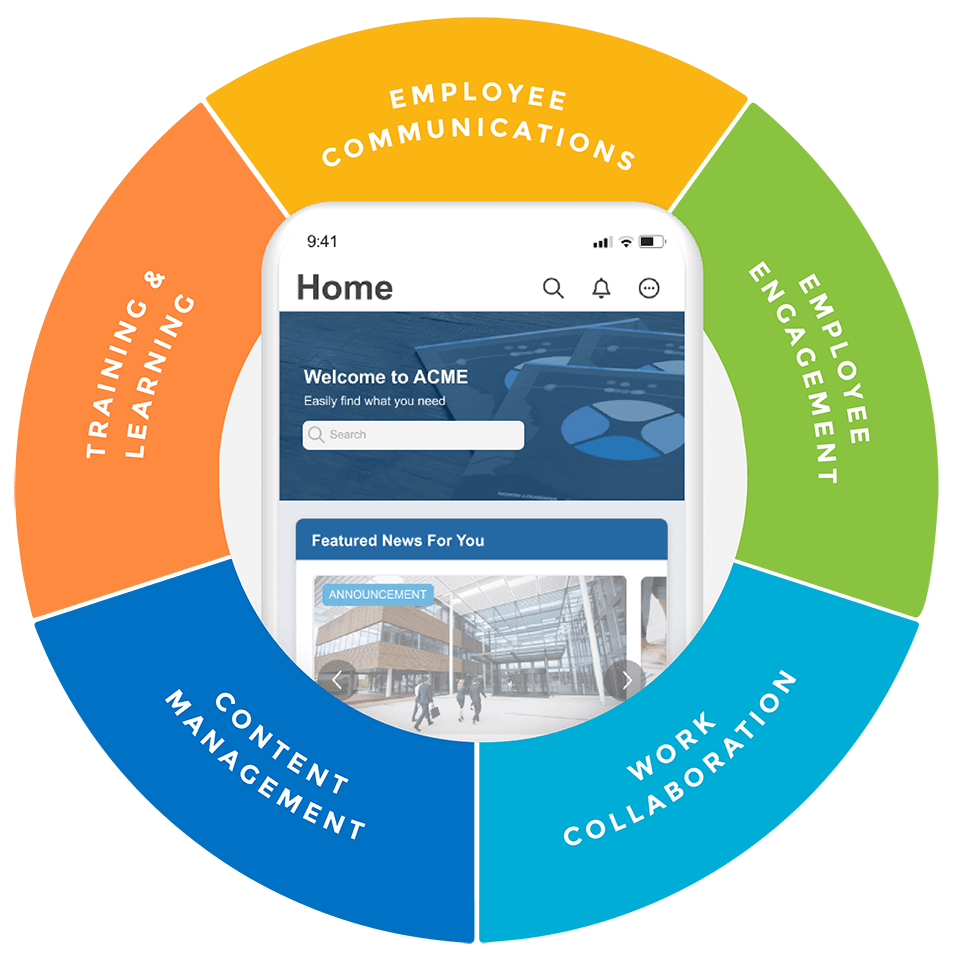 Read more on the benefits of an Employee SuperApp.
Ask For Frontline Workers' Input
This is an easy one, but many companies don't give their frontline employees a place to submit ideas and feedback. All you have to do is ask about their experience with the company, and encourage their response.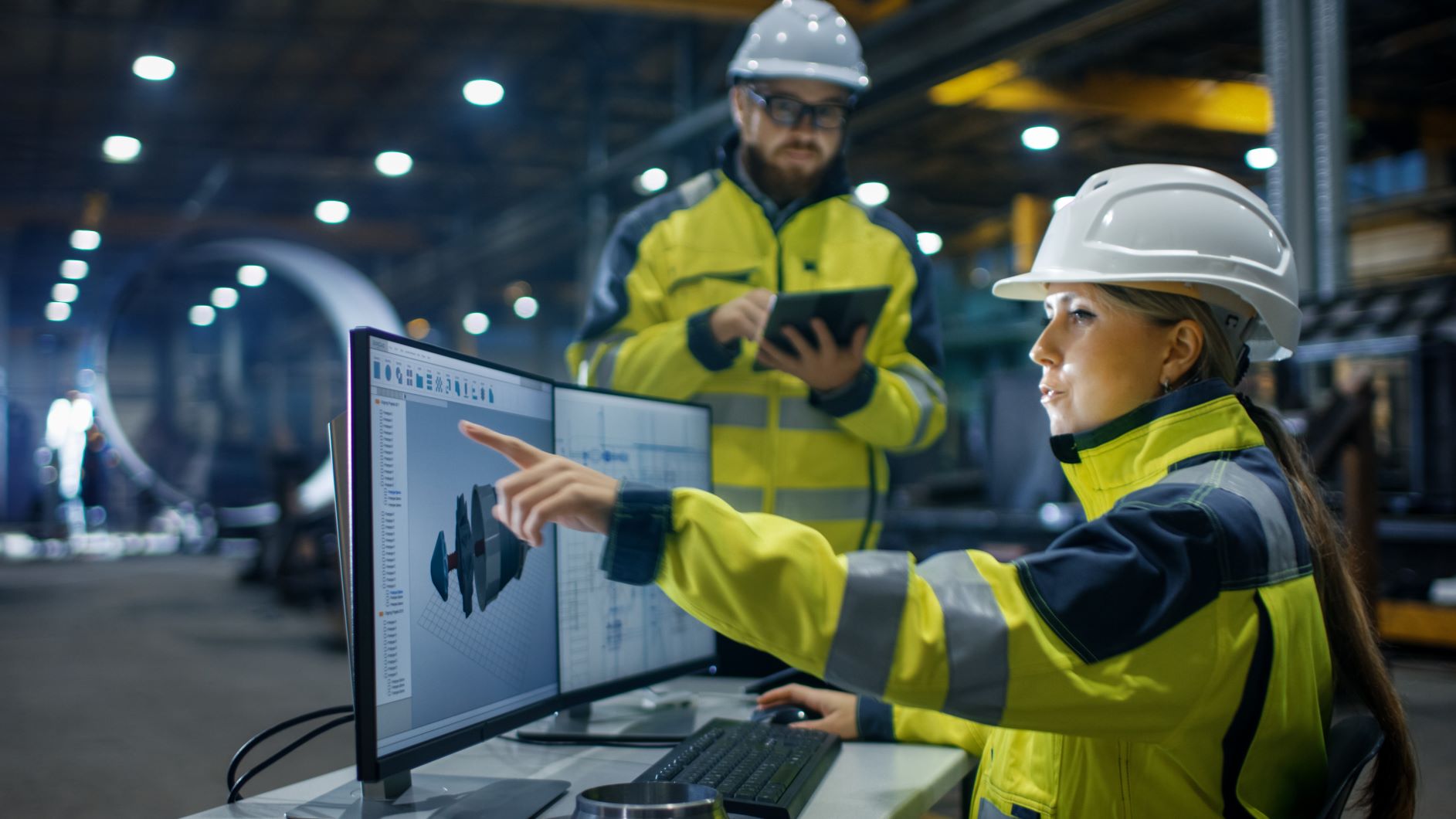 With MangoApps, you can do this by creating a group intended for ideas and input, or leverage our ideas module. The most important thing is to make sure that leadership engages with the frontline team's posts.
Seeing this response will encourage more people to make their voices heard. They'll feel good, and leadership will gain insights into frontline team needs that may have gone unvoiced before. Done well, this creates a virtuous cycle that will pay long-term dividends in boosting frontline employee engagement.
Regular Town Hall Content
Town hall meetings can be hard to execute. In many old-fashioned companies, executives travel and hold a big meeting in each location, one at a time. This format can be intimidating for would-be question askers, and also means diverting a lot of people away from important tasks. Also, no one gets the benefit of hearing the questions and answers from other locations.
With MangoApps, it's easy to create virtual town hall content. Employees just need a group where they can ask questions they want to see addressed, anonymously or not. Then, leadership can set aside an hour every month to create video or text responses to those questions.
This consistent dialogue creates a culture of openness and real communication, and lets frontline workers know they are valued.
---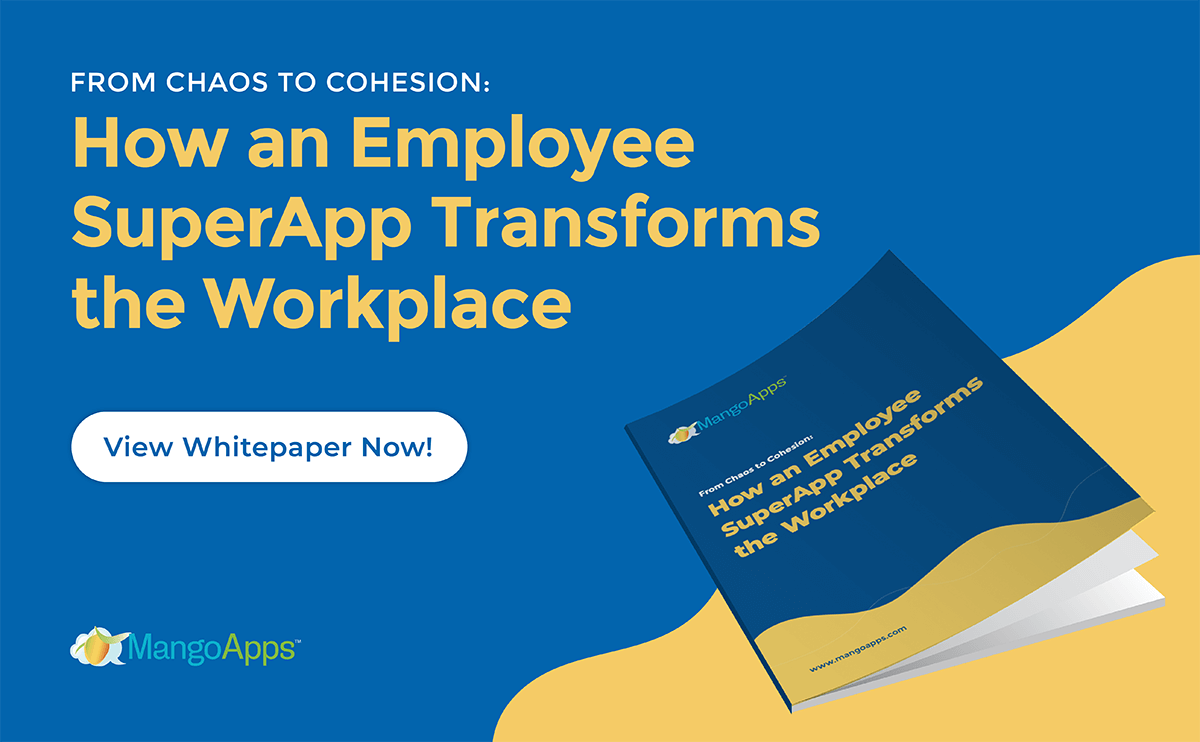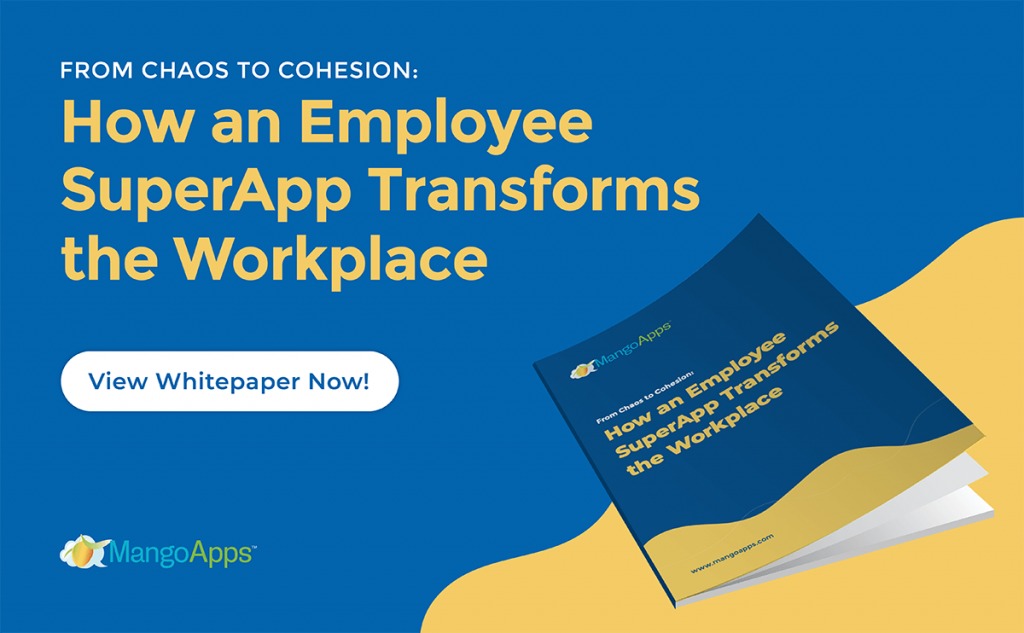 ---
Encourage Communication Between Shifts & Locations
Frontline workers often only ever see or talk to the people who are in the same location as them, and work the same hours. Their might be an occasional retreat or meeting of some sort, but that doesn't usually result in any ongoing interactions.
With MangoApps, it's easy to foster communication among groups of frontline workers who normally wouldn't interact. When they can give each other feedback, or share ideas that have been successful, everyone better understands each other's needs.
People who have access to this sort of network feel like a part of something greater, and see the full context of what their work means. Context and feelings of contribution are major contributors to frontline employee engagement, and are lacking at far too many companies.
Recognize Great Work With Shout Outs and Rewards
Everybody loves to be praised. Most leaders understand this, but lack a good place where they can dole it out. With a company app, leaders can type a quick post and give shout outs to employees who go above and beyond. It's easy, and will get in front of everyone relevant without being disruptive.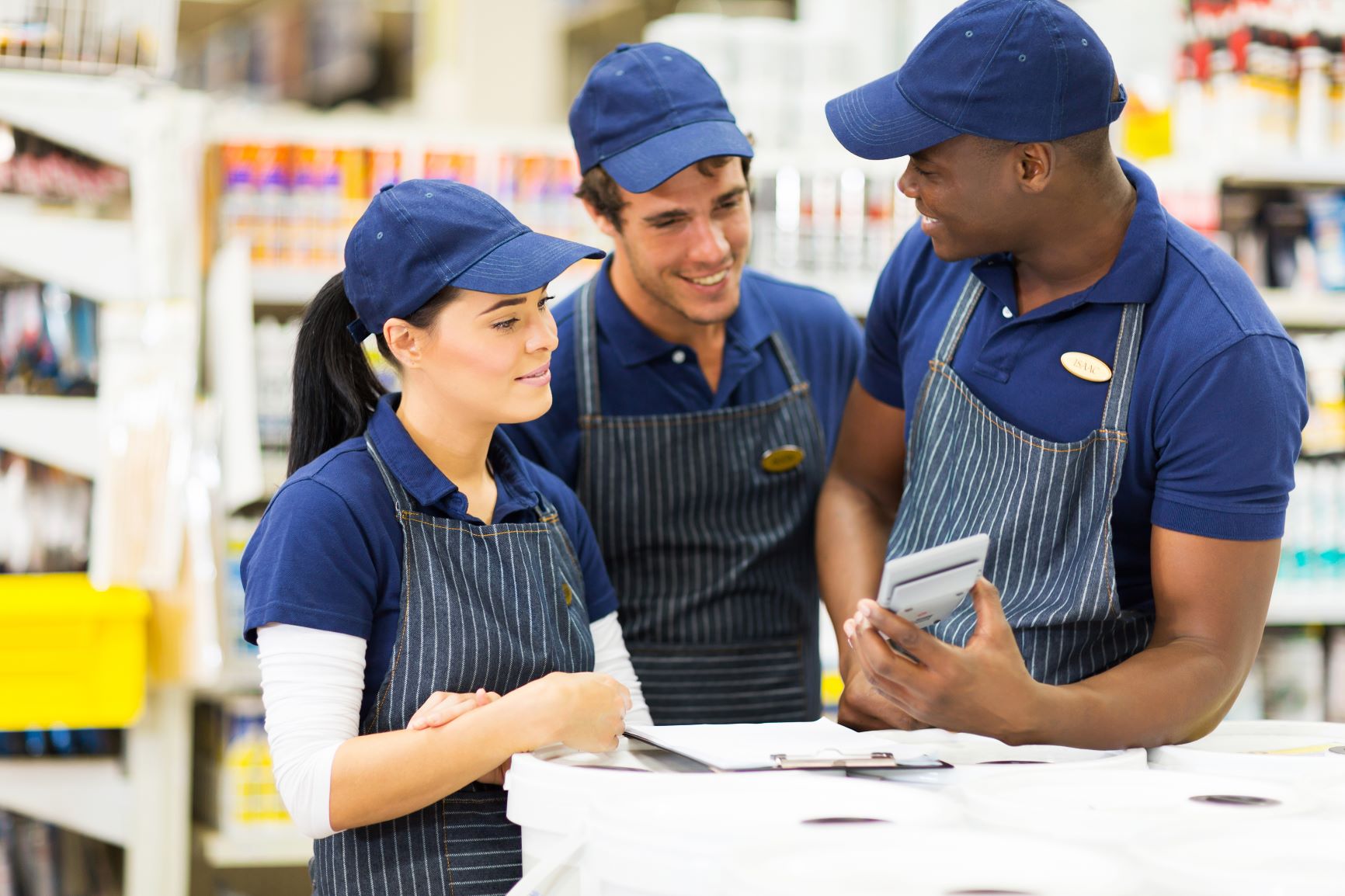 You can also give out more formalized awards this way, and create space for employees to nominate each other. This takes very little effort, but goes a long way towards creating a culture of encouragement and motivating frontline workers.
Actually Address Frontline Workers' Concerns
All of the above are good starting points. However, if done poorly, they are empty gestures. In fact, doing all of the above without follow-through might even contribute negatively to company culture and employee engagement. If employee feedback is gathered and ignored, it can feel patronizing.
The key is to actually listen. Frontline workers see things that management cannot, and their ideas can make a big difference. All you have to do is give them a space where they can contribute, and take those contributions seriously. Once you figure out what your frontline team members want, all you have to do is execute to meet their needs.
People need to feel like they matter and their voices are heard. They'll feel fulfilled and do better work. As an added benefit, effective two-way communication will give you new insights and ideas that can improve your bottom line.
More On Frontline Employee Engagement
All of the above tips can do a great deal to improve frontline employee engagement, but we've really only scratched the surface.
For further reading, take a look at our complete guide to frontline employee communication, how community can help boost frontline retention, or customer stories from PetSmart and TeamHealth.
MangoApps – The Ultimate Employee SuperApp
MangoApps is the ultimate Employee SuperApp for organizations with a frontline workforce.
With MangoApps, you're able to give 100% of your workforce all the tools they need in one employee app to increase productivity, improve retention, and boost employee engagement.
MangoApps is customizable and offers a wide range of unique functionalities aimed at solving any business need.
To learn more about how MangoApps can help your organization, book a demo or schedule a call with our team today!