It's a tale as old as time. An organization implements SharePoint because they're already using Microsoft products and it seems like the costs of SharePoint will be cheaper than any alternative.
While SharePoint does offer out-of-the-box solutions, many organizations find that they need to customize these solutions to meet their specific needs. When coupled with ongoing maintenance, the cost of training users, and other expenses, SharePoint can quickly get expensive.
In this article, we'll pull back the curtains and reveal how all these hidden costs can stack up.
Customization and Development Expenses: SharePoint requires a significant amount of customization to meet specific organizational requirements. This often involves hiring SharePoint developers which can significantly increase costs.
Maintenance and Updates: SharePoint requires ongoing maintenance and updates, which demands a dedicated IT staff. This will take expensive IT specialists' time away from more meaningful projects for your organization.
User Training and Adoption: Training sessions for employees to learn how to use SharePoint are costly. Without mobile support, frontline employees are typically unable to access SharePoint unless they visit a shared computer.
Licensing Costs: SharePoint's license fees can be significant, especially for larger organizations.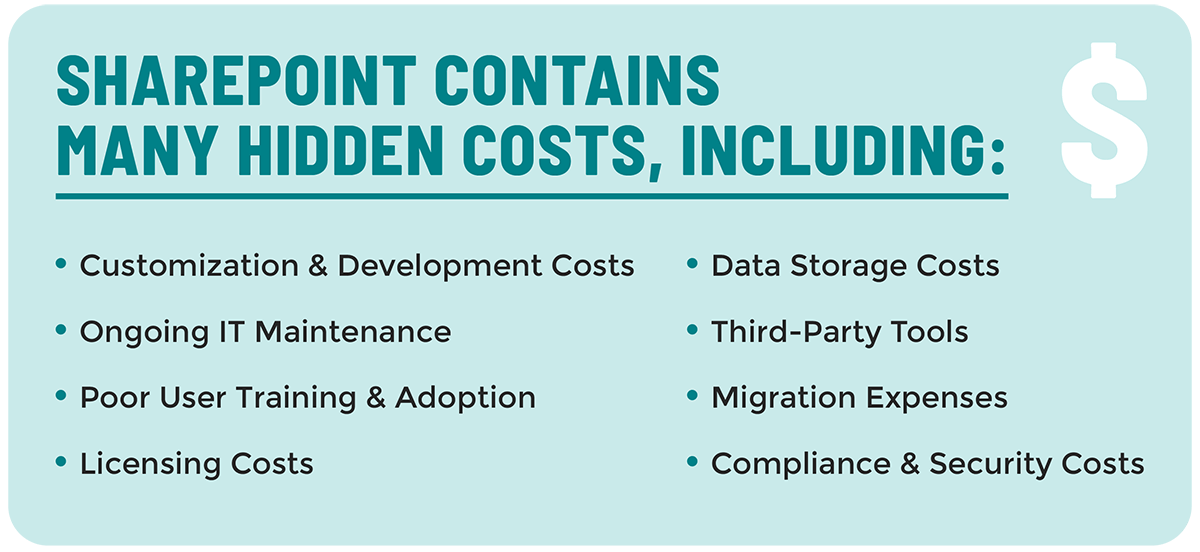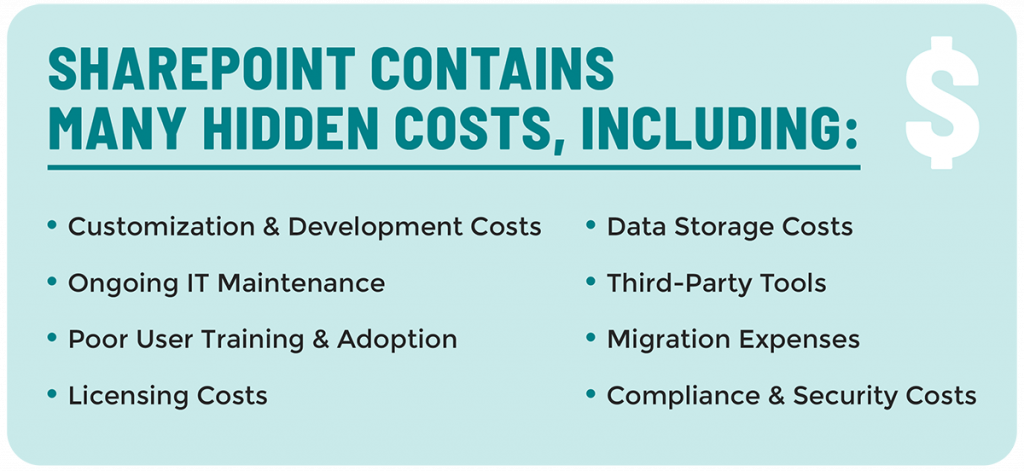 Data Storage Costs & Migration Expenses: As data grows, so does the need for storage. The cost of expanding SharePoint storage capacity can be substantial and can decimate your bandwidth for other tools. In addition, moving data from an old system to SharePoint can be a costly and time-consuming process.
Third-party Tools: Due to the lack of a complete feature offering, organizations that implement SharePoint typically require additional third-party tools. This adds to the cost of your organization's tech stack.
Compliance and Security Costs: Ensuring SharePoint meets industry-specific compliance and security standards can also add to the overall expenditure. With SharePoint 2013 & other outdated platforms, support is no longer included. Thus, your IT department will have to manually configure the platform to keep it compliant with industry standards.
Read more about the many disadvantages of using SharePoint.
The High Price Tag of Using SharePoint
Investing in SharePoint is no small endeavor and organizations should be cognizant of the comprehensive costs involved.
Apart from the initial investment, other significant monetary factors include the cost of customization, maintenance, user training, licensing, data storage, third-party tools, migration, and compliance.
Each of these elements can add up and significantly inflate the overall price tag.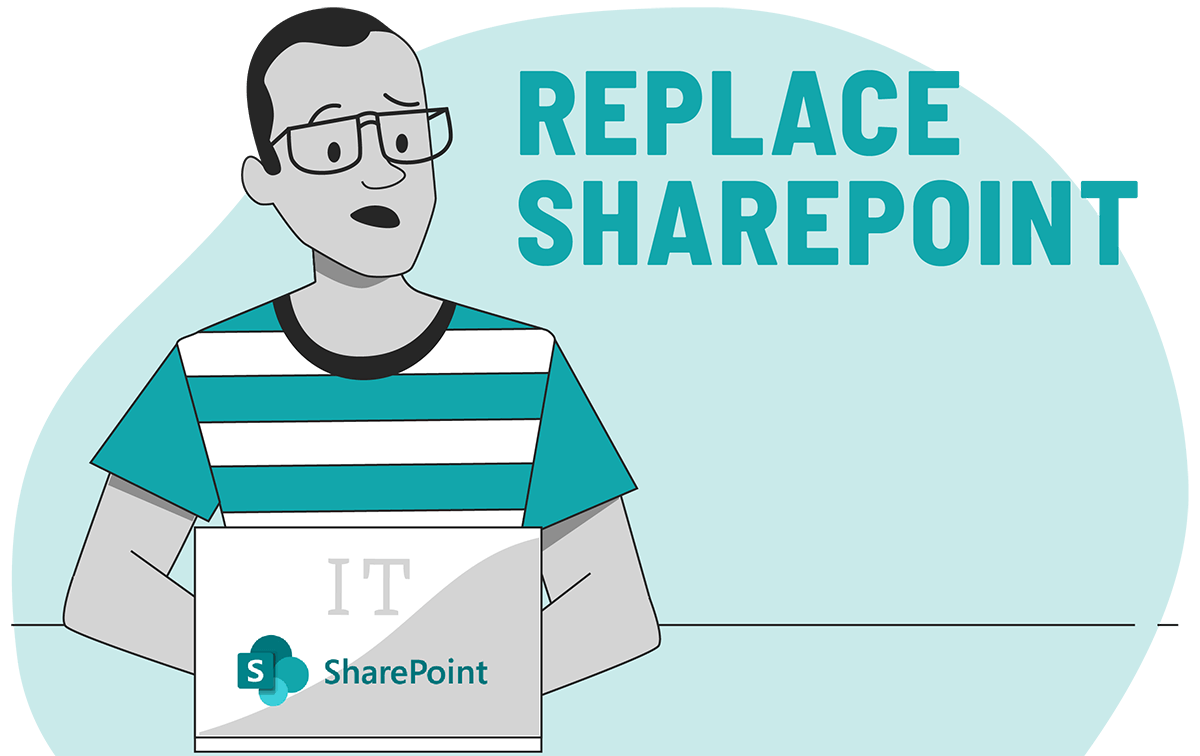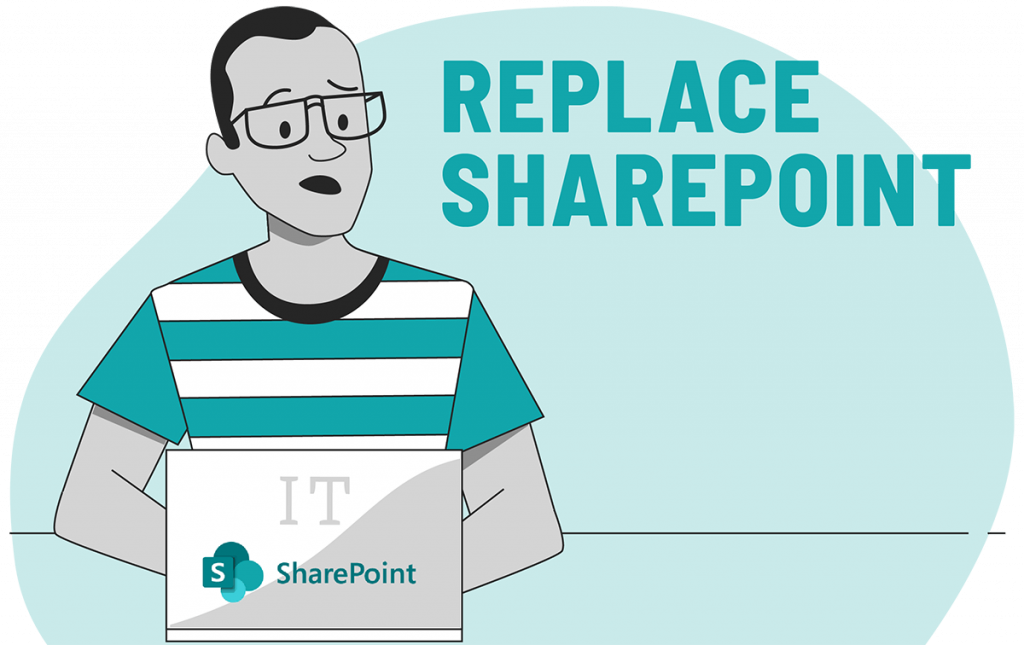 It is crucial for organizations to evaluate their specific needs, budget constraints, and IT capabilities before deciding to invest in SharePoint.
7 Limitations of SharePoint as an Intranet Platform
Now that we've discussed the hidden costs that can arise from a SharePoint implementation, let's dive into some common limitations we've seen from the platform that you should be aware of:
Complexity: SharePoint's complexity can be overwhelming, especially for users without technical expertise. It can only be administered by people with significant IT expertise.
Integration Challenges: While SharePoint integrates well with other Microsoft products, it does not integrate well with other third-party tools, creating inefficiencies in the employee experience.
Limited Customization: Organizations without significant IT resources are not able to tailor SharePoint to meet all their specific customization requirements.
Resource-Intensive: SharePoint can be extremely resource-intensive, necessitating a robust infrastructure and a solid IT team for maintenance and troubleshooting.
Performance Issues: SharePoint may face performance issues when dealing with larger data volumes or when multiple users access the system simultaneously.
Cost: As highlighted earlier, the costs associated with implementing and maintaining SharePoint can be quite high, making it a less viable option for smaller organizations or those with tight budget constraints.
Mobile Access: SharePoint's mobile access is not as user-friendly as its desktop version, which could pose challenges in today's mobile-centric world. By using SharePoint, your frontline employees would be hung out to dry.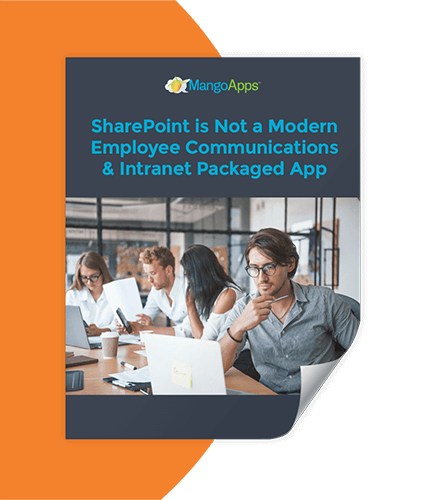 Learn more about the limitations of SharePoint
View this whitepaper to learn more about the limitations of SharePoint, and how a modern intranet platform might be a better fit for your organization's needs.
Why Most SharePoint Implementations Fail to Meet Objectives
There are several factors that can contribute to a failed SharePoint implementation, including:
Insufficient Planning: A common issue is inadequate planning before rolling out SharePoint. Implementations often fail when organizations do not fully understand their requirements or fail to align SharePoint's capabilities with their business objectives.
Lack of User Training and Adoption: Even the best tools are ineffective if users do not know how to use them correctly. Failure to invest in proper user training can lead to low adoption rates and ineffective use of SharePoint.
Poor Governance: If there is a lack of clear rules and policies for using SharePoint, it can result in unsystematic use of the tool, leading to confusion and inefficiency.
Inadequate IT Support: A lack of dedicated IT support can lead to unresolved technical issues, causing frustration among users and hampering productivity.
Lack of Continuous Improvement and Updates: Technology is continually evolving, and so are organizational needs. Failure to regularly update and improve the SharePoint system to match these changes can lead to its eventual ineffectiveness.
Introducing MangoApps – A SharePoint Alternative
MangoApps is the ultimate SharePoint replacement. MangoApps is an Employee SuperApp for organizations with a frontline workforce.
With MangoApps, you're able to give 100% of your workforce all the tools they need in one employee app to increase productivity, improve retention, and boost employee engagement.
The platform is customizable and offers a wide range of unique functionalities aimed at solving any business need. See our list of SharePoint alternatives for other solutions.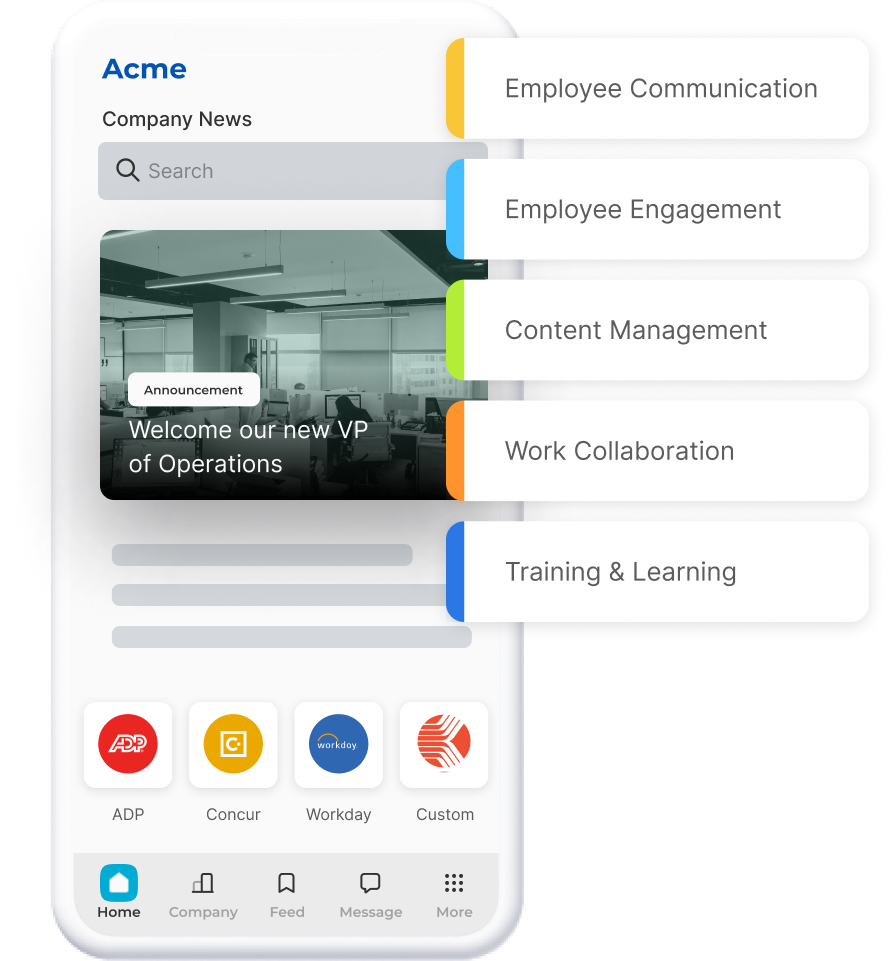 MangoApps includes all the tools you need to provide a unified employee experience. Just turn on the tools you want and turn off the ones you don't. Unlike SharePoint, with MangoApps employees can be kept engaged and informed and have instant access to the information they need, when they need it.
Learn How Our Customers Use MangoApps