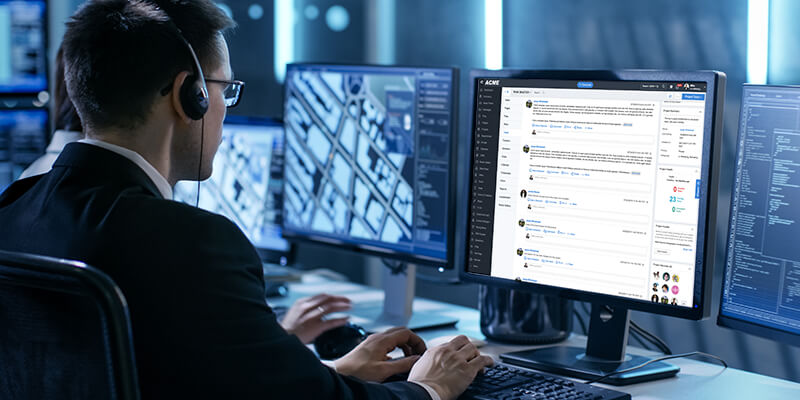 At MangoApps, we believe in clear, helpful, and informative communication that makes understanding our products easy. We want prospective clients to perfectly visualize how MangoApps can work with them. So, we've put together a few examples of our popular projects module. To protect our client's confidentiality, all business names have been withheld, but every illustration comes from a real MangoApps customer.
As you read through each example, try to think about your own organization and how the MangoApps Projects Module can help you.
Collaborate On Common Goals
One of our Software as a Service (SaaS) clients uses the projects module to facilitate peer to peer collaboration throughout the organization. Our client regularly develops and updates new software and is, of course, always trying to improve employee engagement. The MangoApps Projects Module gives employees a designated space where they can communicate, brainstorm and collaborate together. 
Manage And Track Progress
A customer in the retail industry uses the project module during the set-up and development of brick and mortar stores. Developing retail stores is a complicated and detailed process, and many of the steps need to be completed in a specific order. Establishing a new store can also be delayed by permit setbacks, product delays, and other unpredictable external factors. These unexpected or uncontrollable issues usually mean quick adjustments or changed plans. The MangoApps Projects Module lets administrators outline schedules, update tasks, track progress, and communicate with employees. This allows everyone to complete tasks on time, and better prepare for a successful store opening.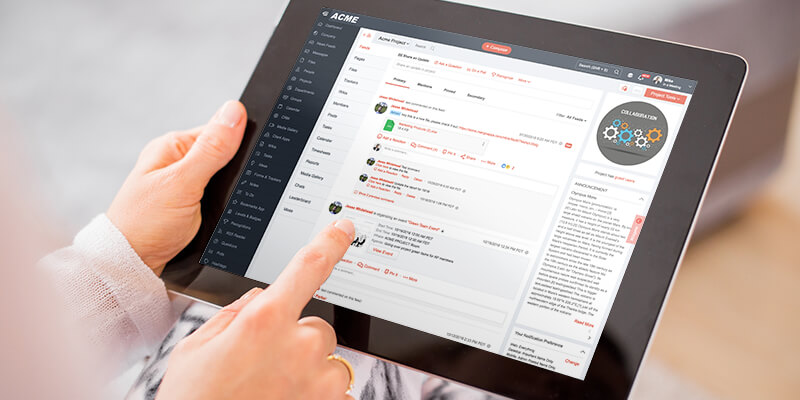 Simplify Knowledge Transfer
A marketing company utilizes the project module whenever project members are transferred. This company works with several high-end clients whose marketing needs are fast-paced and incredibly flexible. As a result, projects are often adapted as their needs change and grow. For our marketing client, regularly changing and adapting project outcomes and goals also means regularly adding or changing project members. When new employees join, they can access previous project history through the MangoApps Project Module's searchable history. This helps new members get up to speed without taking time away from other project members.
Protect Sensitive Assignments
An HR client often has to handle coworker disagreements, disability accommodations, harassment reports, and other sensitive assignments that need to be discussed confidentially and resolved discreetly. The MangoApps Projects Module allows them to create hidden projects where invited members can view or contribute to its contents. This gives the HR team a confidential place to discuss relevant details and create any necessary tasks or action items. Hidden projects allow HR members to address important issues while maintaining confidentiality and encouraging a happy company culture.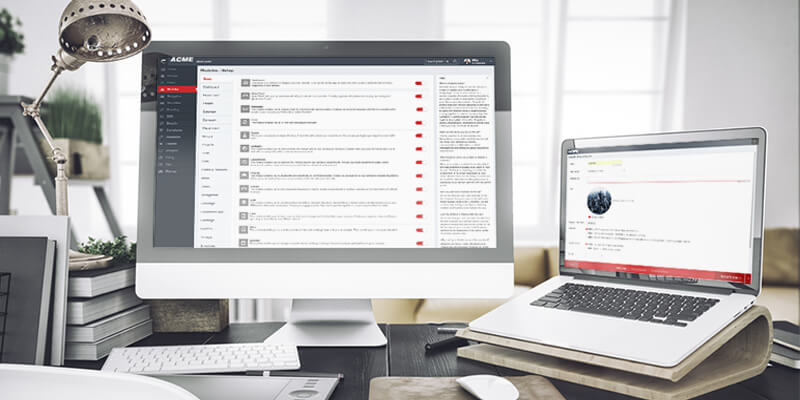 Manage Specific Modules
An athletic club uses projects to share specific schedules, organize sports teams and manage different training modules. Club members can participate in different sports teams and tournaments throughout the year. The MangoApps Projects Module gives coaches, trainers, and other admins a designated space for their team where they can communicate updates, include helpful information and activate additional module features like home workouts, player stats, practice schedules or tournament brackets that might not be needed in other areas of MangoApps. This helps athletes throughout the club get the most out of their membership and stay on top of their training with the unique and specific modules they need.
Learn More
MangoApps products are designed to be personalized, and we love to see how companies use them to fit their different needs. We are always excited to work with our client and are dedicated to helping them communicate and collaborate more effectively and achieve greater success. We hope that a few examples of how our clients use the MangoApps Projects Module have offered some context and helped you see how it can benefit your own business.
To learn more about MangoApps or the projects module, schedule a personalized demo with us today.