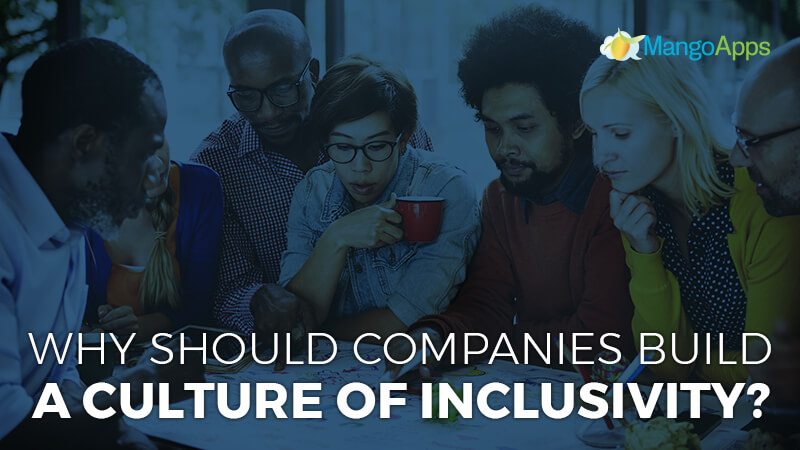 Creating an inclusive environment for your employees is more than just a morale booster. A truly inclusive organization helps employees feel accepted, productive, and happier. Let's take a look at a few of the different ways a culture of inclusivity benefits businesses of every kind.
Engaged Employees
To do well, employees have to feel accepted and appreciated. When companies and leaders go the extra mile to make sure everyone feels included, employees know their organization truly cares about them personally and individually. As a result, workers are more happy and engaged. In fact, recent studies from The Economist pointed out that improved inclusion in the workplace increases employee satisfaction.
Increased Creativity
Different backgrounds and opinions encourage us to think in new ways. Working together in an inclusive environment can prompt new and innovative ideas. According to Miguel Castro, a senior director and lead at SAP, "When people are comfortable and can authentically express themselves, they are more likely to perform better. This can improve engagement and contribute to the organization as a whole." Workplace inclusion gives employees the freedom to contribute openly and bring the best ideas to light.
Reduced Turnover
Recent studies in inclusive leadership show that higher inclusion rates have been linked to lower turnover among employees. When companies invest from the start in higher quality, more inclusive relationships, employees feel supported in their efforts. This can foster brand loyalty among employees and cultivate a long term commitment.
Inclusivity Training
The firsts step in creating a more inclusive culture is setting goals to make it happen. Take time as leaders to establish inclusion goals and develop training to encourage inclusive interactions. Don't be afraid to, where appropriate, ask employees about their different backgrounds, beliefs, and traditions. Allowing employees to share what makes them unique will help them feel welcome.
MangoApps
Building a culture of inclusivity is a major stepping stone in long term business success, and MangoApps is here to help. With centralized and streamlined communication systems integrated right into our advanced work features, communicating and collaborating with everyone instantly becomes much easier.
To learn more about how MangoApps improves organizations, check out What is Employee Engagement, or schedule a personalized demo with us today.