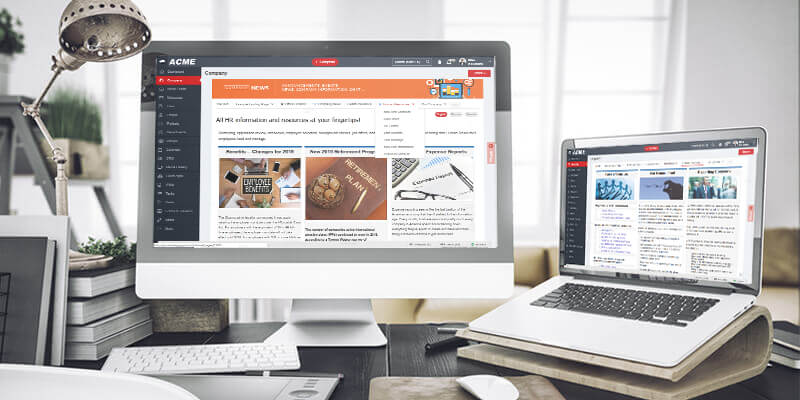 MangoApps is dedicated to providing our clients with high-quality, personalized and customized communication. We love helping our customers and prospective clients discover how all of our different features can benefit their specific needs. We wanted to continue that effort by adding context to one of our popular features, the MangoApps Company Sites Module. So we've put together a few examples of how our clients use company sites across various industries. Because we believe in strict confidentiality, we've withheld company names.
As you take a look at a few of our favorite industry examples, try to think about how the MangoApps Company Sites Module can help you!
Centralize Company Information
An architecture client of ours uses the MangoApps Company Sites Module as a redirecting resource for its employees. The architecture industry often has to reference all kinds of different building regulations and guidelines. Our client uses the company sites module as an easily accessible resource page, linking out to detailed and in-depth wikis outlining various building types, guidelines, codes, and procedures. They also use the module to provide details and contact information for external building companies, advisors, and resources. Having this easy access resource area makes long-term knowledge management simple and straightforward, and improves autonomy within the company as architects can conveniently navigate detailed archives, quickly find specific resources, and can improve team potential.
Share Announcements And News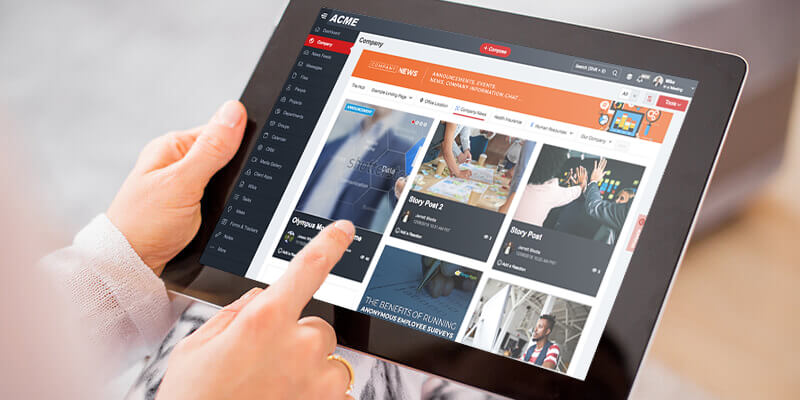 A distribution company uses the company sites module to provide important updates, news, memos, and announcements to employees spread all over the country. Their distribution strategies and services require frequent travel and employees often find themselves spread across the country and away from traditional offices. The company sites module makes it easy for employees to stay up to date on company news and travel details while on the road, away from the office, visiting a potential client, or away on any other kind of company business. Employees can check updates whenever they need to without being bombarded by emails or misplacing important information. Content in the company site is easy to interact with as well, letting employees like updates, send comments and offer feedback throughout the company.
Create Unique Resource Pages
One of our healthcare clients uses the MangoApps Company Sites Module to create specific resource pages and share important information. These pages offer a helpful overview of every department, and provide a place to ask questions as needed. These resource pages also compile and categorize useful tools and make department information easy and accessible. With MangoApps, the clinic provides better patient care, as employees can quickly find forms outside of their department.
Translate To The Local Language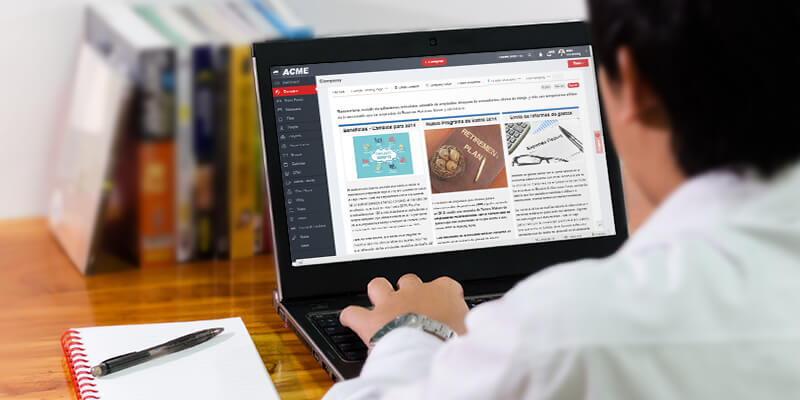 A global sales and marketing customer operates offices out of several countries, each with its own individual language. With its wide geographic reach, the organization needed a way to accurately and easily communicate corporate policies, work regulations, marketing guidelines, and other important company information to employees in each area. The MangoApps Company Sites Module was the perfect solution. Our easy to operate translation feature lets our client seamlessly present needed content into almost any language. Admins in every region can keep communication clear and by creating both corporate-wide and area specific content in the office's native language. This helps employees find, access, and utilize information no matter their language or area of the world.
MangoApps
At MangoApps, we know that every company has its own unique strengths and challenges. We love to see the innovative ways companies use them to communicate, collaborate, and increase productivity. In addition to our outstanding features, we're always happy to work with clients to create personalized solutions.
To learn more about what MangoApps can do for you, contact us or schedule a demo with us today.