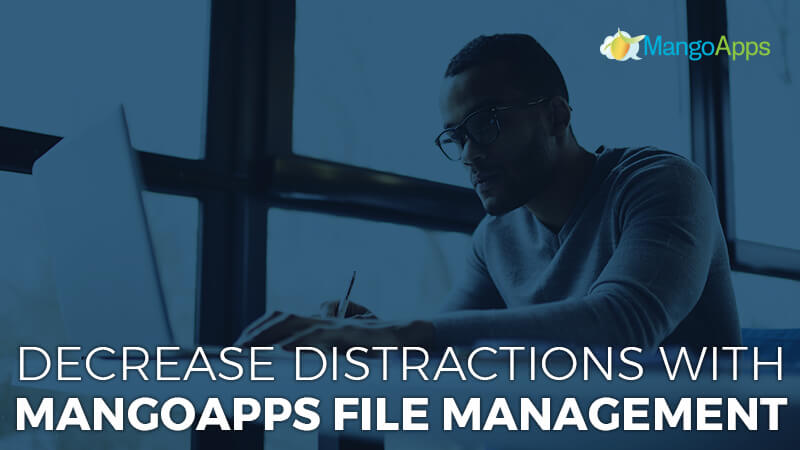 Nothing quite compares to working "in the zone." You know the feeling, when difficulties feel like an exciting challenge, the task ahead holds your undivided attention, you have a true zeal for the work at hand, and productivity is at its peak. Unfortunately, "in the zone" moments are becoming less and less frequent during the work day, primarily due to excessive distractions. A recent study about workplace activity estimated that on average, interruptions consume up to 40% of a typical workday. For even the most focused and dedicated employees, avoiding time-consuming and disorienting distractions can be a serious challenge.
As the digital transformation within the workplace continues to advance every day, it's important for companies to empower employees with tools that will improve their focus and concentration, rather than contribute to the ever-daunting information overload. At MangoApps, we've designed our products to encourage productivity, concentration, and overall success. Today we wanted to look at just a few ways the MangoApps file management system helps employees decrease unnecessary distractions.
Securely Import And Export Documents
Even the slightest workflow interruptions can have lasting consequences. A recent study from the Journal of Experimental Psychology revealed that interruptions as short as 2.8 seconds more than doubled a participant's inability to recall where he or she had left off in a sequence of tasks. MangoApps file management decreases distractions and reduces employee's micro-interruptions by streamlining multiple workflows into a single platform. Unlike traditional enterprise application providers, MangoApps lets users easily import and export content, keeping data and other important resources available in a single location.
Users can choose from an extensive range of secure storage options such as Amazon S3, Box, or SAN.  Amazon S3 integration also includes automatic virus scanning, file encryption at rest, full file version management, and a viewer for over 100 different types of files. Employees can easily attach documents from SharePoint, Office 365, OneDrive, Google Drive, Dropbox and more to any of their work in MangoApps, and MangoApps makes it easy to publish edited files securely back into your external file management systems.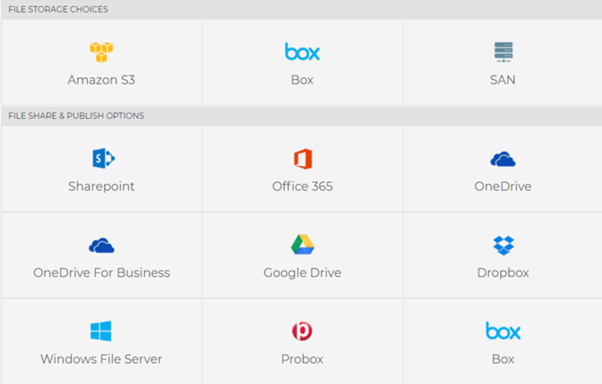 Easily Create, Edit And Share Documents
With Office 365 integration, users can view, create, edit and co-edit Word, Powerpoint, and Excel files directly in MangoApps, enhancing the flexibility of Microsoft Office and improving the overall user experience. This integration gives your workforce the power of Microsoft's office productivity tools directly inside a modern intranet and communication platform, making workplace collaboration efficient and easy. MangoApps works hard to provide users with the best and most comprehensive document experience available, helping users stay focused and "in the zone." We automatically take care of file locking and version management, autosave all files, make working on the go easy, provide end-to-end access history, and even allow designated project and group guest users to create, edit and co-edit files.
Work Together With Share Permissions
With MangoApps, you can decide to make files public or private, collaborate with colleagues or teams on files, and use tracking to see who last accessed the files.  Anytime you upload a file, you can choose to give it any one of four distinct permission levels, ensuring only those authorized have access. Users can check-in and check out files as well, keeping editing simple and straightforward, and ensuring that contributors always have access to the latest file version. Users can also choose to simply upload a file to a team or share it with selected colleagues. Those teammates or colleagues can then access and edit the file and then upload it again as a newer version. Best of all, users can share, save and collaborate together on files all in one area, saving time and effectively directing energy.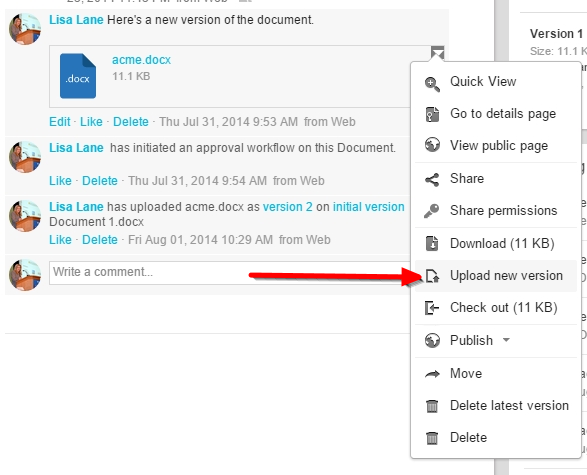 Improve Visibility With Deep Search
MangoApps is designed to make finding what you're looking for quick and easy. Our deep search feature allows users to not only search for files by title keywords, but also by keywords found within documents and files, supporting content search within documents, inside zip files, pdfs, html/xml files, rtf, text files, and more. Users can also enhance the search tool by associating custom meta-data with documents, making it easy to search and explore. Deep search keeps you on track and makes finding, accessing and utilizing files super simple.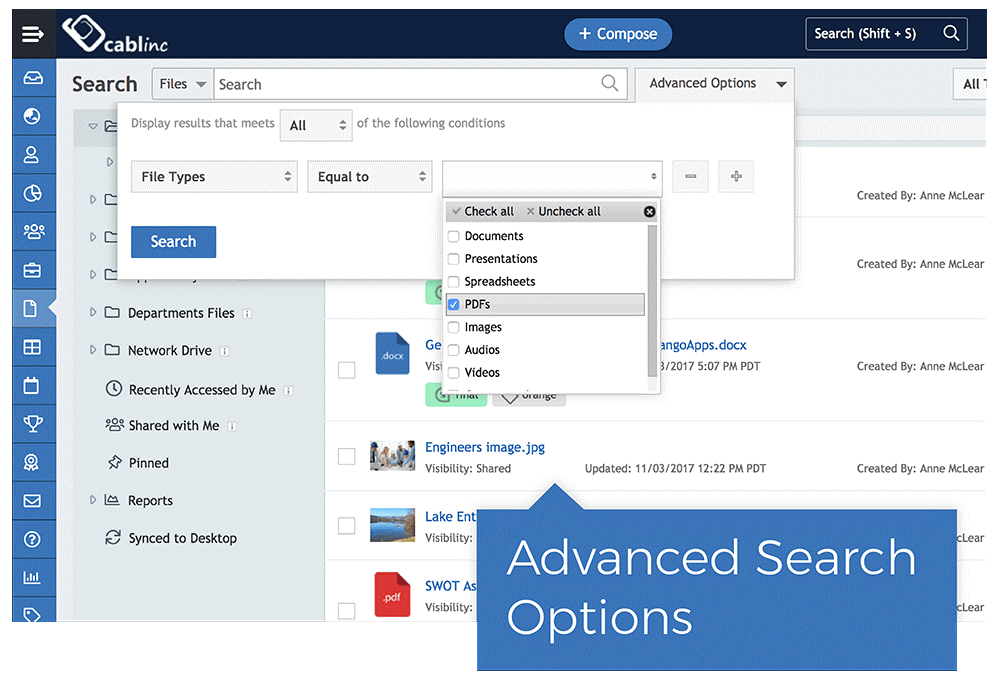 Learn More
At MangoApps, we've spent over a decade crafting and personalizing business software design for team collaboration, innovation, and productivity.  The MangoApps file management system, in particular, is one of many outstanding tools that help employers and employees across an organization minimize distractions, improve engagements and work together with ease.
To learn more about how MangoApps can assist your organization, contact us or schedule a personalized demo today.