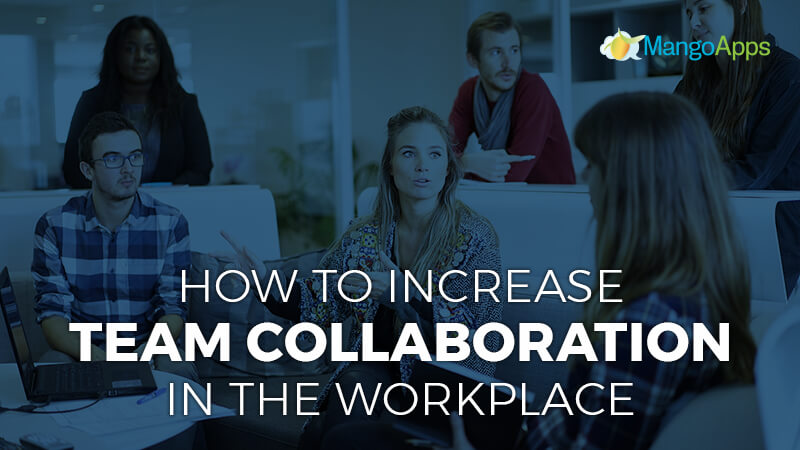 Organizations are finding it difficult to increase team collaboration across the workplace. The challenge is nudging team members to get to know each other better, have them thrive on each other for success, while increasing the communication within departments and employees. With remote employees and offices across many locations, adapting to a collaborative team environment can prove to be a nightmare. Continue reading to learn how your workplace can maintain and improve team collaboration.
The 6 Best Ways To Increase Team Collaboration Within the Workplace:
#1: Team Building Games

First, we have team building games and activities. Team building games are one of the best and most fun ways to build new relationships or amend old ones. It could be as simple as playing a favorite team sport like basketball, football, disc golf or even a water sport. Team building activities are an effective way to teach employees how to trust one another's judgment. These activities can also contribute to more efficient communication, and most importantly can help break the ice.
#2: Streamlining The Process
Breaking down company silos allows employees to reach out with valuable suggestions that will help streamline a company's processes. This improves team collaboration and, if the proposal is implemented, can make an employee feel like they belong. Encourage brainstorming and ask your team to come up with ideas around streamlining and how to implement them.
#3: Use a Team Collaboration Portal
There isn't a better way to increase team collaboration than with a team collaboration software platform.
A Team Collaboration software solution can:
Provide a platform to store and share files with coworkers
Allow real-time editing to documents, ensuring every employee has the current version
Grant simplified training to employees through videos and documents
Bring together employees from different departments/locations
Because of the collaboration platform, employees are able to converse on a day-to-day basis about various internal tasks, group activities, policy changes, project challenges, ideas, questions, and more.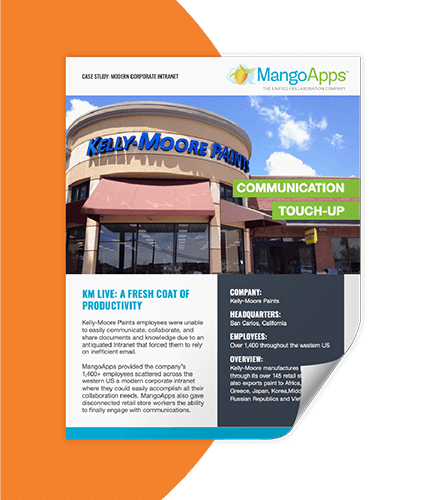 Increasing Team Collaboration at Kelly-Moore Paints
Learn how Kelly-Moore Paints got its workforce of over 1,600+ employees all collaborating while on the retail floor.
#4: Improve Employee Communication
Improving internal employee communication is not something organizations have an assigned budget for. Nevertheless, it is one of the most important aspects of any organization. You could have some of the most talented individuals in the world, but without a cohesive team, an active and harmonious culture cannot be sustained. In order to improve communication, employers must entrust people to share information, challenges, feedback, and anything that will help to make work easier.
#5: Improving Engagement
Engage employees from day one. Instead of dull PowerPoints and paperwork, start with eagerness and curiosity. Help employees get to know their co-workers by pairing them with a mentor. Familiarize them with a positive culture by creating a perfect first impression.
Another way to improve engagement is by providing the option of working from home. Give employees the freedom to work from a more comfortable environment, remove travel and traffic time, and improve accountability as well.
#6: Improving Team Collaboration With Interdependence
Lastly, creating a sense of community and synergy in any team is a must for success and interdependence. Employees working as an effective team thrive on each other's success. An individual or a department cannot single-handedly achieve success within a workplace. Without cooperation, communication, and trust, the most profitable companies will not be able to succeed in the long-run.
Encourage people to socialize outside of work
Getting to know coworkers outside of work can boost interdependence and increase team collaboration and communication.
To learn more about how to increase team collaboration, read How To Collaborate While Working Remotely, or schedule a personalized demo to see how MangoApps can help.