MangoApps achieves ISO 27001:2022 certification for robust security. This certification means that MangoApps is certified for the latest version of ISO 27001 standards. 
June 27th, 2023 – We are thrilled to announce that we have received ISO 27001:2022 certification! At MangoApps, our focus has been on providing stringent security measures to mitigate the risk of data breaches and unauthorized access. With countless customers residing in industries with compliance regulations, this new certification fortifies our effort to provide customers with the most secure digital workplace platform on the market.
By deploying the highest level of encryption possible, alongside MFA, access controls, regular security audits, reliable AWS cloud infra, and the latest automated tools, we're able to ensure that our customer data remains confidential, intact, and available only to authorized personnel.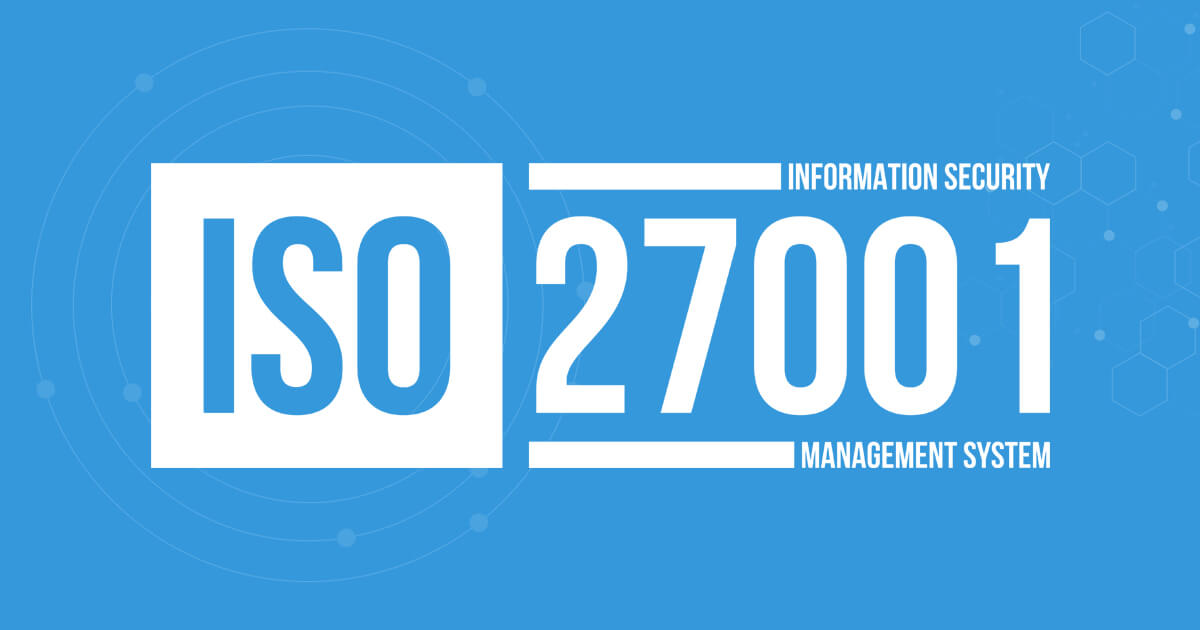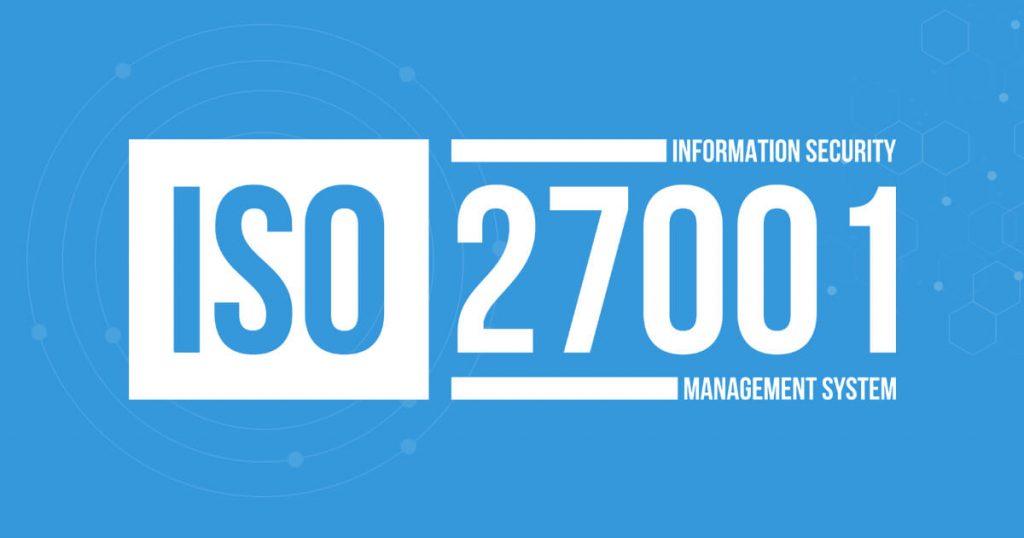 "We are excited to achieve yet another significant milestone in our unwavering commitment to information security and compliance," says Sameer Malhotra, Associate Director of Information Security and Compliance at MangoApps. "Following the successful HITRUST certification and Soc 2 Type II attestation, we are proud to add ISO 27001 to our list of accolades. We hope this achievement solidifies our position as a trusted provider of secure and compliant solutions."
What is ISO 27001?
ISO 27001 is an internationally recognized standard for information security management systems. It provides a comprehensive framework for establishing, implementing, maintaining, and continually improving robust information security practices within an organization.
The certification provides a globally recognized assurance that MangoApps follows best practices and standards in information security management. This recognition instills trust and confidence in customers, assuring them that their data is protected at all times.
Our Journey to ISO 27001 Certification:
Obtaining the ISO 27001 certification required a rigorous and meticulous approach. Our journey encompassed the following essential steps:
1. Thorough Gap Analysis: We conducted a comprehensive assessment of our existing security controls, specifically focusing on resilience, data security, privacy, and application security. This analysis allowed us to identify areas for improvement and align our practices with ISO 27001 requirements.
2. Robust Risk Assessment and Treatment: Our team performed meticulous risk assessments, considering factors such as data security, privacy, and application security. We implemented appropriate risk treatment measures, including leveraging the advanced security features and services provided by AWS, to enhance resilience and protect our valuable information assets.
3. Streamlined Documentation and Implementation: We developed and implemented a comprehensive set of policies, procedures, and controls to address the requirements of ISO 27001, with a focus on resilience, data security, privacy, and application security. We worked closely with AWS to optimize the implementation of security measures in our cloud environment.
4. Empowered Workforce through Training: We provided extensive training and awareness programs to educate our employees about the importance of resilience, data security, privacy, and application security. This training equipped our team members with the necessary knowledge to safeguard sensitive data and protect our clients' privacy within the AWS environment.
5. Continual Improvement: We conducted regular internal audits and assessments to monitor the effectiveness of our information security management system, with a strong emphasis on resilience, data security, privacy, and application security. Feedback from these audits allowed us to drive continuous improvement, ensuring that our practices remain robust and aligned with industry best practices and the secure infrastructure provided by AWS.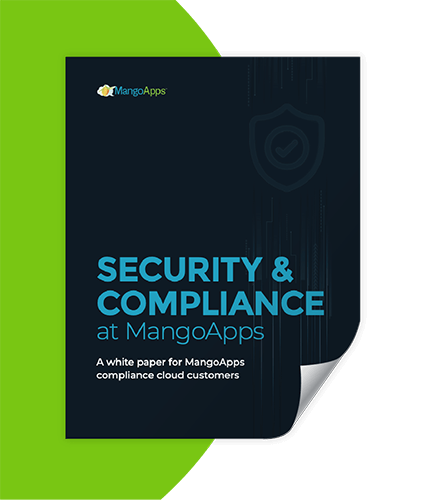 A Deep Dive into Security & Compliance at MangoApps
We know that intranet & communications are the front doors to your company's data, and we have a special responsibility to keep it safe and secure.
The Benefits of ISO 27001 Certification for Customer Success:
The achievement of ISO 27001 certification brings forth numerous benefits for our customers, placing their success at the forefront of our commitment:
Enhanced Data Protection and Privacy: ISO 27001 certification ensures that your sensitive data is protected by robust security measures, ensuring confidentiality, integrity, and availability. We prioritize your privacy, adhering to strict controls to safeguard personal and sensitive information.
Trust and Confidence: MangoApps' ISO 27001 certification reinforces our dedication to maintaining the highest standards of resilience, data security, privacy, and application security. You can have complete confidence in the security and integrity of your data while using our solutions.
Compliance Simplified: Our ISO 27001 certification not only ensures adherence to international standards but also simplifies your compliance requirements. By partnering with MangoApps, you can leverage our certified security framework, reducing the complexity and burden associated with meeting regulatory obligations.
Seamless Integration and Scalability: MangoApps, hosted on the secure infrastructure of AWS, provides a seamless integration experience with robust application security measures in place. You can confidently scale your operations, knowing that your data and applications are protected against potential threats.
Uninterrupted Service Availability: Our focus on resilience and ISO 27001 certification means that you can rely on MangoApps' solutions to be available and accessible whenever you need them. Minimize disruptions and maintain productivity with our secure and reliable platform.
Learn More About Our Compliance Efforts
At MangoApps, our primary focus is your success. We will continue to invest in the development and improvement of our security practices, risk assessment, ensuring that our platform remains at the forefront of resilience, data security, leveraging the secure AWS cloud infrastructure.
Experience the benefits of industry's best information security standards and partner with MangoApps to achieve your business goals with confidence. 
Other notable MangoApps certifications:
To learn more about our ISO 27001 certification and our commitment to information security, please visit our website or contact our team directly.