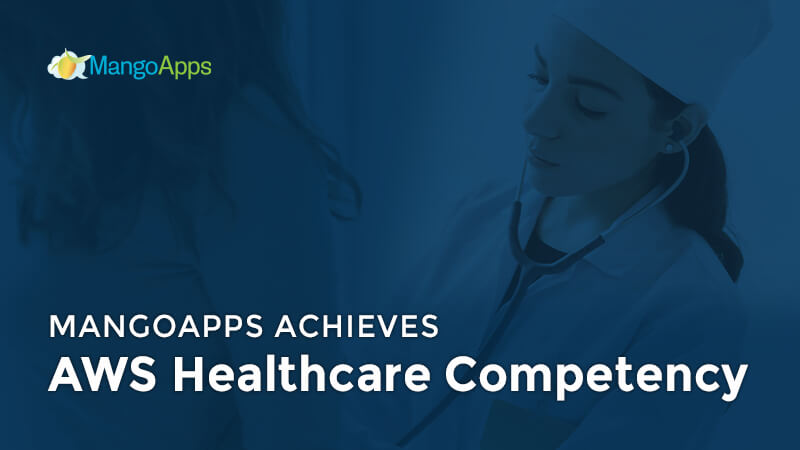 October 13th, 2022 – MangoApps, a leading digital workplace platform, announced today that it has achieved Amazon Web Services (AWS) Healthcare ISV Competency Status.
Achieving the AWS Healthcare ISV Competency Status demonstrates MangoApps' technical expertise and customer success in building healthcare solutions on AWS that securely store, process, transmit, and analyze clinical information.
AWS is enabling scalable, flexible, and cost-effective solutions from startups to global enterprises. To support the seamless integration and deployment of these solutions, AWS established the AWS Competency Program to help customers identify Consulting and Technology APN Partners with deep industry experience and expertise.
The AWS Competency Program validates and promotes AWS Partners with demonstrated AWS technical expertise and proven customer success. AWS Partners are measured against a high bar to achieve the AWS Competency designation.
Customers who work with Healthcare Competency Partners know they are getting access to innovative healthcare solutions but still have peace of mind that their patients' data will be treated as carefully and securely as they would treat it themselves.
"We are incredibly honored to have achieved the AWS Healthcare ISV Competency," said Joe Yriondo, Vice President, Strategy & Partnerships at MangoApps. "Our team is dedicated to helping customers in the Healthcare industry achieve their business goals by leveraging the agility of AWS. Healthcare organizations can modernize their employee experience through MangoApps's all-in-one employee app that enables company leaders to connect and empower their entire workforce."
"We are thrilled to achieve AWS Healthcare ISV competency status," said Anup Kejriwal, CEO of MangoApps. "We know that this will help us continue to build trust and further display our commitment to healthcare organizations.
About MangoApps
MangoApps is a unified digital work hub designed to bridge the gap between frontline and corporate teams. Our platform combines intranet, communications, training, employee engagement and collaboration into an intuitive mobile-first app that connects 100% of your workforce.