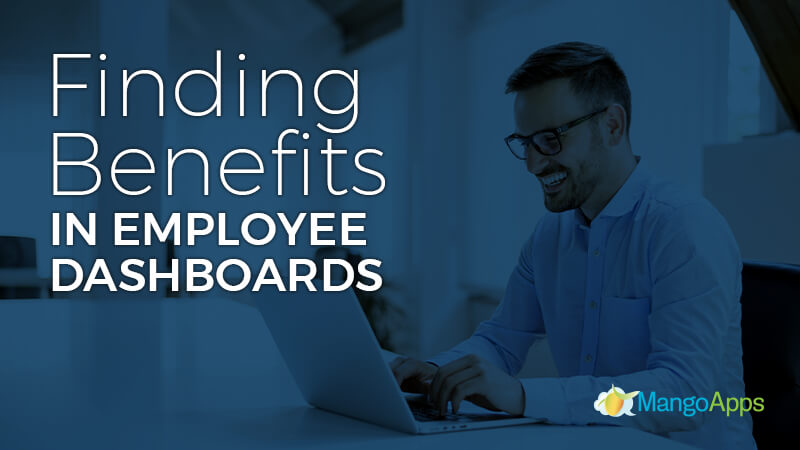 One of the biggest hurdles employees face daily is attempting to track down resources and relevant information. In fact, hours are spent every week just trying to get the content you need to successfully accomplish tasks. This can lead to decreasing engagement as employees get frustrated. Fortunately, accessing information doesn't have to be a burden. In this article, we'll take a look at a few of the time and frustration saving benefits companies can experience with employee dashboards.
A Centralized Space
Employee dashboards are the first thing your employees see when logging into their company intranet. Dashboards encompass all of your most used and important content in one easy to navigate area. This gives you access to all of your resources and information at a glance. Whether you're trying to check the progress of a project or trying to navigate to another area, dashboards are the centralized space employees need to keep work effective, productive, and organized.
Layouts To Love
Employee dashboards are designed to make work easier and more intuitive for employees. It only makes sense then that they should be customizable to fit personal preferences. Employees can design their individual dashboard to include widgets catered for their specific needs. They can then organize those widgets in whatever size and space makes the most sense to help them.
Locked In Content
Dashboards also give employers the ability to lock certain widgets onto their employee's dashboards. This ensures that everyone has access to the most important tools. Locked content means that while employees can rearrange where and how a specific widget appears, it can't be removed from their dashboard. This is a great way to make sure that no one is missing out on crucial content.
Every Kind Of Information
Dashboards even give you the freedom to add whatever kind of content will best help you. Dashboard widgets include both static content, like forms and short cuts, and dynamic content, like notifications and company news. Having both types of information readily available enables employee dashboards to be the one-stop access area for updated and important information.
Work From Anywhere
With mobile-friendly digital dashboards, employees have the freedom to work from anywhere. Dashboards are updated instantly and accessible anywhere with internet access. This allows workers to see and utilize the most recent information from whatever device they have next to them. Dashboards make remote and frontline work much easier.
MangoApps
With dedicated employee dashboards in your work environment, workers finally have the opportunity to use one quick, easy, efficient, and centralized space. At MangoApps, we work with companies of every kind to create a holistic digital experience.
To learn more about employee dashboards or to see MangoApps at work in your own company, contact us or schedule a demo today.