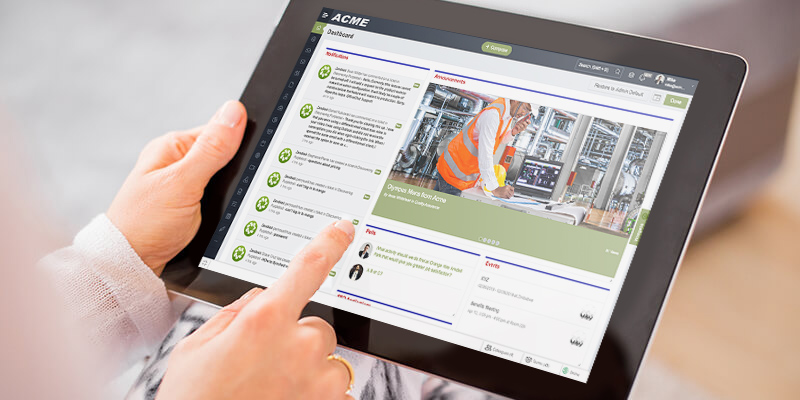 At MangoApps, we believe in providing users with personalized communication tools. We offer our customers exactly what they need, without requiring extra or unnecessary features. Sometimes this can come as a real surprise to companies, and personalizing your individual experience can actually be a bit of a transition.
To help our customers bridge the gap and get the most out of their experience, we've asked a few of our long term clients to share how their employees use MangoApps Dashboards to increase productivity and improve the workplace. We hope that looking over these ideas will help you consider your own employees, and how MangoApps Dashboards can support and strengthen their experience.
Access Updated Info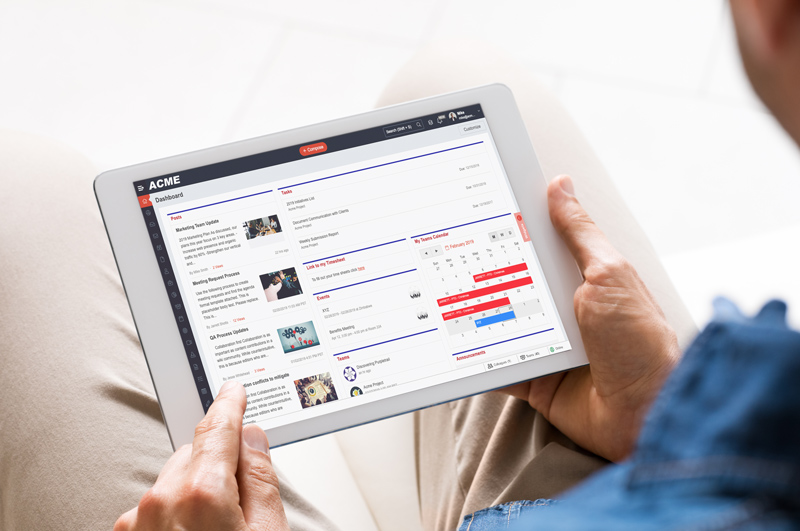 One of our healthcare customers relies on MangoApps Dashboards to establish check-ins for health officials and employees. Dashboards help health professionals prepare for the day by providing up-to-date information about patient conditions, concerns, etc. Employees also use the check-out process to provide detailed descriptions of what happened during the day. This ensures that the next person on shift will have all of the data and information they need. As employees regularly report details, a descriptive patient log is created, where authorized individuals can see patient history and progress over time. Check-ins also help employees know when a health professional has arrived, keeping everyone well-informed.
Prepare For The Day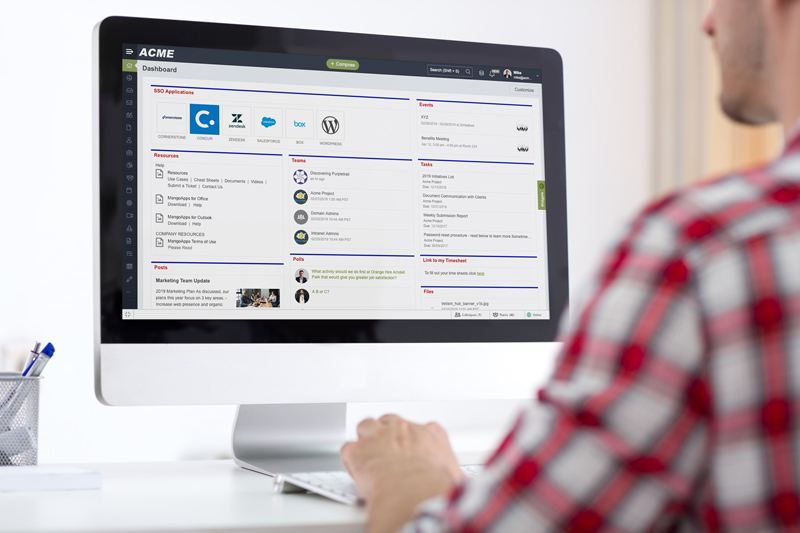 A sales client uses MangoApps Dashboards to consolidate their employee's morning routine into one easy to use area. Employees check messages, view accounts, file reports, and perform other routine duties generally at the start of every day. By keeping their content organized in a single area, employees can track their daily tasks and complete activities faster. Employees are able to customize their individual dashboards, helping them stay productive and on task.  As employees begin their day with their MangoApps Dashboards, they can also see and comment on the recognitions, achievements, and greetings regularly shared by company supervisors, helping everyone celebrate and support internal success.
Stay On Top Of Trends
A creative marketing boutique uses MangoApps Dashboards to stay up-to-date with the latest industry news. With clients spread across multiple countries and covering a variety of interests and industries, it can be difficult to stay on top of legal changes, competitor work, and trending topics. Dashboards allow employees to incorporate news sources, social media feeds, and more, into one location. Team members can tailor their dashboards to include information from as many or as few sources as they need, helping them create a reliable and up-to-date resource portal. Dashboards also make it easier for boutique employees to follow changes in their client's industry. Employees are able to conduct research effectively and create more industry-specific and reliable content.
Individual Organization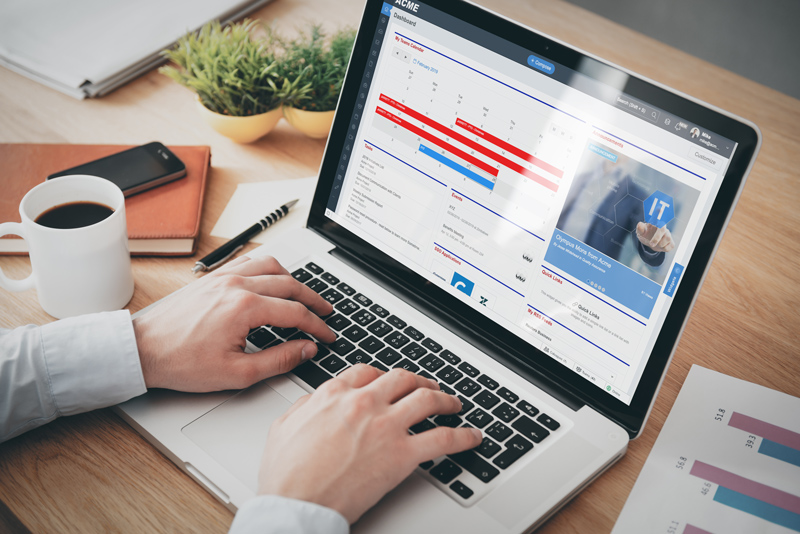 One of our tech clients utilizes MangoApps Dashboards for individual organizational success. Functioning almost like a digital planner, employees use their digital dashboards to store notes, add reminders, view tasks, organize to-do items, track important events, and keep an eye on their personalized calendar. Employees have found that after implementing dashboards work became much more streamlined and easier to manage. Keeping everything available in one location has helped employees stay focused and productive throughout the day. Employees are able to turn thoughts into actions, as daily reminders and to-do lists keep ideas from being forgotten.
Learn More
MangoApps Dashboards are personalized portals designed to incorporate all of your needs. They help employees stay on top of important details, quickly communicate with each other, and access important information.
To learn more about how MangoApps Dashboards can benefit your organization, schedule a personalized demo today!