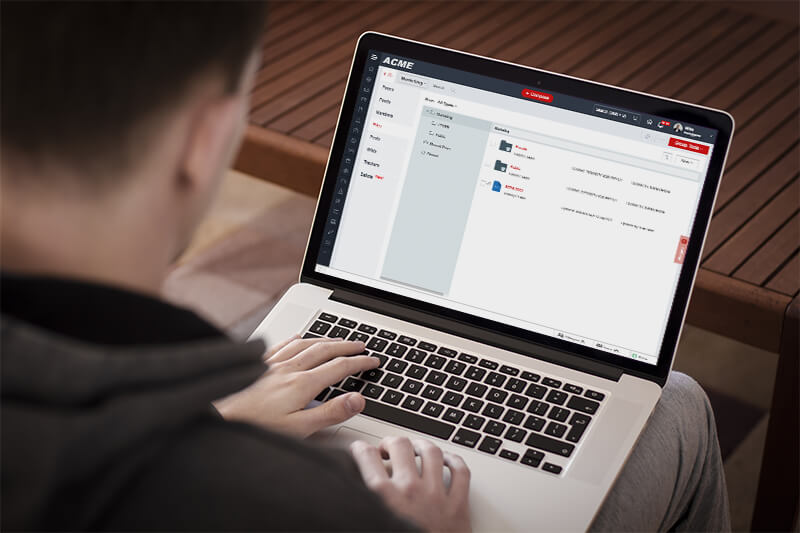 At MangoApps, we understand that incorporating new collaboration software is a unique experience for every business. For some of our clients, it can be difficult at first to visualize how to best incorporate our tools into their organization. We have collected a few examples from our clients about how they best utilize the MangoApps Groups module. As you learn how our customers use this feature, think about how it could work for your organization.
Create Interest Groups
One of our retail clients uses the MangoApps Groups module to create public interest groups for their employees. These public interest groups are open to anyone in the organization. A few of their most popular groups include a company-wide book club and a location-based soccer team. While not work-related, these groups initiate friendships and trust throughout the organization. In addition they can help bridge the gap between coworkers, as they receive a chance to interact in a friendly and casual environment. These groups also introduce coworkers that might not otherwise meet due to differing work schedules and offices.
Share Important Updates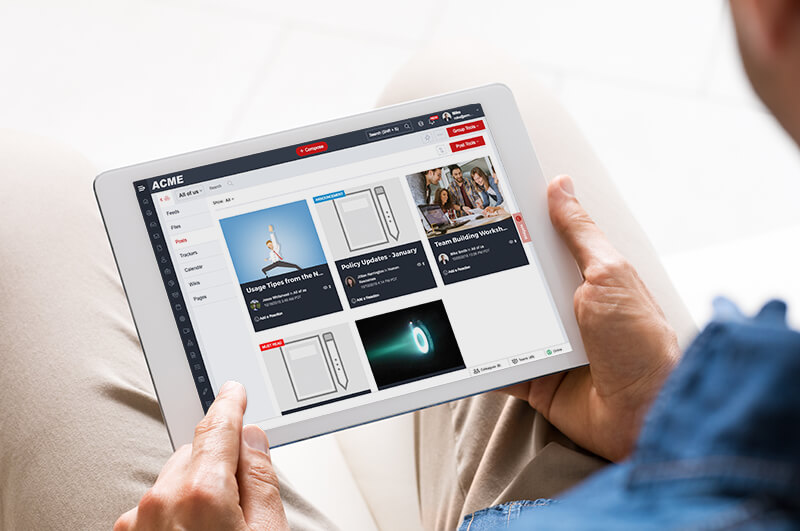 One of our marketing customers utilizes the module to share updates with clients without having to schedule extra meetings. When clients are able to quickly evaluate work progress and approve projects, the marketing teams can immediately respond. The MangoApps Group module helps bridge the gap with clients between geographical distances and varying time zones. With access to group content readily available, clients can collaborate with the marketing team at their convenience.
Storage and Organization
A local sales company uses MangoApps Groups to manage and organize important sales files and information. Each group is specifically tailored to unique sales situations, circumstances, and needs, providing users with quick and easy access to their most important resources. Having instant access to relevant resources helps the different sales teams provide their customers with the best available information as they need it. This leads to an increase in sales and improvement in customer service. Using the MangoApps Groups module also ensures that every user has access to the most current resources. Information is never lost and is immediately distributed throughout the organization with a single click.
Collaborate Together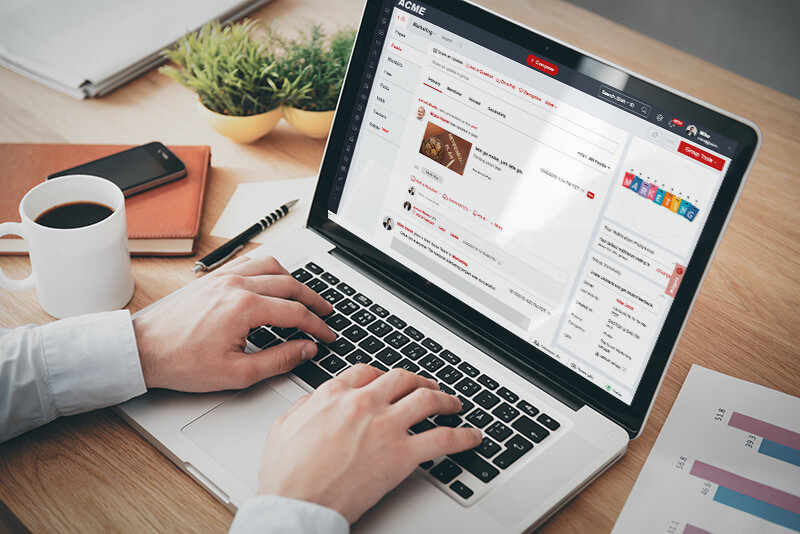 A healthcare company uses MangoApps Groups to internally discuss upcoming acquisitions, and other sensitive business decisions. By organizing unlisted groups, executives and other business leaders are able to securely discuss critical business decisions. This makes it much easier for leaders to communicate together without having to worry about spreading rumors, breaking non-disclosure agreements, or disrupting daily work. Working confidentially is particularly important in the healthcare industry where changing procedures, amended information, and new initiatives are particularly prevalent.
Learn More
At MangoApps, we love to work with our customers individually and help them find out what works best for them. We know that however your company chooses to communicate, when collaboration and conversation in a company increase, both customers and businesses come away better. We hope that seeing a few of the ways our clients already use the MangoApps Groups module, will help get your organization on the track towards building a high performing team.
If you would like to learn more about how MangoApps can assist your organization, schedule a personalized demo today!