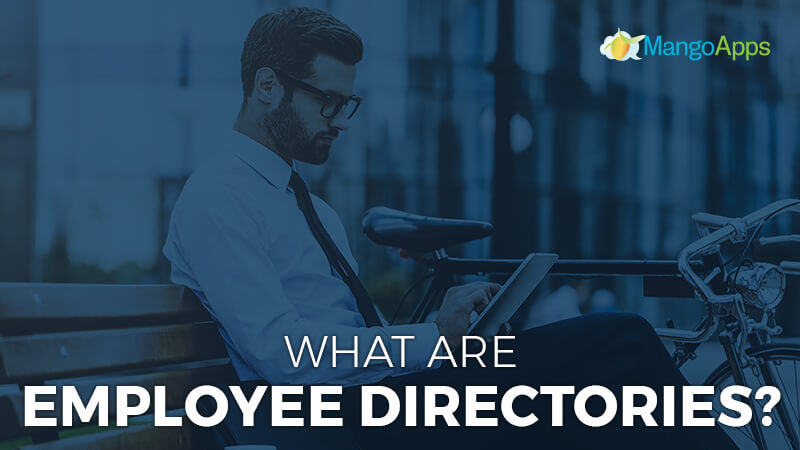 An employee directory is exactly what it seems, a place to store, share, and access basic employee information. But how companies choose to organize and execute that information makes all the difference in the world. While employee directories themselves are certainly nothing new, the old fashioned method of paper packets and stacks of flashcards are thankfully no longer necessary. With modern, digital, and cloud-based capabilities available for organizations almost instantly, finding the right coworker or building a successful team is always easy.
Available Everywhere
Traditional paper or spreadsheet directories are difficult to navigate and only accessible at specific locations or if you happen to have a physical copy. If employees need to work from home, step out of the office, are frontline workers, or just can't find a physical copy, communicating across the company just isn't an option. Modern, cloud-based employee directories, can be accessed anywhere you have internet access. Users can even download the latest version onto their device for offline viewing. Modern directories incorporate seamlessly into your company intranet, making them centralized and available at any time.
An Interactive Environment
Modern employee directories aren't just lists of information. With digital interactive capabilities, workers can pull up company addresses, co-workers phone numbers, emails, and all kinds of other interactive information right on their computer, phone, or another smart device. Contact information is simple to interact with as well, making it easy to stay in touch with other employees.
Detailed Information
In a nearly unlimited digital environment, directories no longer need to worry about saving space, enabling them to offer all kinds of detailed and engaging information. Employees can establish lasting friendships. With digital directories, every employee can have a descriptive profile page with personal biographies, work histories, hobbies, interests, and more. Detailed profile pages also act as an internal resume, helping supervisors create strong teams.
Synchronized Information
One of the traditional employee directories' greatest weaknesses is its inability to stay updated. Even when information is readily available, it always seems to be incorrect or somehow outdated. The struggle to keep content correct is particularly challenging in companies with high turnover, seasonal workers, and quick promotions. Over time, information becomes increasingly outdated and trying to work around directory errors just isn't worth it.
Modern employee directories overcome this issue by naturally integrating with company LDAP/AD, ensuring all information is automatically incorporated into the employee directory. These integrations also automatically update changes as well, keeping information consistent across the company and up-to-date. Employees are able to manually change information as well, allowing details to stay updated as well.
Quick Employee Search
Another problem of traditional directories is it can be difficult to find information. Even if employee records are up-to-date, traditional employee directories are long, disorganized, or difficult to navigate. Trying to track down details takes time and is incredibly frustrating. Modern employee directories actively overcome this issue by developing an easy way to navigate search repositories. Quick employee search abilities use features like predictive text, advanced search, detailed filters, and saved favorites to get you the best results right away.
MangoApps
Employee directories don't have to be ineffective, outdated, or difficult to manage. With MangoApps, we help companies of every size establish effective resources tailored to their exact needs. To learn more about innovative new employee directories or to see MangoApps in action in your own organization, contact us or schedule a personalized demo today.