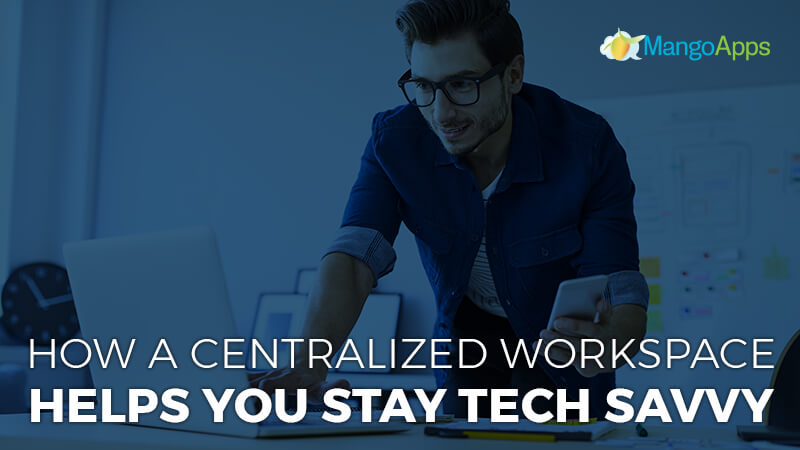 From retail and manufacturing to banking and healthcare, modern businesses rely heavily on technology organizations to enable their everyday operations. In fact, the business-to-business (B2B) technology industry has never been stronger. In order to maintain a industry advantage, technology providers have to say current on the latest industry innovations. With technology updating almost every day, just staying tech-savvy can be incredibly difficult. Thankfully, centralized workspaces make staying informed a whole lot easier.
Implement An Answer
Understanding the latest advancements won't do any good if you can't also find a way to incorporate it into your own services. A centralized workspace enables employees to share new innovations right away and collaborate together on effective implementations. With employee engagement across the company, finding the perfect fit for new technology not only helps tech organizations keep their competitive edge, but also keeps everyone up to date and aware of important changes within the organization.
Industry Advancement
Centralized workspaces help employees understand client concerns as well. With designated project spaces, B2B tech companies can better communicate with their clients and see first hand their unique needs. As technology innovators themselves, this gives companies a first-hand opportunity to develop and incorporate new solutions into the industry. As centralized workspaces give businesses the ability to better serve their customers, innovation and technology advancement will naturally follow.
Company Communication
With a centralized platform throughout the organization, companies can also share upcoming news and industry trends as a regular part of company communication. Whether you have a space on your intranet dedicated to new ideas or a regularly scheduled newsletter outlining technology updates, a centralized workspace makes sharing and learning about new technology an expected, easy, and reoccurring experience. When employees have technology trends easily presented, staying up to date is always easy.
Learning Opportunities
Technology occasionally requires more than just simply reading or studying a topic. In order to truly understand or implement some advancements, employees need study courses or even in-depth instruction. With a centralized workspace, companies can quickly share instructions with specific teams, projects, departments, or even the entire company. Employees can learn about new innovations at their convenience and standardized courses ensure everyone receives a universal education.
MangoApps & A Centralized Workspace
At MangoApps, we strive to help companies communicate, collaborate, and create together, strengthening themselves and their clients as well. With centralized workspaces, on-the-go abilities, and an entirely searchable database, we offer organizations all of the personalized tools they need. To learn more about staying aware of new technology trends, or to learn more about how MangoApps improves team collaboration, contact us or schedule a personalized demo today.