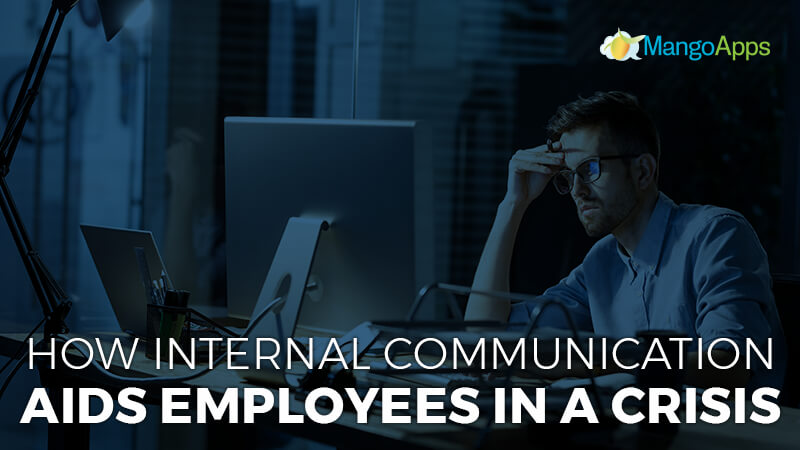 No matter how prepared your organization is, you're bound to encounter a crisis at some point. From frantic deadlines to unexpected errors, businesses are sure to find themselves at an impasse at least occasionally. When last-minute changes, dangerous situations (such as a COVID-19), or any other kind of crisis occurs, it's essential to have a reliable source of internal communication.
Here are a few ways internal communication aids and enables employees in a crisis:
Prepare Employees
Whether it's a company-wide alert or a small team update, employees can only react to a situation after being informed. With an internal communication system, you can easily broadcast news to staff members. Strong internal communication is an excellent resource for preparing employees ahead of time for a foreseeable rush like the end of a quarter or the start of an upcoming holiday season. With advanced warning and knowledge, employees will be much better prepared for any upcoming events.
Alert Everyone
While well-planned situations are ideal, sometimes hectic situations show up suddenly without warning. When unexpected situations occur, time is often of the essence. Being able to warn/strategize with coworkers can often make the difference between failure and success. Internal communication systems, with the ability to reach employees anywhere, are the perfect tool to alert your entire workforce immediately.
Diminish Danger
Although you always hope to avoid dangerous situations, they can occasionally occur. In a potentially dangerous environment, all affected employees need to be notified ASAP. With a safe and secure internal communication platform, employees at risk can quickly be alerted. This will give them time to assess any possible issues and make the necessary changes. Workers are also able to update each other about changes in unstable situations or check-in with each other, or request additional assistance.
Establish A Plan
No matter what created the initial crisis, every situation needs a plan in order to move forward and find a successful resolution. With an instant and accessible internal communication system, employees can easily share information, collaborate together, and begin to find answers and create action plans. Solutions can get started right away and everyone is already on the same page and easily able to contribute to the conversation.
MangoApps
Reliable company communication is important for so much more than just team updates and regular news. At MangoApps, we know firsthand the difference state of the art communication creates. Our mission is to empower organizations with the communication, collaboration, and information tools they need under any circumstance.
To learn more about internal communication or to see MangoApps at work in your own organization, contact us or schedule your own personalized demo today.