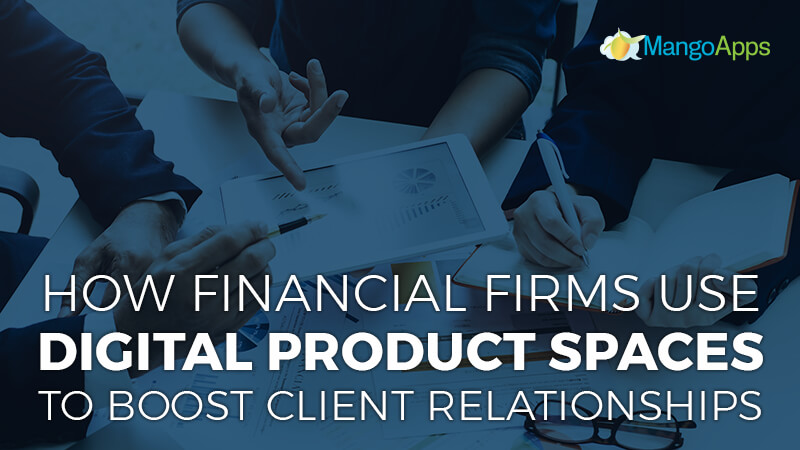 For many businesses, managing finances can feel like an uncomfortable and unconquerable enigma. And while financial institutions have the experience and skill to support all kinds of organizations, turning your finances over to a stranger is almost as frightening as trying to manage them alone. Thankfully, modern communication and collaboration tools make working with financial providers a much easier experience.
Here are just five ways digital project spaces simplify, support, and encourage the relationship between businesses and financial firms:
Collaborative Communication
Team collaboration is essential. However often times, large clients often have complex or multiple needs that require a dedicated team of financial advisers. When team members have to work away from each other, keeping information up-to-date, confidential, and easily facilitated can be a bit of a challenge. But with digital project spaces, teammates have a secure, established space to share information and communicate effectively in real-time. No matter when changes happen or where team members work, digital project spaces keep everyone, including the client, alert and up to speed.
Established Accountability
Similarly, digital project spaces keep projects on track and establish clear tasks and responsibilities. With individual assignments, group to-do lists, file sharing, and project management tools, every team member is instantly accountable for their work and aware of other coworker responsibilities. Teams are able to accomplish tasks quicker, coordinate more effectively, and assign or delegate tasks instantly, With more transparency available in the workspace, projects are never stalled while employees search for answers and work is never duplicated due to confusing communication.
Detailed Client Involvement
Finances are a very sensitive and individual matter, every organization has different priorities and no two businesses will handle similar issues exactly the same. In order to provide the best and most personalized services, financial industries need an easy and reliable method to quickly advise and consult with clients. With digital project spaces, financial organizations can invite clients and any other important contributors into the space where they can ask questions, establish priorities, see outcomes, and contribute effectively. With clients able to see and stay involved in the financial process, advisers can make informed decisions faster and clients can feel confident and assured.
Accessible Remote Abilities
One of the best aspects of digital project spaces is that they are available entirely online. No matter where a team works, how spread out team members might be, or whether they need to stay in the office or stay connected on the go, digital project spaces make it happen. With safe and secure collaboration tools, like those available from MangoApps, updating work and stay connected has never been easier. Time zones, separate countries, remote employees, and all kind of other barriers are not only easy to overcome, but actually add to the overall employee perspective and experience.
Simplified File Sharing
Finances involve managing, following, and analyzing all kinds of files and keeping track of constantly changing information. Even digitized, sharing, organizing, and finding all of your essential documents can be a real inconvenience and take up tons of time. Digital project spaces are designed not only to store and secure important financial information but also to make that information accessible and easy to find. Project spaces have advanced search abilities that can instantly filter information from dozens of different factors and even searches through PDFs and saved files.
MangoApps
Digital project spaces give financial organizations and their clients easy information access, regular communication, and the assurance they need to work well together. At MangoApps, our products are specifically designed to compliment client relationships and increase financial focus.
To learn more about MangoApps and how digital project spaces can benefit your organization, contact us or schedule a personalized demo today.