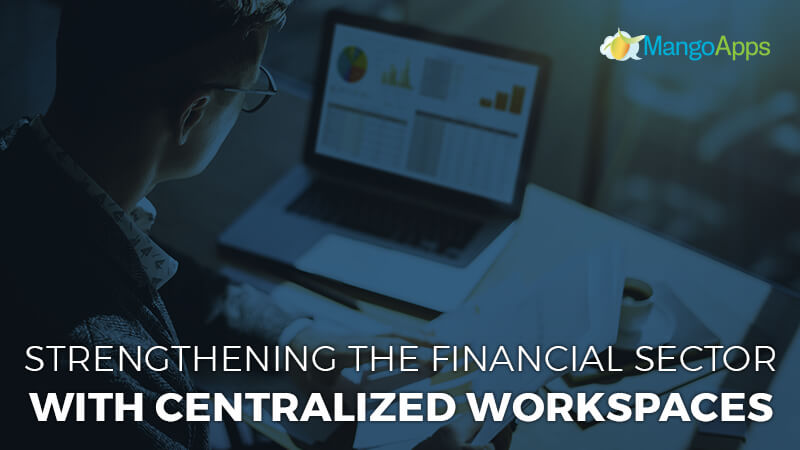 Financial services are anything but simple. With constantly changing market values, and shifting global economies, no two financial accounts are ever the same. Perhaps more than almost any other industry, financial clients are counting on their advisers to stay informed, manage their resources, and represent their individual interests. Keeping every detail organized is critical to financial success, but it can also be an organizational nightmare. But with personalized and adaptable centralized workspaces, financial consultants can customize all of their important information and keep track of changes in an instant, letting them focus on financial success.
Consolidate Financial Information
The world of finance is intricately connected to an ever changing global market. Even seemingly small accounts, like individual banking or personalized investing, are influenced by global factors. And while personal offices may only be open from 8-5, around the world money is always moving. Financial investors need instant access to client information, no matter where it might be. With a centralized workspace, employees can see financial news, industry changes, and recent developments all within a single location, helping them quickly analyze information within the context of their client's needs.
Improve Coworker Collaboration
While finance might seem like straightforward facts and figures, successfully managing money actually takes quite a bit of ingenuity. With a centralized communication center available, financial advisers within a company can quickly communicate and collaborate together, sharing ideas, offering resources, and ensuring their clients benefit from the knowledge of an entire staff. Centralized workspaces also keep coworkers connected across branches or regions, helping everyone contribute regardless of distance.
Respond To Customer Concerns
Whether its a personal savings account or the assets of an entire corporation, relying on financial guidance takes a lot of trust. Financial advisers have to do more than just provide services, they need to instill confidence and assurance at all times. With a detailed and easy to manage centralized workspace, financial organizations can easily answer questions, explain opportunities, and respond to customer concerns. Centralized information provides advisers with all of a client's account details, potential opportunities, and even relevant global factors in a single area.
Provide A Secure Environment
Financial information is incredibly sensitive and needs to be kept absolutely secure. With a centralized workstation, companies automatically reduce risk by storing, managing, communicating, and handling financial information in one secure space. By reducing the areas that information can be accessed, organizations decrease potential security concerns and improve overall client safety.
MangoApps
From individual investments to global organizations, everyone needs reliable, secure, and trustworthy financial support. At MangoApps, we design our centralized workspaces around your company's unique needs. From detailed dashboards to project pages, we're here to help financial companies stay organized.
To learn more about how MangoApps helps the financial sector achieve long-lasting success, schedule a personalized demo today.