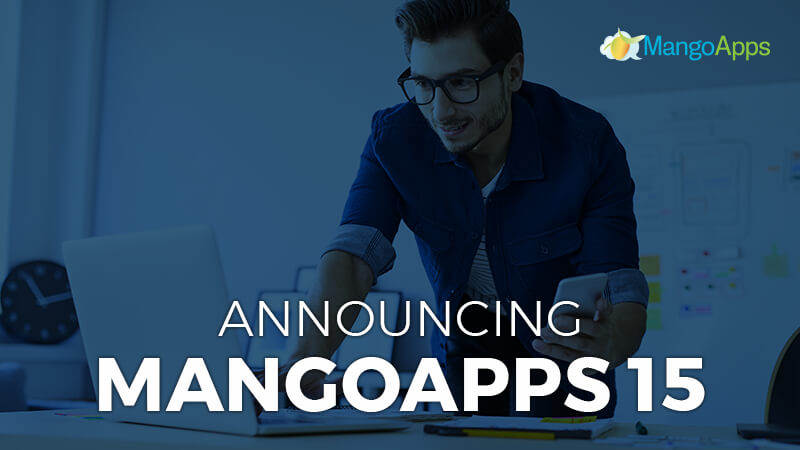 We are thrilled to announce the release of MangoApps version 15! This update is the culmination of a boatload of work from our product team. It's a huge leap forward in our feature offering.
MangoApps now includes a full-featured LMS integrated directly into the platform, as well as workflow automation, and new features centered around moderation and data loss prevention. We made a lot of quality of life upgrades and changes, too. All of it stems from user feedback and our mindset of continuous improvement.
See the full release notes for a detailed changelog, or read on for a high-level breakdown.
New Learn Module
Our new learn module is exactly what it sounds like—a dedicated space for all of your learning needs. This module will allow you to create media-rich, engaging courses for employees to take, from onboarding through continuous certification and upskilling. It also has capabilities for customer education.
This is a feature that our customers have been requesting for a long time. Digital learning is a crucial piece of a modern organization's success. Now that it sits within MangoApps, that's one less expensive platform you have to teach your employees how to use.
With the Learn module, your employees can see which courses have been assigned to them, and receive tailored recommendations. There are certificates, learning paths, and course templates, plus SCORM and xAPI importing.
With MangoApps 15's new learning capabilites, you have everything you need to build a powerful eLearning program.
Workflows Let You Automate Form & Tracker Actions
Forms and trackers are a key piece of MangoApps' ability to help your team work more efficiently and communicate better. However, there can be a lot of rote work involved in keeping approvals and sales flows running smoothly. Our new workflow functionality enables you to outsource a lot of that work to rule-based automation. The feature ships with a few basic templates, and a whole lot of possibilities.
Our new workflow functionality enables you to outsource a lot of that work to rule-based automation. The feature ships with a few basic templates, and a whole lot of possibilities.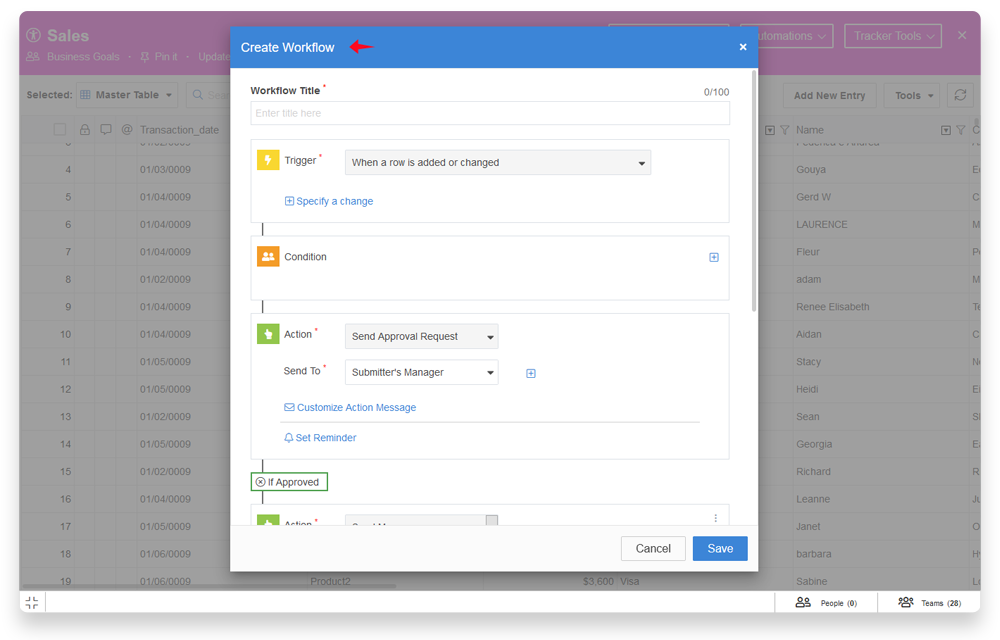 This feature will give you unprecedented control over tasks that used to be manual. Going forward, we can't wait to see what our customers do with it. We think workflows have massive potential as we continue to refine and expand their capabilities in the next MangoApps 15 releases.
New Widgets Add Complementary Functions
We have launched a pack of widgets for G Suite, meaning that G Suite users can now add Gmail, Google Drive, and Google Calendar widgets to their MangoApps dashboard. This makes it much easier for your employees to access all of their tools from the unified MangoApps dashboard.
We have also added new widgets to our Microsoft 365 widget pack for OneDrive and Calendar.
New Moderation Capabilities In MangoApps 15
Content moderation can be an important consideration for workplace forums like our Employee Social Network. Our new moderation features give customers more flexibility and control.
Users can now flag content they feel is inappropriate, which designated admins can review. At the domain level, admin approval can be required for all content, anything containing certain keywords, or only content that has been flagged.
Also, bulk moderator actions are baked in, and high-level users can be made exempt from approvals. Exemptions can even be limited to relevant areas of the platform.
The tool is flexible overall, and allows any organization to choose a moderation policy that balances their needs.
New DLP Functionality
Data loss prevention is an important consideration for any large company looking at service providers like MangoApps. To that end, we've introduced a set of features to identify and report common patterns of sensitive information.
MangoApps 15 comes with pre-shipped patterns for finance and PII data (examples in the US include social security or credit card numbers), and you can add your own patterns in minutes with no coding or IT support.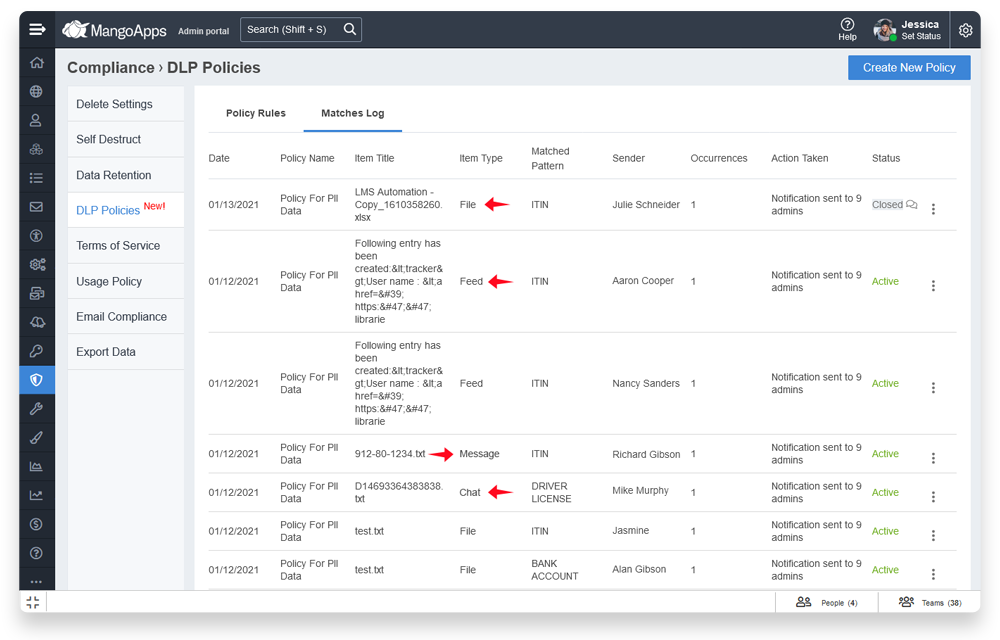 You can handle these instances in a number of ways. Admins can be notified case-by-case or in a daily digest email, and can then message users about removal. It's also possible to set up notifications for the user, which will automatically inform them. This can help teach employees organically about any policies they have violated.
It's also easy to get a domain-wide view of these policy violations, and the system is audit-ready.
Other Important Enterprise Features
MangoApps is committed to making our product the best possible solution at the enterprise level. To that end, it's now possible to automate team membership as new hires are made and teams change. This helps large organizations handle the sometimes unwieldy task of ensuring that everyone has access to the right content.
Furthermore, we've added SCIM support, giving our users yet another way to bulk import SSO data.
Other Additions To MangoApps
We have added support for alternate email notifications. Many of our customers don't give a company email address to all of their workers. This makes it hard to keep everyone in the loop. With alternate email notifications, users can sign up to receive notifications at their personal email.
In the messaging tab, we have added the ability to turn off replies for mass messages. Furthermore, you can send automated private messages to users, such as when they receive certificates or transcript updates within the Learn module.
We have also made a slew of updates to our browser client and mobile apps that improve load time and quality of life. In the mobile apps, you can now access modules for moderation features and LMS content.