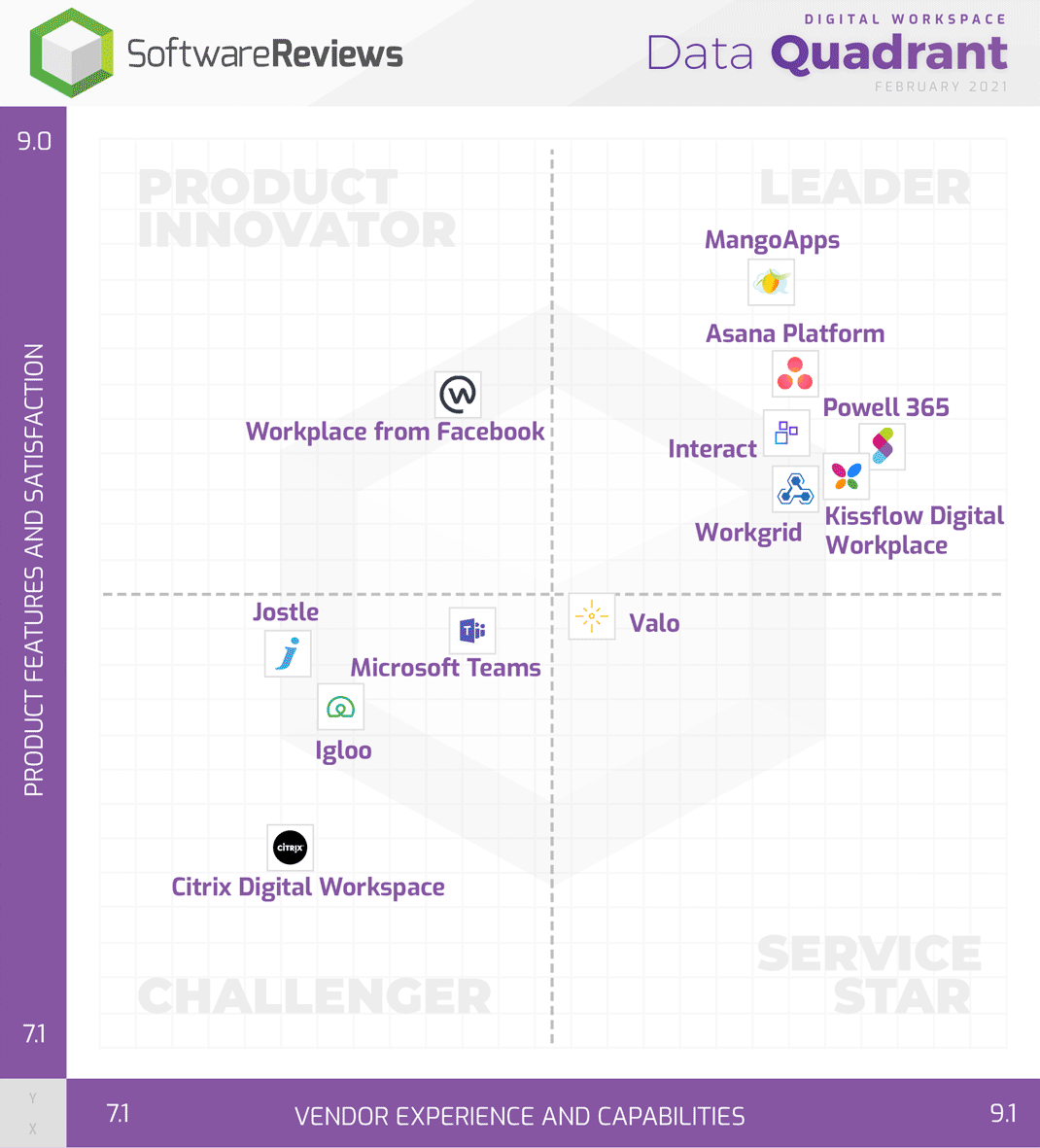 MangoApps is thrilled to announce that we have landed the #1 spot overall in SoftwareReviews' 2021 Digital Workspace Data Quadrant Awards, beating out 13 competitors including Microsoft Teams and Workplace by Facebook. Based on user input and reviews, the report analyzes over 40 parameters to give a detailed breakdown of the market. It shows how companies in the category compare with regards to their features, capabilities, and client relationships.
What These Results Mean
SoftwareReviews is a division of Info-Tech research group. Their Data Quadrant evaluates and ranks software based on user satisfaction, feature capabilities, vendor comparisons, and likeliness to recommend a vendor. Our #1 ranking is based on a composite score made up of these factors.
---
Get A Free Copy Of The Data Quadrant Report
---
"The composite score," says David Piazza, President of SoftwareReviews, "captures how a vendor has performed across key indicators such as product functionality, vendor performance, and the relationship with their customers, what we call the Emotional Footprint. A strong showing with this metric demonstrates a product that not only delivers value for their customers, but is also a partner that people want to work with."
Other Top-Rated Features And Capabilities
In addition to the highest composite score, this report ranks MangoApps in first place—within the competitive Digital Workspace software market—for Business Value Created, Breadth of Features, and Ease of IT Administration. Additionally, we ranked first for two individual categories: Document Management and Employee Directory.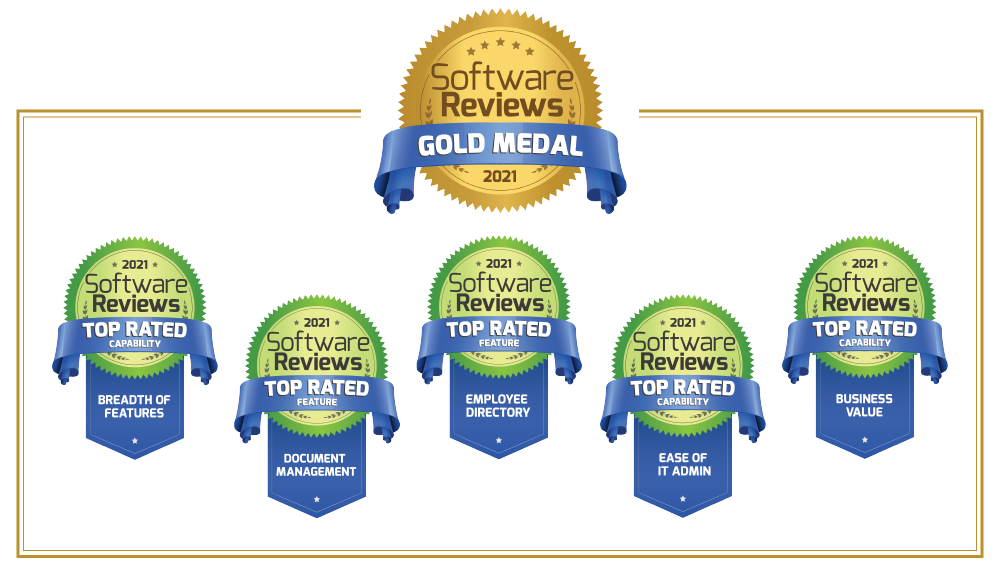 We are deeply proud of all the hard work these awards represent. MangoApps has spent the last decade building the best possible solution for corporate communications and collaboration. As such, we are grateful to our customers for the incredible feedback and reviews that made this achievement possible.
"Businesses all over the world are being confronted with a major shift in how and where they work. The challenge is that productivity means something different to everyone," said Ken Weston, Senior Research Analyst, Info-Tech Research Group. "Each of the six SoftwareReviews gold medalists respond to this challenge with different approaches and features."
Why Digital Workspace Tools Matter
In today's digital business environment, companies need tools in place that allow their teams to get work done from wherever they are. MangoApps saw this reality over a decade ago. Since then, we've spent all of our time and energy perfecting our product to address the modern company's needs. Fast forward to today, and we have built the most comprehensive enterprise solution on the market. Unlike many of our competitors, we house intranet, teamwork, training, and content management into one user-friendly digital environment.
This digital workplace report from SoftwareReviews is a poignant reminder that our efforts have helped our customers build efficient, engaged teams. We are humbled and energized by their continued support. We look forward to more results as we continue to listen to our customers' needs and improve our solutions for them.
The report is a valuable asset to anyone trying to get a sense of this market or make a buying decision. We would encourage you to download your copy and read up on all the competition. We're confident we can go toe-to-toe with any of them! If you would like to see MangoApps in action, you can schedule a demo here.