Workplace culture is hard to define, even though we work in one throughout the day. Any workplace with a good culture has a way of life that involves the right amount of employee enthusiasm combined with a solid work ethic. The first step to building a great culture starts with tackling employee enthusiasm and engagement.
Take a look at these statistics and you'll see how important employee engagement is to your company's success.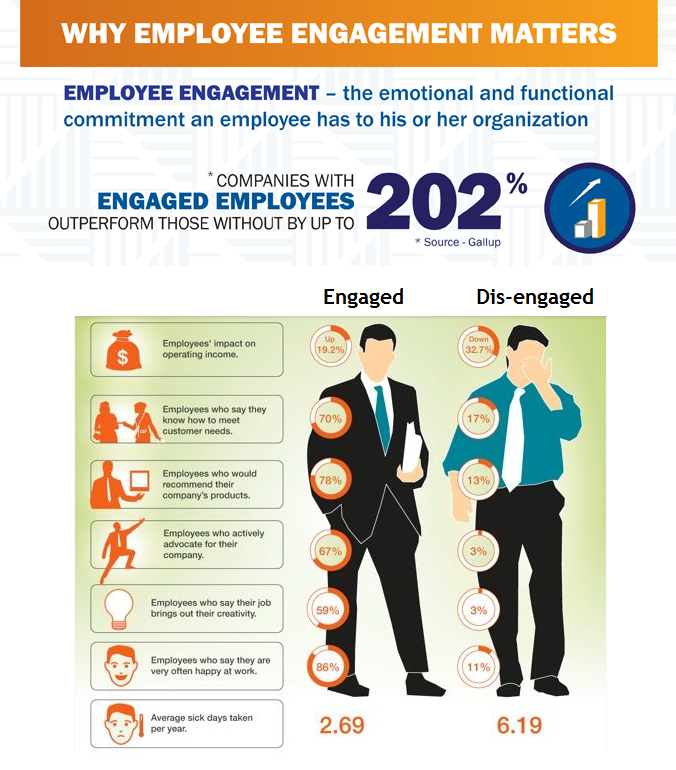 A Few Workplace Culture Blogs We Love:
Getting the right levels of employee engagement within an organization is quite tricky. In order to achieve it, your company must focus on ensuring their employees feel connected, recognized, and an important part of something bigger.
Below are a few workplace culture blogs that we love keeping up with. All regularly share their expertise on culture and engagement in the workplace.
This workplace culture blog kept by Alexander Kjerulf (a bestselling author of three books, including Happy Hour is 9 to 5), speaks on the fundamentals of employee engagement.  Kjerulf speaks, consults, and conducts workshops on happiness at work at businesses and conferences all over the world. His clients include an impressive list of companies like: Hilton, Microsoft, LEGO, IKEA, Shell, HP, and IBM.
With this post on intrinsic motivation — Alexander beautifully sums up the fundamentals of employee engagement.
What some managers don't realize is that people want to do good work. When you create a happy and positive work environment, people are naturally motivated. Even better, they motivate themselves and each other.
This blog is kept by Globoforce, a company with products in strategic and social recognition. Globoforce brings up pertinent questions around culture and the need to build a vibrant work community from openness and trust.
We think that a collaboration software can make a huge difference in boosting employee engagement. To learn more, contact our sales team, or schedule a demo today!