"A pessimist sees the difficulty in every opportunity; an optimist sees the opportunity in every difficulty."

~Winston Churchill.
It is no surprise that a majority of those who enter the workforce, do it with reluctance and hesitation. They subconsciously develop a negative attitude of thinking that can affect their mental health as well as their productivity.
While you know that thinking positively is better for your state of mind, you might be surprised to learn that it can also be good for your health. Developing a conscious effort to combat negative thinking is the first step in the right direction.
Do you want to leave negative thoughts behind and become a more positive thinker? By following the simple tips below, you'll learn how to communicate with coworkers effectively, and lend to a positive attitude at work.
A few of the ways you can be more positive at work include:
Arriving to work early
Planning out your day and executing actionable items
Collaborating with peers & sharing thoughts on projects
Avoid office politics
Adapt to any changes your business is making
View the infographic below, to learn the rest of the 18 ways to have a more positive attitude at work!
Infographic: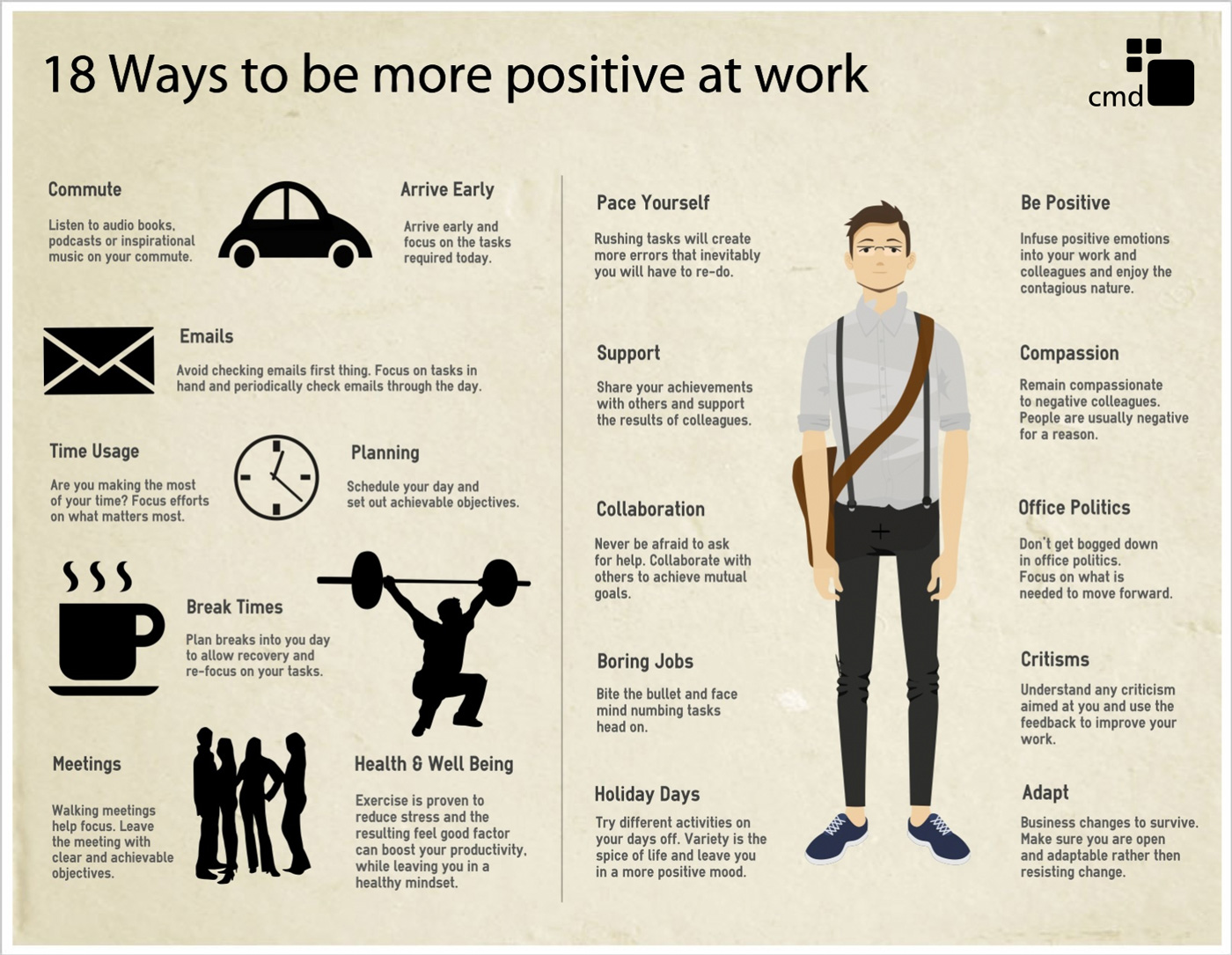 Source: CMD Limited

As a reminder, this is not a step-by-step process that you can complete and be done with. Instead, it involves a lifelong commitment to looking inside yourself and being willing to challenge negative thoughts and make a conscious effort to have a more positive attitude at work.
Once you begin to follow some of these tips, and are making an active effort to promote positivity around the office, you will notice a healthier and more happy work environment. The most important tip of all however, is to have fun and love what you do!
To view the rest of MangoApps blog library, click here.