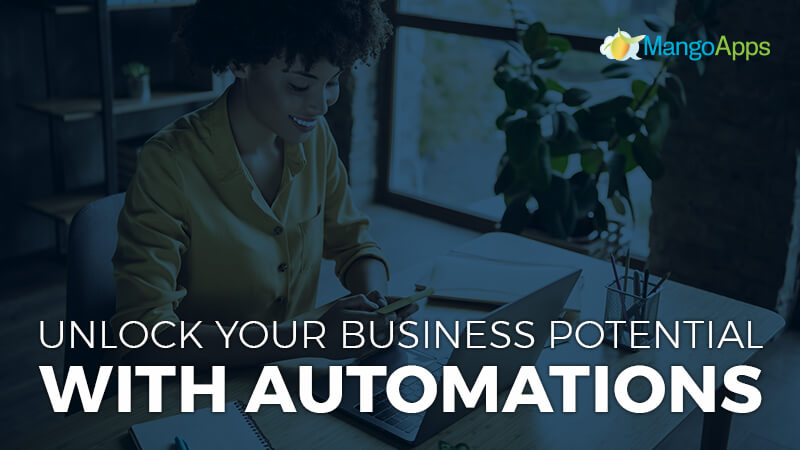 With technology evolving at a rapid pace, it can be difficult to maintain your company's competitive edge. Streamlining your business processes is crucial in closing this technology gap. Employees can then refocus their energy on creating quality output.
In this article, we'll explain automated business processes and how they can transform your business operations.
What is a business process?
A business process is a series of tasks taken to accomplish business goals. These processes exist in all facets of the company: HR, IT, Sales, and more. However, improper automations can be very time-consuming, causing a hurdle that can affect the entire company.
As a company, you operate more efficiently when your employees work on impactful and meaningful projects. So, why waste their time with routine tasks? When these tasks are done at scale, it results in wasted time, reduced quality of work, and unhappy workers. Luckily, business processes can be automated to help prevent this.
What are automations?
In short, automations are a tool that use technology to execute recurring tasks or processes, which replace human labor and enhance workflows. Some common use cases for automations include:
Creating business rules within current functions
Passing along information without extra channels
Sending notifications for quick project changes and pivots
Consolidating data as information flows in and out
As you can see, these tasks drain a lot of time and energy from employees. With automations, your employees spend their time doing more engaging and useful tasks that benefit your company.
Use cases by department
Here are a few examples of how different departments use automations to streamline their everyday tasks: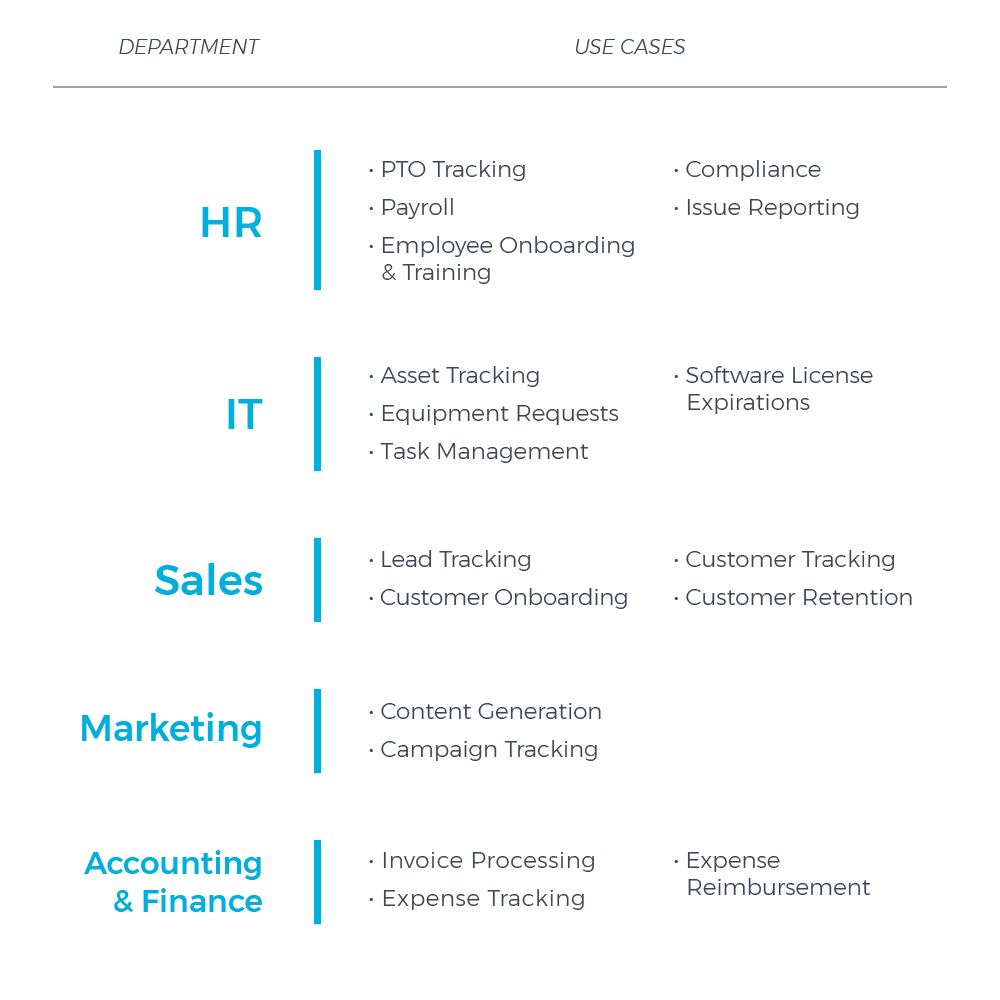 What it means for your success
Automated business processes help your business save time and cut costs. As a result, this increases the efficiency of your workers. Automations provide a platform to focus on important functions and growth. An Economist Intelligence Unit report found that:
91% of companies had an increased means to handle volume
85% of companies gained new revenue sourcing
In today's business world, automation is more of a requirement than a competitive advantage. The survey results prove that these tools allow managers to largely focus on growth strategies. For this reason, let automations create the freedom needed to maximize your talent and resources to avoid failure.
MangoApps
With MangoApps, you can add effective automations to any workplace and easily streamline business processes. To learn more about how MangoApps can assist your organization, contact us today!