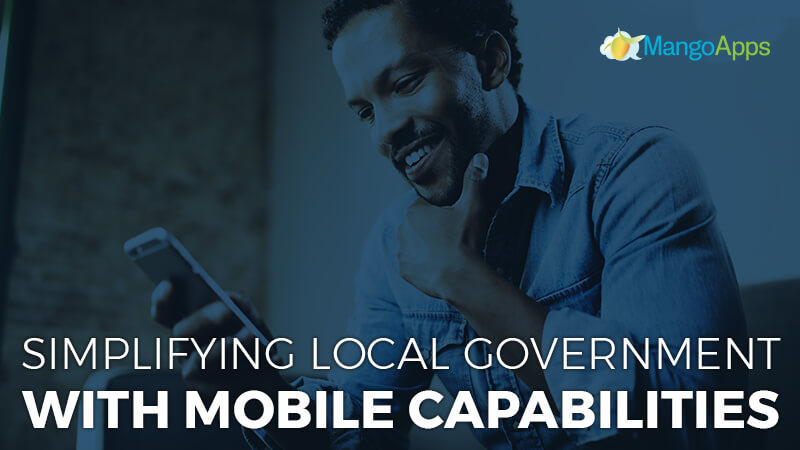 Local government is incredibly important, and in many ways more influential on a day-to-day level than national policies and practices. However, working in the local arena can be time-consuming, frustrating, and even discouraging at times. Trying to tackle important regional issues without the tools or information you need can be extremely difficult. Fortunately, local government work doesn't have to be such a hassle. In fact, with dependable mobile capabilities, your local government can improve exponentially.
A Few Key Benefits Of Mobile Capabilities:
Keep Everyone Connected
Whether you're working with city leaders, overseeing a new development, or polling citizens in your area, local government is dependent on frontline fieldwork. With employees spread out in every direction, it's essential to keep everyone connected and communicating. Employees need an easy way to report findings and coordinate with their peers, and workers that are at a different office location. With mobile capabilities, employee updates can happen anywhere, anytime. This ensures that important work isn't duplicated and that everyone stays informed no matter their physical location.
Consume Information On The Go
Government and paperwork can feel almost synonymous at times, and working away from the office is no exception. On the go employees need timely access to important resources wherever their work takes them. From reviewing detailed documents to filling out forms, a mobile platform makes it easy to access information at any time. Mobile apps keep paperwork digital and maintain a much stronger level of safety and security. Documents are never lost, mismanaged, or forgotten in an online environment. With mobile capabilities, employees are freed from lugging around files, forgetting paperwork, or feeling unprepared in important situations.
Cross-Team Collaboration
Government projects depend on multiple teams and departments working together to achieve a common outcome. The advice, support, and resources of everyone available dramatically simplifies projects and reduces time to completion. Connecting government departments together in a centralized mobile platform enables organizations to create groups or projects with members from any department they need. Communicating and collaborating across teams has never been easier.
Save Money & Stay Productive
Government paperwork, processes, and procedures, are often a requirement, but that doesn't mean they have to be a headache. By digitizing the filing, storing, and organization process, local government can find information faster and process work more effectively. This helps improve the overall experience for both citizens and government employees. Improved productivity naturally translates into increased savings for your local government as well. This can allow your local government to manage its budget more effectively and make the most out of taxpayer resources.
MangoApps
Employee communication and collaboration platforms might traditionally be for businesses, but that doesn't mean local government can't benefit as well. At MangoApps, we help organizations of any kind improve their overall employee experience. With mobile capabilities, a centralized network, and digital workspaces, local government can truly improve its effort in every way.
To learn more about how MangoApps can help your local government improve its communication processes, contact us or schedule a personalized demo today.