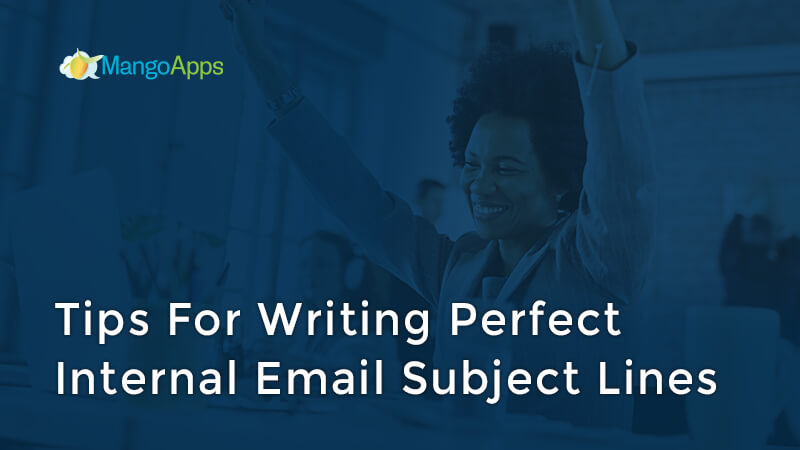 Internal email is essential for any organization. Keeping employees informed and showing appreciation creates a sense of community within your company. And sending an internal email is the most reliable way to share these sentiments with an entire workforce.
Unfortunately, internal communication efforts often go unnoticed, hindering your attempts at connecting your brand and its employees. It also means that someone's hard work that went into drafting, designing, and scheduling internal emails was fruitless.
So how do you create an internal email that will surely be seen?
Subject lines!
With a catchy subject line, your internal emails will stand out in a flooded inbox and pique your reader's curiosity, leading to more opens.
In this article, we'll go over internal email basics, as well as tips and examples for writing perfect internal email subject lines.
Characteristics of Internal Email
Internal email refers to the modern business practice of sending long-form messages to staff, conveying a variety of information. Communications regarding the following subjects are regularly sent via internal email: 
Employee Newsletters
Event Invites
Leadership Messages
Employee Recognition & Appreciation Shoutouts
Change Management Communications
Project Status Updates
Health & Safety Guidelines
Diversity & Inclusion Efforts
Policy Changes
Holidays & Office Closures
Meeting Requests
Wellness Endeavors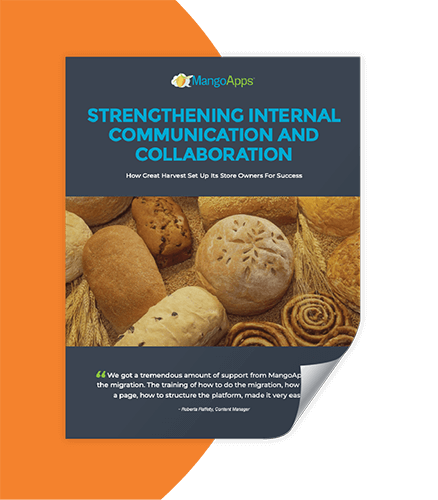 Strengthen Internal Communication
Learn how Great Harvest uses MangoApps to:
Allow store members to share knowledge, ideas, and information
Centralize resources and information in an easily searchable hub
Build a strong employee recognition program by offering incentives and kudos
No matter the topic, internal emails are traditionally comprised of the same components: a greeting, opening or headline, body, closing, signature, and – most importantly – a subject line.
Greeting
Quite simply, including a greeting in your internal emails is the polite thing to do. Try coming across as affable while staying professional – knowing your brand's voice and sticking to what is appropriate for your organization is essential.
Often, when reaching folks outside of your own team or department, it's common to sway towards a formal tone and remain more casual when communicating with closer colleagues.
Opening
Use the opening of your internal email to introduce the gist of the message. This space should answer your reader's question, "Why am I receiving this email?" Condense the meat of your memo without going into too much detail. This is an especially helpful portion of the email for senior management, who may not necessarily need the finer details.
Body
The body of your internal email should be concise and to the point. Most people skim or read just half an email, so keep your audience in mind to ensure they stay engaged. It's also essential to convey your message in a way that offers the lowest chance of confusion. Mind your sentence structure and use bulleted lists if your copy is becoming too long or difficult to read.
Sometimes, it might be more effective to include information as an attachment. Establish whether the facts and background information you need to share is important enough for your email's body or if they would be better suited as downloadable documents.
Closing
Use the closing of your internal email to reiterate why your message is important. Include a call to action & dates – what do you want your readers to do, and when should they do it?
Signature
Your signature should include your full name, position in the company, and extension number. Include a sign-off that matches the tone or occasion of your email.
Subject Line
You've completed the bulk of your internal email, but don't click "send" without including a subject line! Without one, readers don't know why you've sent a message or what it's about.
Your subject lines should be succinct in summarizing the contents of your email while enticing the recipient to read more. In fact, over 30% of recipients decide to open an email based solely on the subject line, so including one—and making it stand out—is key.


What Makes a Catchy Subject Line?
There are several aspects to creating a catchy subject line for your internal emails. From personalization to emojis, here are seven things to consider when writing catchy internal email subject lines.
#1. Length
These days, it's extremely common to check one's email on a mobile device. Subject title length is crucial when it comes to gaining readers' attention, especially when most of them use their phones. Ideally, your subject line should be no more than seven words or 42 characters. The entire line should easily fit across a phone screen.
#2. CTA's
Include a call to action, or CTA, to engage your audience. "Read more," "click here," and "act now" are classic marketing CTA's. Adapt terms like these to relate to your internal email readers.
#3. Personalization
Exclusivity is a huge selling point in any industry – why not apply it to your internal emails? After all, you are essentially selling your company's communications via internal email. One way to create the feeling of exclusivity is to personalize your subject lines.

Use people's names in subject lines to surprise your readers and make them feel special. No one gets excited about opening mass messages, but everyone enjoys opening mail just for them. In fact, email subject lines that include the recipient's name increase open rates up to 50%. Even mentioning a specific team or department, rather than a person's name, can boost engagement.
#4. Verbs & Adjectives
Like any writing, action verbs and sensory descriptors make for an exciting read. Paint a (brief) picture in your subject line with action and details to intrigue your recipients.


#5. Familiarity
Keep familiarity in mind when crafting your internal emails; sticking to a consistent look and tone for your company correspondence reinforces your brand voice and keeps your emails from blending in with others.
Do you send out weekly, monthly, or quarterly newsletters? Giving these regularly scheduled messages a recognizable subject line lets readers quickly become familiar with your routine content; they'll learn to expect these messages and know not to miss them.
#6. Emoji
What better way to save space and invoke feelings than emoji? Emoji can represent a whole word with just one character, allowing for short, concise subject lines. They also help an email stand out in a flooded inbox.

Most importantly, emojis are just fun! And one reason internal emails don't get opened is that they aren't very fun. As long as you use emojis that relate to the message, you'll likely see the open rate of your internal emails go up.
#7. Video
Obviously, including an actual video in your subject line is impossible. But including the word "video" is entirely doable (as long as the message does, in fact, include a video)! When sharing information via video in an internal email, say so in the subject line. This lets recipients know they have fast access to important information without having to read through an extensive email.
We've seen updates via video become commonplace on social media; while we once read through blogs and status updates, photo sharing eventually took over, with video posts now being the new norm. Video updates via your internal emails may become the new norm, too, so be sure to let your audience know.
Subject Line Examples
Now that we have some best practices in place, let's work on some subject line examples for internal emails. To start, we'll improve on this subject line:
New office policies.
As you can see, this subject line example lacks any intriguing element listed above, apart from being extremely short & concise. Upon seeing this, the reader is unaware that the message specifically relates to them. There's also nothing in this subject line to conjure excitement or curiosity.
Get accustomed to fresh marketing department changes.
In this example, the action words "get accustomed" lead readers to open the message. By specifying what department the policies, or "changes," relate to, it's evident to the reader who this message is meant for. Additionally, the replacement of "new" and "policies" with "fresh" and "changes" paints a more positive, buzz-worthy picture.
Diana, have you seen these marketing updates😮?
Here, we've included the personalization of "Diana" and an emoji to add a sense of surprise and urgency to this subject line example. This subject line is intriguing, as the message could lean two ways: either the sender is excited by the marketing updates and can't wait to share them, or the sender is concerned about the marketing updates and wants to know if Diana feels the same.
Ultimately, the only way Diana can satisfy her curiosity is to open the email. Just be sure to use dramatic headlines like this solely if it relates to the message. If Diana opens the email and there's no mention of marketing updates, it's clickbait.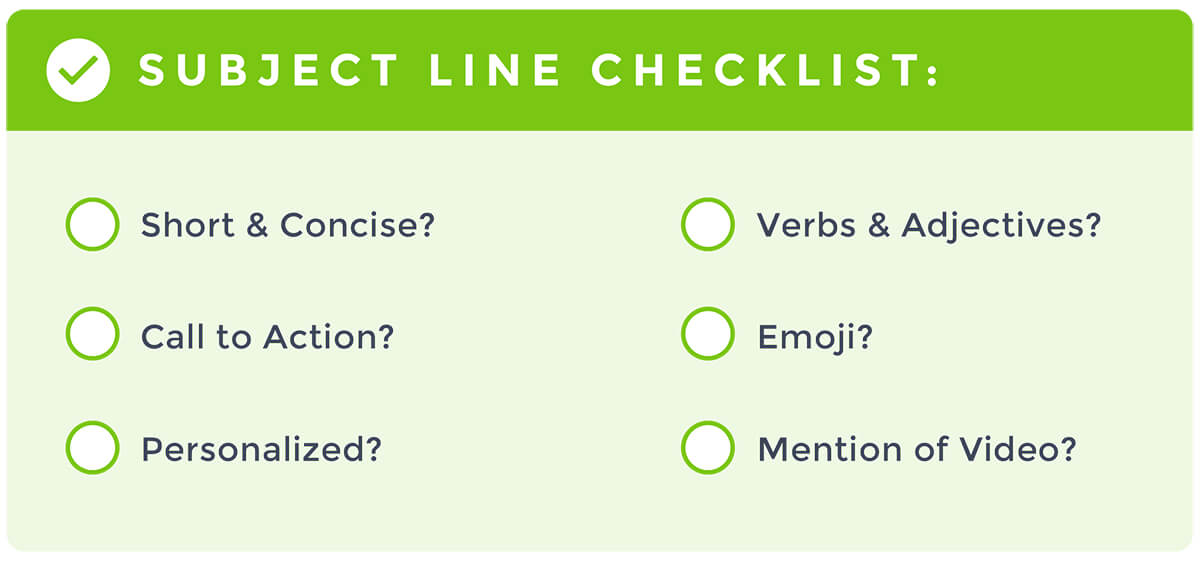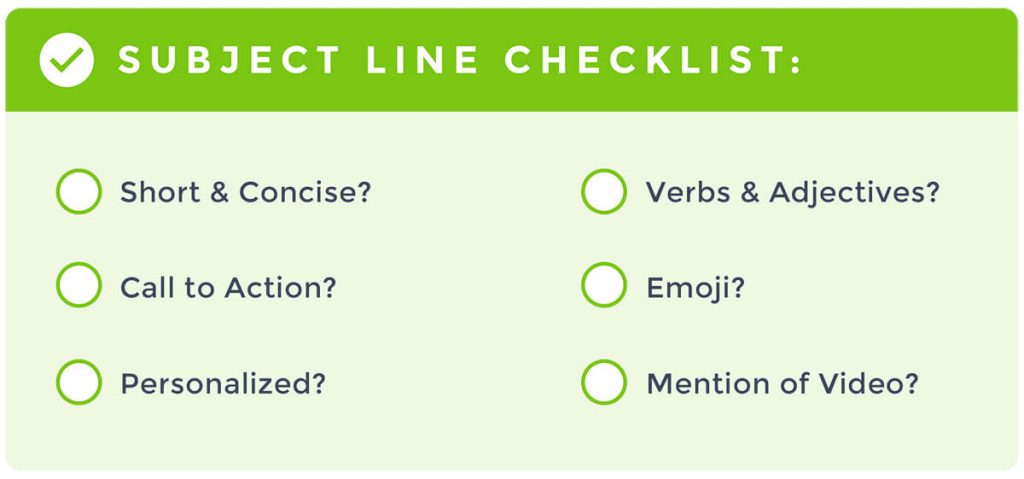 Here are a few more catchy subject lines for internal emails:
Read All About It!🗞️ Company News – November '22 (Employee Newsletters)
Start your subject line with an exclamation and emoji to capture the reader's attention
Reuse this format each month to create familiarity
Replace "company" with the name of your organization for faster recognition from readers
You're Invited – Company Picnic Details Inside! (Event Invites)
"You're Invited" elicits exclusivity
"Details Inside" means the recipient must read the email to find the date & time of the picnic before they can fit it into their schedule
Diana, We Want To Say Thanks🖤 (Employee Recognition & Appreciation Shoutouts)
Everyone enjoys getting a shoutout; including personalization adds sincerity to the message
Emojis help convey feelings; try using emojis in your company logo's colors to match your brand's look
Stay Safe! Covid-19 Protocols You Need To Know (Health & Safety Guidelines)
"Stay safe" shows emotion and concern
"You need to know" informs the reader that the details within will affect them
Diana, *Step Up* To The Challenge👟 (Company-wide Wellness Endeavor)
In this example, the sender is setting up a company-wide step challenge and adds a related emoji to hint at message details
Use puns or jokes to evoke curiosity
Don't Miss This Video Message From Our CEO! 📺(Leadership Messages)
"Don't miss" creates a sense of urgency
Including the word "video" lets readers know the bulk of the email won't be text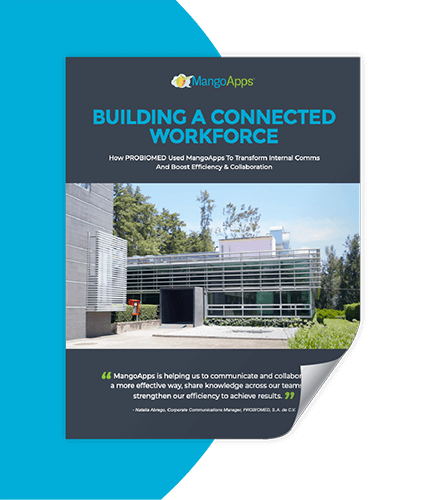 Build a Connected Workforce
Learn how PROBIOMED uses MangoApps to:
Transform internal communications across distributed employees
Consolidate their tech stack
Improve company culture and employee engagement
MangoApps' Campaigns
Now that you know how to create engaging internal email subject lines, you might feel overwhelmed by the thought of sending the actual messages. Dividing recipients into segmented groups, creating a visually appealing design, scheduling them in advance, and figuring out how to analyze your email's performance are a few aspects that can be daunting.
Luckily, MangoApps' Campaigns feature has all that covered. Take a brief look at its key components below:
Advanced targeting ensures your internal emails reach the relevant audience, decreasing cumbersome communications that often overflow inboxes.
Multiple delivery channels allow you to reach every employee in a format that suits them best – email, mobile app notification, or SMS text.
Personalization gives messages a customized, exclusive feel, which boosts engagement.
Robust insights give you the ability to track your campaign's metrics so you can make adjustments and gradually improve open/click rates.
Templates make your internal messages look clean and polished while adding to your brand's aesthetic – no design or HTML expertise required.
Using Campaigns from MangoApps as your internal email automation tool makes reaching your entire workforce easy, especially in practice with our email subject line tips. Check out our blog post all about MangoApps' Campaign feature here to learn more!