Including frontline employees in your workplace community is vital. They're the eyes and ears of your company. They physically interact with customers and vendors, giving a human touch to your organization. Without frontline employees, your operation would lack a life force. Just imagine what it's like for customers to converse with detached, unenthused frontline workers. They're taking their business elsewhere or leaving a poor review, which means suffering sales for your company. So why are frontline employees, while in such a vital role, faced with an abundance of burnout, apathy, and turnover? One of the biggest drivers of frontline employee retention is community.


The answer is simple: frontline workers feel isolated and disconnected from their companies. Because they are not stationary behind desks, frontline workers are often left out of company communications, creating a feeling of detachment. Fostering a workplace community that includes your frontline workers is the key to improving employee retention. According to IDC research, 69% of people use communities to do their job, but only 27% of companies utilize these communities.
In order to better succeed, frontline workers need to be included and informed – to feel they are a part of your company's community. This is the key to motivating frontline employees.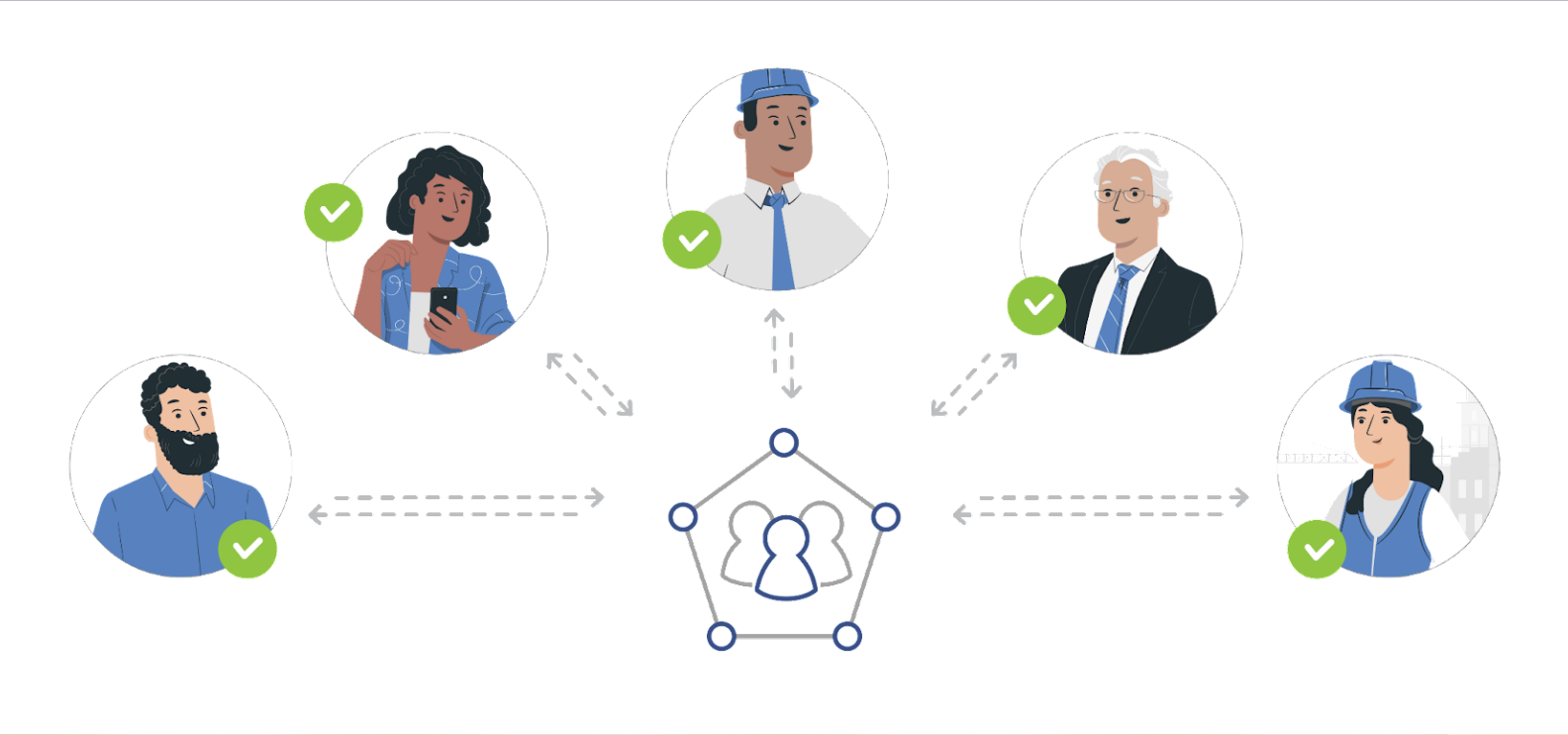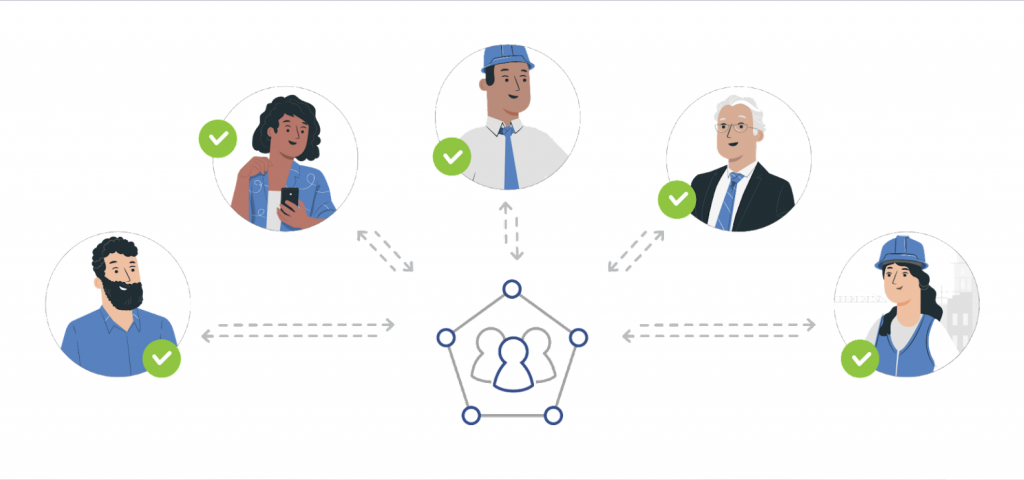 Success in this area is possible by creating a digital workplace community for frontline and deskbound workers alike. This is best achieved using an Employee SuperApp, so frontline workers can easily access company-wide information via mobile devices. Within this hub, frontline workers have equal access to the same news, information, and resources as their office counterparts. They can conveniently join conversations, ask questions, and share their unique knowledge with colleagues in different departments and locations. With a mobile means of wide-reach communication, the feeling of community will rise, as will frontline employee retention.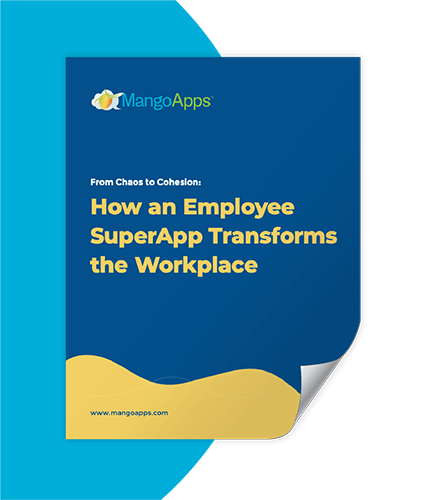 Webinar – Building a Workplace Community to Boost Frontline Employee Retention
Want to learn more about building an engaging community for frontline workers?
Check out this webinar in which one of our team members illustrates how to achieve a workplace community and the benefits of boosting frontline engagement.

In this webinar, you'll learn:
What tools you need to create an engaging workplace community
How to kickstart your workplace community
The effects of a strong workplace community
We've also created the below checklist to serve as a point of reference as you evaluate your workplace community intiatives. Do you have all the ingredients that make for a strong community?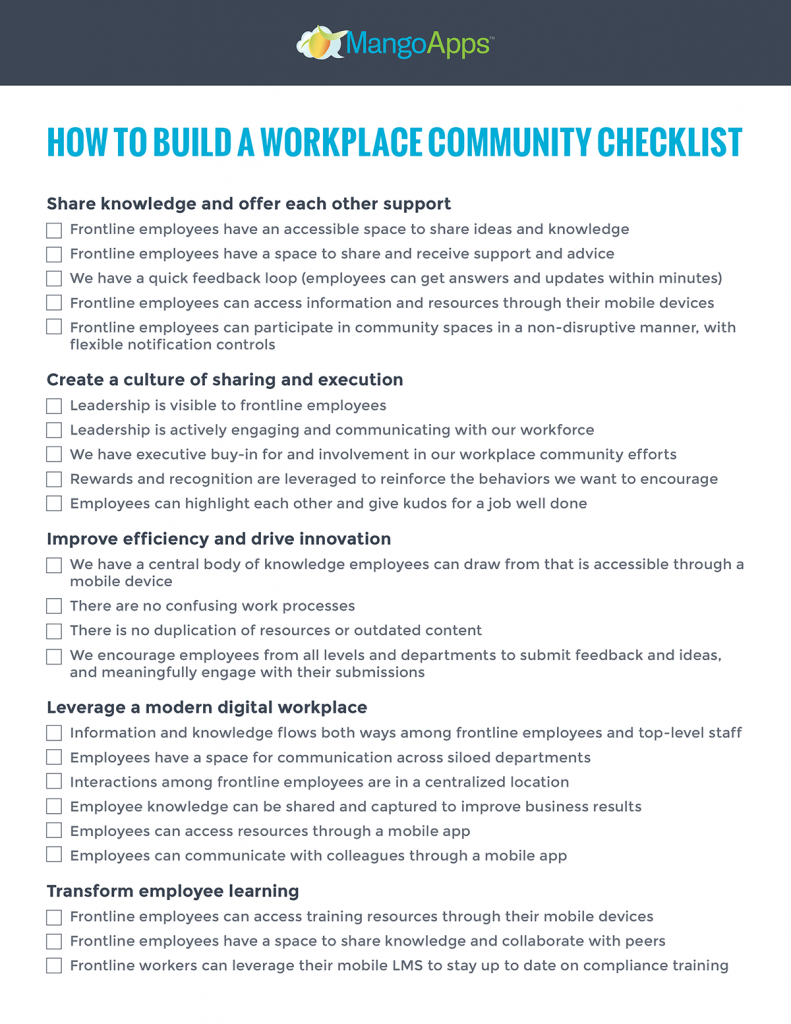 For some examples of how to do this well, you can also read our customer stories from the YMCA and CIVICUS. For more information, see our webinar on what frontline employees actually want, our primer on what an Employe SuperApp is and does, and our guide to frontline employee communication.