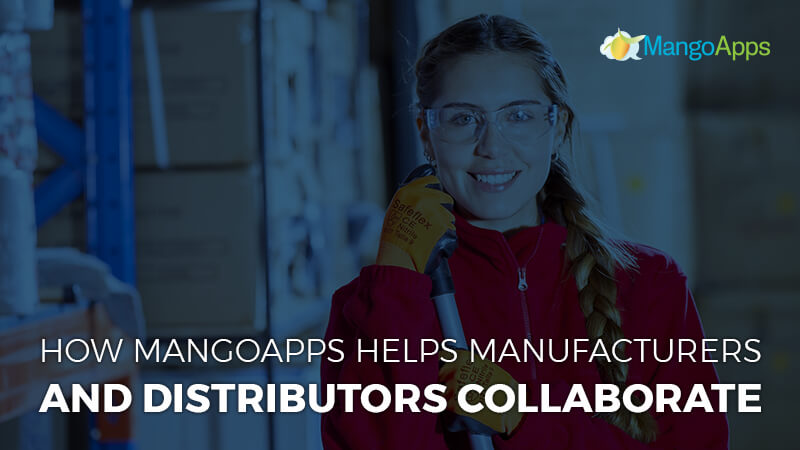 There are a variety of ways manufacturers or suppliers partner with distributors. From joint customer sales calls to product literature and promotions, these efforts help both the vendors and the distributor increase relationships with existing customers and earn business from new ones. Distributors aren't really employees or customers, but they are more like your business partners and the face of your company.
However, many manufacturers are having trouble collaborating with their distribution companies. Distributors also often have extremely demanding requirements, much like customers do. If suppliers don't meet their needs, the relationship will falter. A collaboration platform that increases engagement, reduces reply time and improves communication is now more important than ever.
Working In Sync
Team collaboration starts with the distributors and manufacturer's willingness to plan together and look for markets to grow. Close collaboration can lead to valuable insights both organizations can capitalize on. The best distributor & manufacturer collaborations are characterized by frequent communications from manufacturers about code changes, new products, market issues, product photos, and accurate product attributes. In return, an effective distributor will keep the manufacturer's sales rep in the loop on product feedback, local market trends, targeted accounts, and special customer needs.
In a collaborative relationship, the manufacturer and distributors share strategic objectives. They adopt an inclusive approach toward each other, exchanging knowledge freely. And because they share mutual goals, they are highly motivated to help each other.
Maintaining A Competitive Advantage
Collaboration is essential for both parties to maintain a competitive advantage in their respective industries. The trick is to ensure that collaboration happens correctly. MangoApps team collaboration software and social intranet platform eliminates the barriers of collaboration,  making it easy to collaborate with your suppliers, distributors, manufacturers, or any other external parties. Effective collaboration helps organizations:
Encourage better relationships and help position brands.
Understand each other's needs.
Establish clear expectations
Easily share best practices.
Learn about products well in advance
Create a two-way competitive advantage through shared information and improved integration of business processes.
Reduce inventory levels and lead times
Share valuable ideas and goals
Develop powerful partnerships
Building and maintaining a collaboration platform may take a little extra effort, but the performance results can be well worth it.
MangoApps
MangoApps provides a modern collaboration platform that allows your organization to streamline communication. With MangoApps, you can connect your entire workforce and create a simplified digital workplace experience for your frontline employees.
To learn more about how MangoApps can assist your manufacturing organization, schedule a personalized demo today.