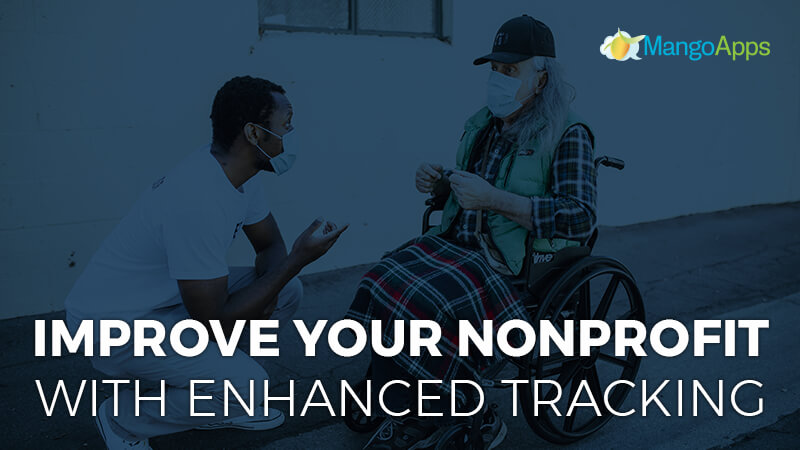 Lack of funding coupled with a high turnover rate can make operating extremely difficult without developing a proper nonprofit tracking system. Take the time to implement organizational tracking to improve your nonprofit in the long run. In this article we discuss how you can reduce employee turnover, improve decision-making, and promote collaboration by tracking effectively.
KPIs
The most effective way to run an organization with limited funding is to find a tangible way to measure your company's outcomes. Key Performance Indicators (KPIs) clearly display how productive an organization is in reaching its key business goals. With KPIs, nonprofit companies will be able to calculate their performance levels to successfully adjust their business strategies.
Tracking KPIs help in the long run when making business decisions or seeking funding. To make this as simple as possible, use a digital spreadsheet that can be shared with those involved for collaboration purposes.
Company victories
It is crucial to keep track of company successes. These successes can then be shared to improve worker morale. This will also keep your workers informed of recent events, making them feel included.
Rather than using hard-to-track physical methods for this, try recording these important events and keeping them in a virtual library or wiki. They can then be published in a company newsletter to let everyone know about the good news.
Fundraising efforts
Make note of any quantitative data regarding how well the fundraising campaigns you implemented perform. Gather enough of this data with nonprofit tracking and you will soon be able to determine which strategies are the most successful and which ones you should abandon. This way, you'll be able to prioritize your valuable time for the maximum reward.
It may seem easier to gather this information as needed. However, creating a formal space to track this- such as a collaborative spreadsheet- will benefit your nonprofit in the future. Think about how much time people waste trying to find specific statistics when they do not know where they are.
Donations received
Organize and collect all information regarding fundings for your not-for-profit in order to make informed budgeting decisions. Keeping track of donations and grants given to you will give you insight into your finances in order to stay away from debt. Maintaining knowledge of where your funding came from also helps maintain strong relationships with donors.
Relying on word of mouth for tracking donations is a risky move since there is a high chance of error. Instead, try an interactive spreadsheet that keeps all of this information in one organized space. Spreadsheets also give you the ability to add automations, which can be used to inform workers of tracker updates. This makes it simple to create personable relationships and remain in contact with donors.
Donor background information
Making note of all donation-specific information you deem crucial will only benefit you later. Knowing insights like when individuals like to donate will help you effectively plan to receive revenue throughout the year. With so many different types of donors, it can be difficult to keep track of everyone and stay in touch with them. See how effective document management makes this easy and improves donor retention.
Going back and forth between donors and your organization countless times to retrieve and organize information is exhausting. A faster way is to create a customized form that transfers information to a spreadsheet. Try sending out an interactive form for donors to input their information into. This can then be automatically transferred into a compiled spreadsheet.
Operational workflow
An efficient workflow within your not-for-profit organization is essential managing and completing tasks rapidly throughout all departments of the company. An automated system ensures that the operations of your business run seamlessly. Everyone would be able to quickly move from one task to another without the buffer of usual work transitions.
Using a task-based spreadsheet in your nonprofit tracking system that displays to everyone the progress of each assignment is crucial to keeping all staff and volunteers on the same page. This will also boost productivity and minimize any room for potential error or confusion.
Budget information
One of the most important pieces of information to maintain a record of for nonprofits is how much money is available. With the amount of funds constantly changing, keeping a budget plan up to date is crucial to your company's success. Update those who need to know about finance and budget changes by creating an interactive spreadsheet to enable effective collaboration.
Write up a budget on a tracker and automate a spreadsheet whenever there is a change. By displaying this document to targeted people, those individuals can stay aware of the budget to make more informed decisions on spending and funding actions.
Easy nonprofit tracking with MangoApps
While staying on top of this information is incredibly important, keeping track of all of it can be extremely time-consuming. Reduce or eliminate this tedious work by investing in a business process management system that can automate this for your organization. Maintaining a comprehensive record and automating it will allow you to put more money and time towards your cause.
If you would like to learn more about how MangoApps can assist your nonprofit organization, check out the link below!