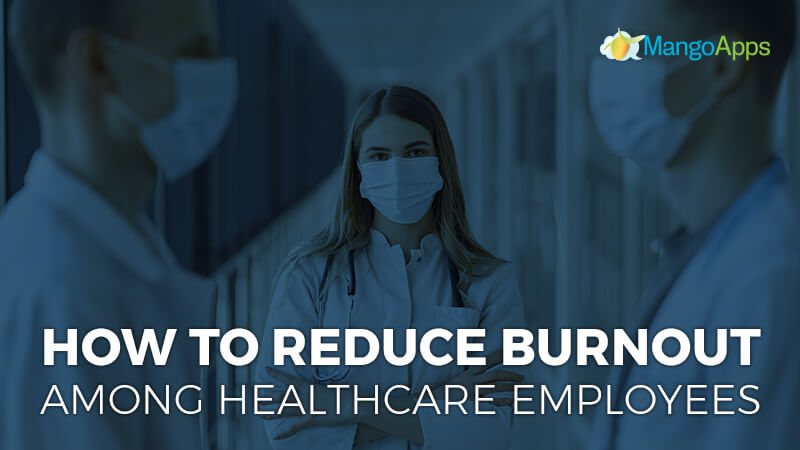 September 9, 2021 – Employee satisfaction/happiness has represented a massive issue among healthcare organizations in recent history. With 70% of nurses reporting that they feel burned out, it has never been more critical than ever to keep your healthcare professionals engaged.
It is difficult for your healthcare workers to adequately care for patients when they are not in the right headspace. When unmotivated, they are less attentive, less engaged, and unhappy with their work environment. This type of thinking often results in high replacement costs and a negative work culture.
Thankfully there are many proactive steps your healthcare organization can take to begin preventing burnout among your healthcare professionals. In this article, we go over a few of these steps, and reveal the path forward for your healthcare organization.
#1 Provide spaces for connection
In such an emotionally demanding industry, it's essential to give hardworking employees a break. When people are constantly on their feet and busy caring for others, it's difficult to take a few minutes and catch your breath. With long hours, and stressful shifts, workers typically gravitate towards a feeling of self-isolation and become distanced from their work environment.
This feeling of isolation can be prevented by encouraging staff to share their thoughts and advice with each other. Virtual support groups for different departments and locations work great for this, especially for medical centers where there is very little downtime to decompress after dealing with difficult situations.
#2 Show appreciation
It's easy to get burned out when you feel that the work you do doesn't matter. Show your healthcare professionals that what they're doing is important and appreciated by implementing a recognition initiative. This can be as simple as giving workers the ability to send each other virtual awards. This will ensure that your employees don't feel as if their hard work helping patients is going unnoticed.
#3 Celebrate the good news
Another great way of eliminating healthcare burnout is by reminding your workers of the good events that happen. Only hearing about negativity creates an uninviting culture and atmosphere. Prevent this by making space for positive news, such as in a section of your company newsletter.
This can be work-related. For example, did somebody save a patient's life or did your staff come together to help someone out? It can even be for celebrations outside of work, such as of an employee completing a marathon or getting married.
#4 Send routine wellness checks
A monthly check-in shows employees that their thoughts and feelings matter. This is essential in making them feel welcomed in the place they work at. For clinics that are especially stressful, sending a survey every week to hear feedback can be the difference between workers feeling isolated versus feeling valued.
#5 Listen to your employees
Once you know how your employees are doing, you can decide the best way to help them. Use the feedback gathered from your wellness check-ups to take action to prevent healthcare burnout in your clinic.
For instance, after hearing that your employee is extremely tired after their 60 hour work week, you could give them the option to reduce their hours for the upcoming week. Alternatively, you could choose to assign them to less stressful tasks to build up their resilience again.
Listening to your employees by taking turns this way makes them feel listened to and cared for. Combine your scheduling and feedback software together on one platform to make this simple to implement.
MangoApps
MangoApps is an all-in-one hub that makes it easy to implement all of these burnout-reducing strategies, plus much more. With a modular approach and affordable pricing, MangoApps gives you an easy way to meet your healthcare professionals where they are, with a unified employee experience.
We designed our infrastructure using public cloud partners including Amazon Web Services (AWS), incorporating principles of operational excellence, security, reliability, performance efficiency, and cost optimization.
Interested in learning more about how MangoApps can help your healthcare organization? Schedule a personalized demo, or try a free trial today!