Many intranet vendors claim to be HIPAA-compliant but lack the hard evidence to back it up. Here's how to implement a secure and private healthcare intranet.
The healthcare sector is undergoing a rapid transformation. New technologies make it possible for every employee to access the information they need, when and where they need it. Previously, healthcare workers primarily operated in isolation, resulting in a significant gap between management and frontline staff. Fortunately, thanks to digital technology, things are changing, resulting in enormous improvements in patient care and employee experience.
Digital connectivity is one of the main drivers of this transformation. Today's leading health systems leverages a sophisticated ecosystem of software and devices. Technologies like EMR systems and digital workplace platforms simplify patient management and provide timely access to critical information. Although the intranet is nothing new, today's modern intranet platforms have made great strides to close the gap between admins and frontline staff.
The regulatory challenges facing healthcare
Despite this sea change, challenges remain, mainly for security and privacy. Healthcare is one of the most frequently targeted sectors by cyberattacks. In the past year alone, ransomware hits have affected two-thirds of organizations. Phishing and other malware threats are also pervasive, with patient health information (PHI) being among the top targets.

The compliance landscape in healthcare is constantly evolving to better prepare for new and emerging threats. While every healthcare leader knows the importance of HIPAA compliance, meeting its requirements can be challenging. After all, HIPAA legislation first passed in 1996, when the technology environment looked very different from today.
Since it's over 26 years old, HIPAA provides little instruction on how healthcare providers should safeguard patient information today. To tackle this issue, the HITECH Act was published in 2009 as an adjunct to HIPAA. This needed update aimed to clarify the essential requirements, such as data breach reporting and accountability for electronic health records.
However, there is still a great deal of ambiguity when it comes to applying these rules to technology vendors.
What makes an intranet vendor HIPAA-compliant?
The HIPAA Privacy Rule outlines permitted uses and disclosures of PHI but doesn't clarify the technical measures required for compliance. As such, although software vendors targeting the healthcare sector claim to be compliant, they don't necessarily meet every health system's rigorous standards. HIPAA states 'reasonable safeguards' across administrative, technical, and physical domains, but there are many ways to apply those safeguards. In other words, they're open to a multitude of different interpretations.
Determining whether an intranet vendor is compliant with HIPAA requires a thorough knowledge of their security mechanisms, responsibilities, and policies. Compliance is much harder to verify for custom-built software, which IT teams must thoroughly test for potential security vulnerabilities. Pre-built solutions might claim HIPAA compliance, but the responsibility to verify these claims ultimately falls to the customer.
What to look for in a vendor
It's vital that CIOs thoroughly assess any vendor's security and privacy controls across the following domains:
Security management processes and policies
Information access management
Auditing, integrity, and availability controls
Encryption of data at rest or in transit
Account, application, system, and device-level security
Modern intranets usually reside in the cloud to provide enhanced scalability, accessibility, and disaster recovery. However, no cloud-enabled healthcare intranet should reside on a regular public-cloud infrastructure. It should be an entirely closed system protected by multiple layers of security. Necessary layers include role-based access controls, zero-trust architecture, logically isolated data storage assets, encryption, and multifactor authentication.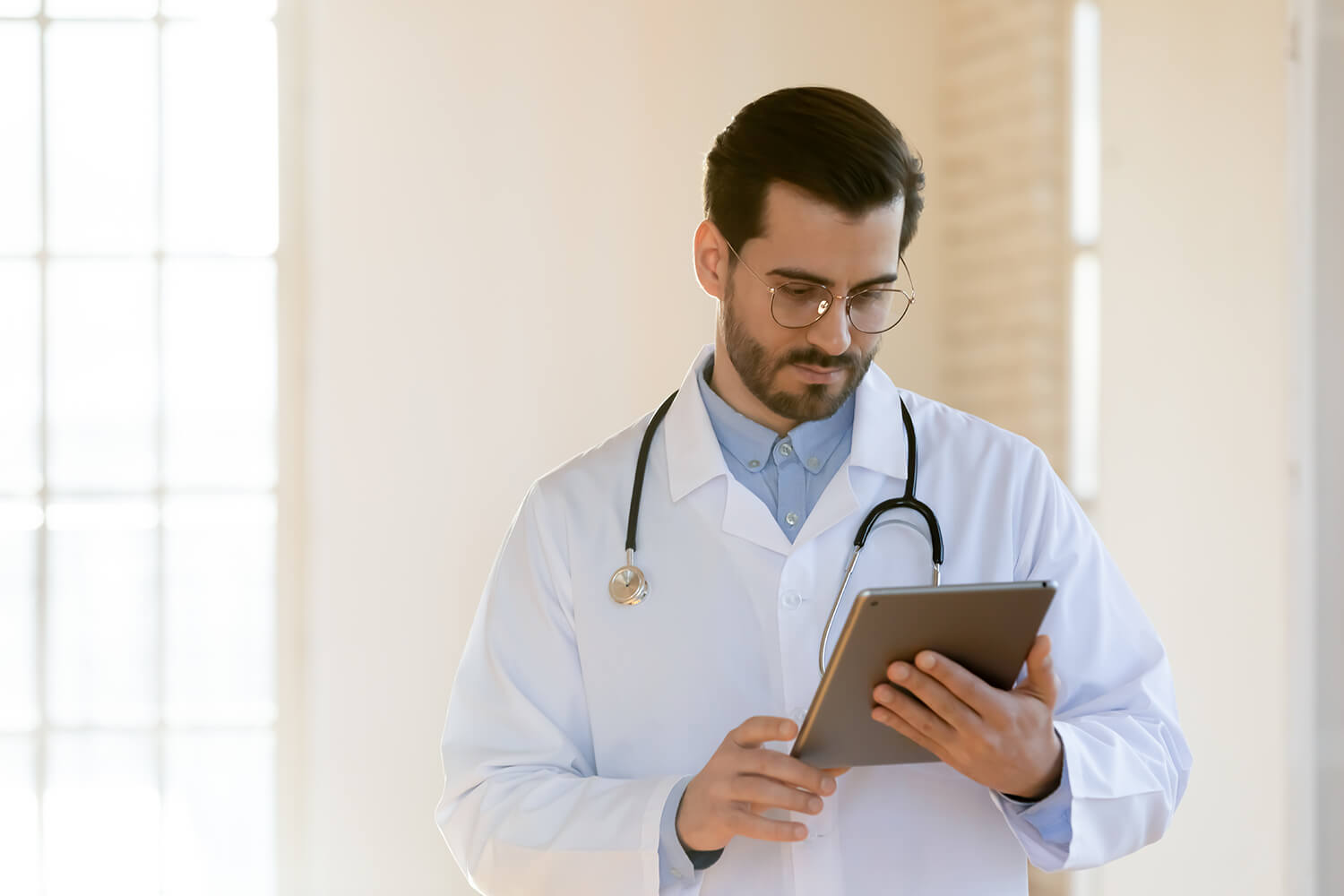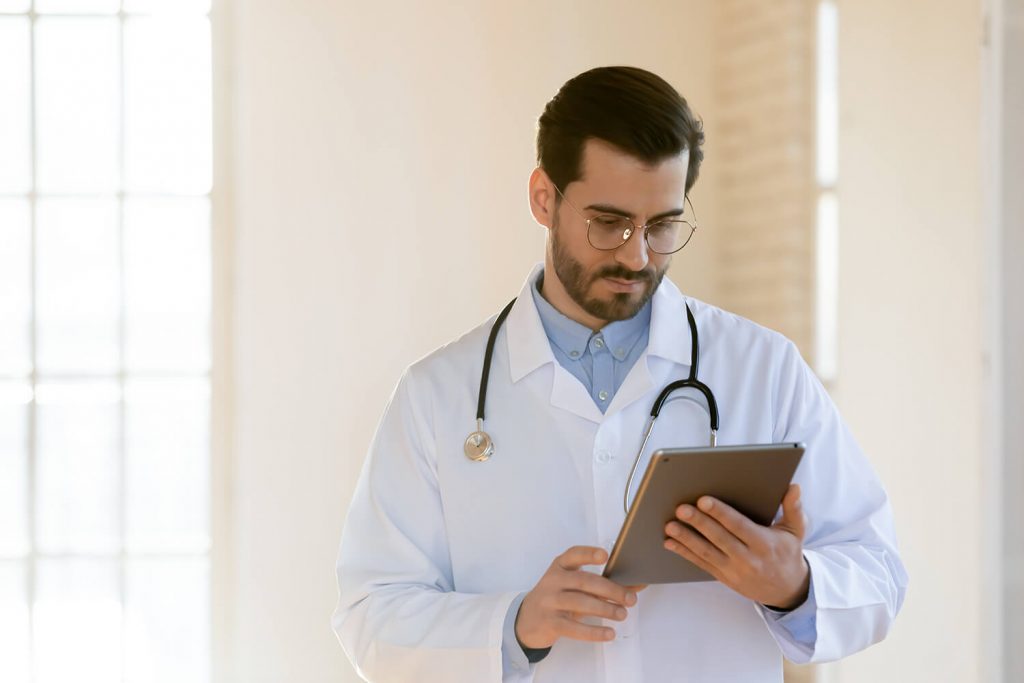 Assessing HIPAA-compliant vendors requires looking beyond their claims and asking pointed questions during intranet demo conversations. Vendors should be prepared to back up their claims with industry-standard certifications, recent security and privacy audits, and comprehensive reporting. Lacking in any of these areas is a major red flag.
The Health Information Trust Alliance Common Security Framework, or HITRUST CSF, is one of the most rigorous security certifications that vendors can achieve. HITRUST was specifically designed for the healthcare sector and has been broadly adopted in other industries. It combines several assessments and standards into a single, unified frameworks into one. As such, if an intranet vendor is HITRUST-certified, they not only meet HIPAA's standards but verifiably exceed them.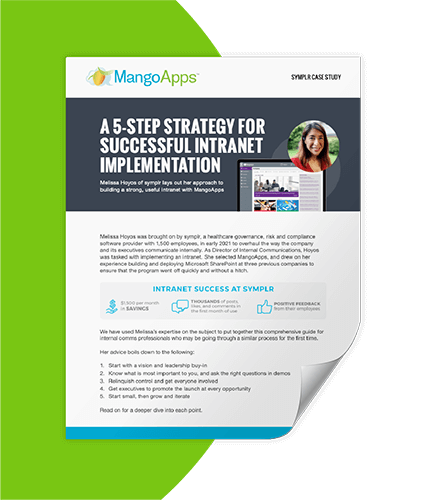 5 Steps To A Successful Intranet Launch
Our customer symplr lays out the strategy behind their successful intranet launch
Understanding the risks of non-compliance
Your organization is only as secure as its supply chain, including all external resources like cloud software. Although SaaS vendors typically use a shared responsibility model, it still falls to the customer to verify their claims.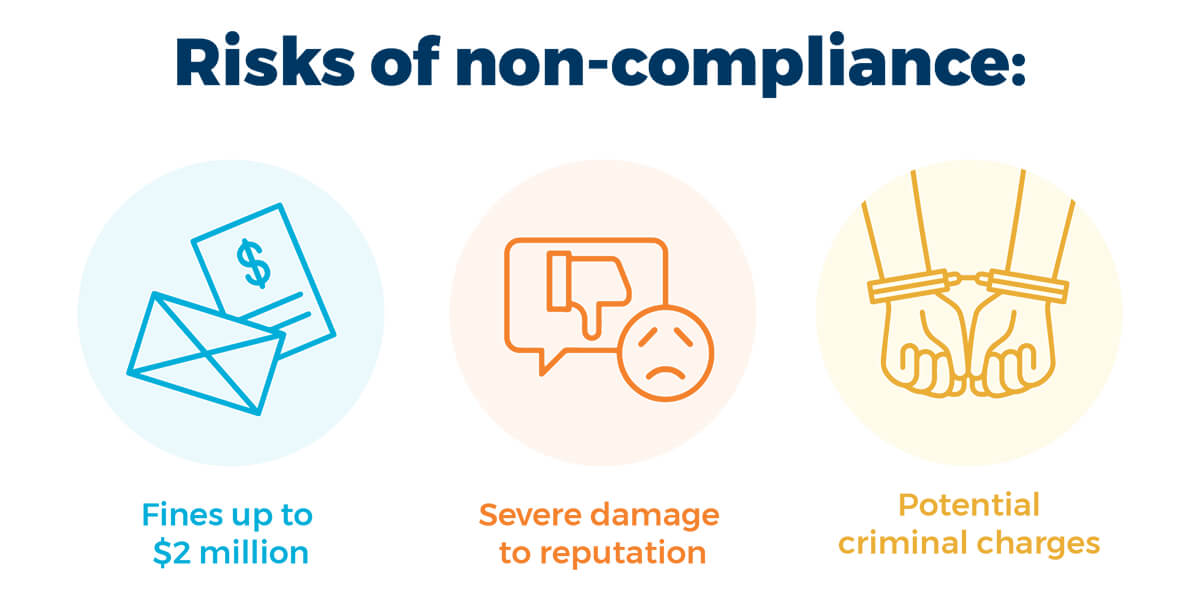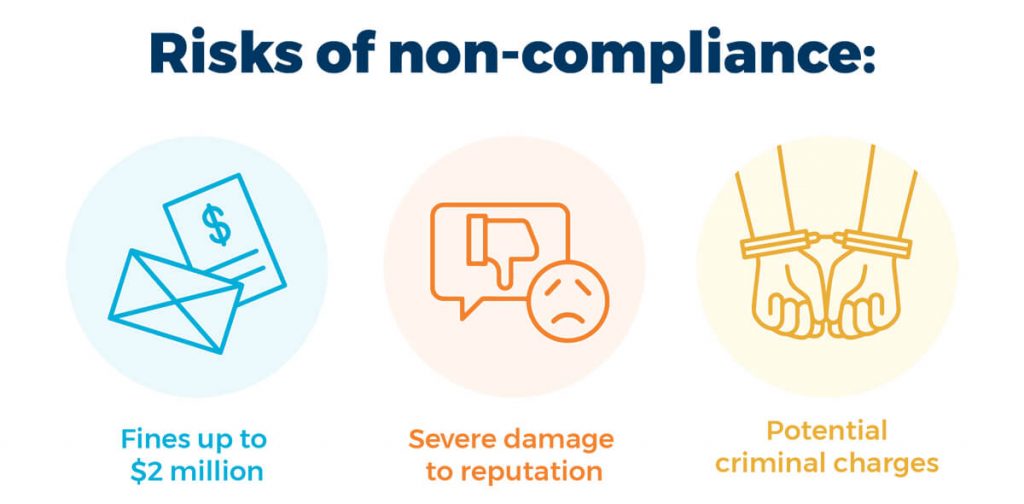 The risks of non-compliance are substantial, including penalties of fines of over $50,000 per violation. On top of that is the risk of severe reputational damage, which is harder to quantify. HIPAA classifies violations across four tiers, with the first tier being the least severe. The first tier covers accidental information disclosure in cases where the offender has taken reasonable care to prevent the incident. The fourth and highest tier includes cases of willful neglect with no attempts at correction within 30 days of discovery. The maximum penalty for a tier-four violation can reach almost $2 million. The worst-case scenarios can also result in criminal charges.
The privacy advantage of implementing a HIPAA-compliant intranet
Implementing a HIPAA-compliant intranet can dramatically improve your security posture while leveling up your employee experience and patient outcomes. To delve into this topic, we'll compare a modern and compliant intranet to older solutions.
In a traditional health system environment, clinical employees did not have an easy line of communication with management. As a result, there was low alignment between departments and little confidence in leadership. Frontline employees simply lacked the context to understand the bigger picture.
They also had a difficult time accessing job-critical information like company policies and patient records. Getting answers to policy questions required clinicians to rifle through piles of binders. These varied wildly from unit to unit, and it was never easy to tell whether the information was up to date. Even today, many large hospitals disseminate information this way. This increases the risk of medical error, the third leading cause of death in the US.
With clinicians always on the move and operating in high-stress situations, it's difficult to keep everyone on the same page. Employees work long shifts at odd hours and are often overburdened due to staff shortages, adding mental strain. These conditions make it more likely for people to burn out or make medical errors that affect their patients.
How a modern intranet helps
A fully mobile-enabled and HIPAA-compliant platform with a modern intranet feature set helps mitigate these risks. When every employee has instant access to job-critical information on mobile, everyone is set up for success. This constant access simplifies internal communications and helps close the gap between management and frontline staff. Furthermore, logging and auditing are easier, allowing you to create a culture of accountability and transparency.
These benefits ease the burden on your employees, increase engagement, and improve productivity. More importantly, more engaged and productive employees deliver better service to your customers. For healthcare providers, that means providing a higher standard of patient care.
For further reading, see our intranet best practices or read customer stories from TeamHealth and OU Health.
MangoApps is a unified employee experience platform providing the tools you need to create a centralized communications hub for your workforce. Schedule a demo today to see how it works.