Effective internal communication is integral when it comes to your organization running smoothly. It's crucial that everyone in your company is well-informed and stays updated about the latest developments, upcoming events, and company announcements. This not only ensures employees reach their full potential but also creates a sense of community and belonging. However, traditional forms of communication such as emails, blogs, and newsletters rarely ever reach every member of staff. Thus, leaving many employees unaware and disengaged. MangoApps' Posts are the key to improving internal communications and keeping both office staff and frontline employees engaged and in the know. With a robust set of features including segmented communications settings, newsletter templates, and scheduling options, improving internal communications is a breeze. Read on to learn how to improve internal communications with MangoApps' Posts!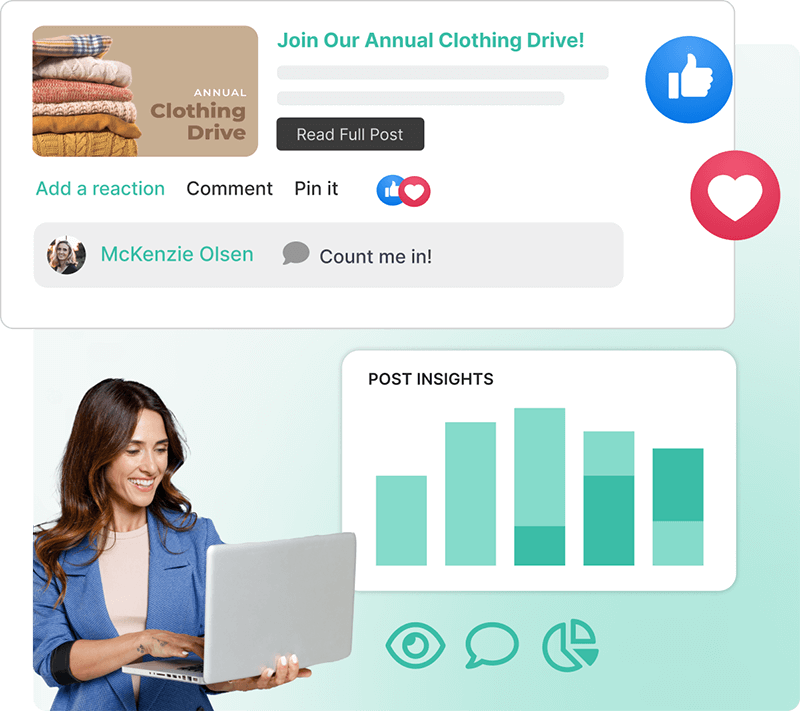 Challenges of Traditional Internal Communication Methods
Traditional modes of communication, such as email, don't aid in improving internal communications, rather hindering effective communication in various ways. Frontline staff in retail, manufacturing, and healthcare are usually not provided with a company email address, making communication challenging. Even if they do have an email address, it might not fit their needs, wasting their time and resources. Communication teams also face challenges in engaging their employees. Traditional methods do not provide any insight into the message's effectiveness. So, internal comms leads are never sure if their content is being consumed. The segmentation of messaging is also a hassle, as it requires meticulous efforts to maintain mailing lists for personalized messages. Additionally, time-sensitive messages need manual drafting and designing, leading to inefficient communication.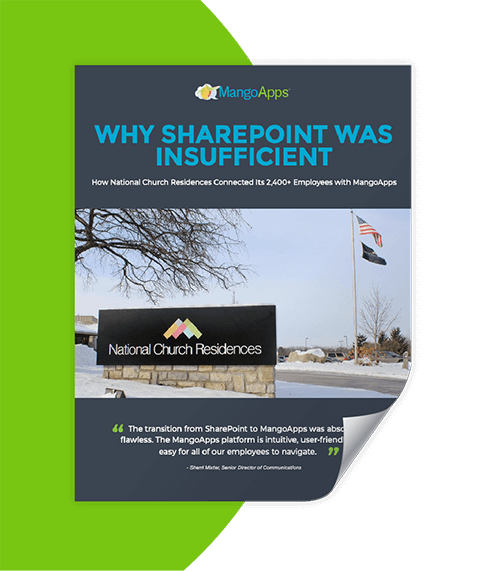 Why National Church Residences Ditched Sharepoint
Learn how National Church Residences uses MangoApps to:
Improve top-down communications by replacing MailChimp & SharePoint
Create engaging spaces for collaboration
Centralize resources, tool, and information
Features For Improving Internal Communications
Posts allow companies to create and share story-driven, visually appealing, and engaging content with ease. With the ability to target every member of your team, from frontline employees to desk-bound staff, Posts provide your organization with valuable performance analytics to measure your messages' effectiveness. They can also be created, scheduled, viewed, or listened to from any device. This makes it a convenient communication channel that your staff can access at any time, from any location.
Out-of-the-box Post and newsletter templates allow you to easily create consistent, beautiful content that fits your company's brand and voice. With Post's user-friendly block-based editor, Posts can be customized with engaging content such as videos, photos, and audio recordings. And, the Sentiment Analysis feature helps to ensure a consistent tone throughout your content. Posts provide all the tools you need, such as drafting, reviewing, scheduling, publishing, and archiving, to create compelling company communications from one, central location, eliminating the need for multiple newsletter platforms or email lists and improving internal communications.
Reach Every Employee with Targeted, Interactive Communications
Posts can be shared with user segments, specific teams, departments, and more, to ensure news and updates reach relevant employees without overwhelming others with insignificant information. Tagging Posts as "must-read" or "acknowledgment required" ensures the delivery of critical content in emergency or time-sensitive situations. Posts also foster community and camaraderie with social-media style features such as reactions, GIFs, and comments, creating brand ambassadors and engaging employees while improving internal communications.
MangoApps' Posts give users various ways to consume content, so they can stay updated and in the know in ways that work best for them, ensuring inclusiveness and accessibility. The Podcast feature turns Post text into speech, allowing employees to listen to content rather than read it. Users can use the instant language translation feature to read posts in their preferred language as well, giving all employees a fair chance to comprehend important news and updates. And finally, video captioning allows hearing-impaired users to digest video content without missing any important information.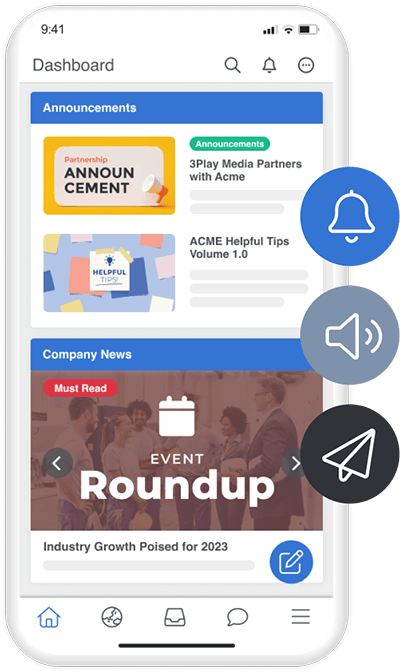 The Transformative Power of Posts
Posts provide a centralized, effective two-way communication channel that can reach every member of your team, solving the many problems traditional communication methods tend to cultivate. Its robust collection of useful features makes it the ideal solution for companies working towards improving internal communications. Posts allow you to create an archive of knowledge, foster a community of recognition, and improve company culture while keeping your entire staff informed and engaged.
Boost your company's internal communication and employee engagement with captivating Posts from MangoApps!