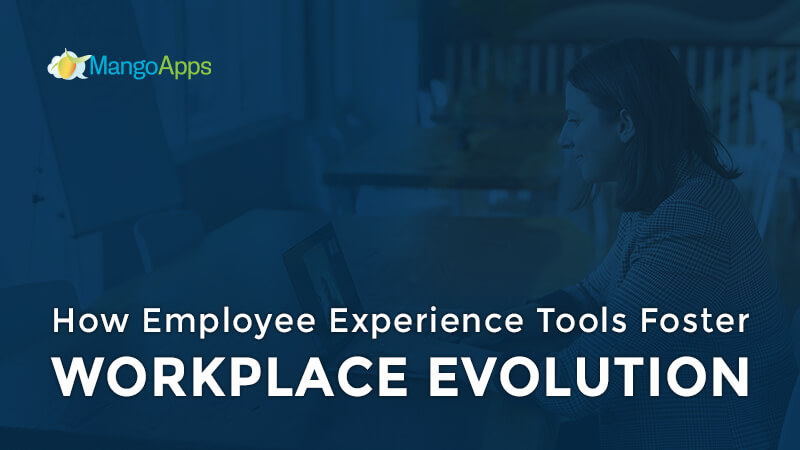 The modern work landscape is ever-changing.
Relationships between workers and their jobs, bosses, and home life have transformed immensely within the last hundred years. Compared to the harsh, backbreaking conditions of the 1920s and the postwar era's long, dull days at the office, frontline and deskbound workers' employee experiences have improved dramatically.
These improvements are thanks to workplace evolution. Rather than directing all your efforts on productivity and efficiency, workplace evolution refers to the consideration of how the wants and needs of your employees can help your company reach its goals.
In this article, you'll learn how providing essential employee experience tools will cultivate the natural evolution of your workplace.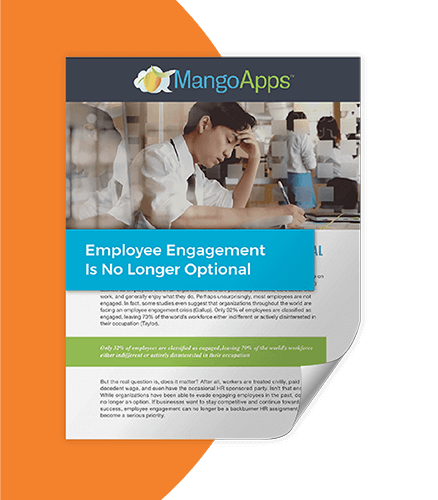 Employee Engagement is No Longer Optional
Actively disengaged employees are estimated to cost organizations throughout the United States between $483 billion and $605 billion every year.
Download our whitepaper to learn more about how employee engagement is no longer optional.
What is workplace evolution?
Workplace evolution refers to the progress your organization has made regarding technology, environment, employee satisfaction, and employee well-being.
Technology: These days, companies use technology to encourage communication and collaboration. Before social media blew up, it was common for organizations to limit employees' online access by monitoring Internet searches and blocking certain websites. But, since smartphones have become the norm, companies have embraced social media-style communications. It's now known that technology can be used to create convenient communication processes and connect dispersed employees.
Environment: With remote work increasingly common, creating an engaging work environment is more crucial than ever. While it was once typical to commute to your office, stay seated from 9 am to 5 pm (or later), and face rush hour traffic in the evening, it's no longer the rule. Companies have evolved to offer remote, hybrid, and in-office positions and schedules. By providing a variety of work environments and utilizing online tools for communication, organizations can secure talent from a wider pool and assign their office spaces to the sole purpose of collaboration.
Employee Satisfaction: Retaining employees is now a significant point of regard for companies. Employee satisfaction boils down to people wanting to stay at their current job in exchange for growth and development opportunities. Many factors can determine employee satisfaction – it's up to your organization to get to know your employees and understand their wants and needs within the company.
Employee Well-Being: Great strides have been made regarding employee well-being. While employees were once expected to spend late nights at the office working overtime, ensuring a healthy work/life balance plays a considerable role in the modern workplace. While tech advancements provide opportunities for greater efficiency and allow employees to be constantly "on," it's vital to find the harmony between that and one's personal time.
Consistent improvements in these areas ensure a successful, thriving workplace as it endures into the future. Offering employee experience tools will aid significantly in workplace advancements.


How is a modern workplace different than that of the past?
Once upon a time, careers and professional growth were not the main focus of having a job. For both employees and their employers, jobs were just a means to an end. From the 1920s to around 1950, the job sphere focused on utility, offering employees only the bare minimum to get the job done. At this time, work was just work.
By the late 1950s, technological advancements allowed companies to see the bigger picture, so they started looking for ways to enhance productivity. Efficiency was now employers' primary focus. They began growing their organizations while trying to get more work from their employees. At this time, employee well-being was not seen as a responsibility for employers. Nor was it necessarily tied to one's job – connecting the two had not come to a realization.
After another 30 years of productivity-focused working environments, companies started seeing the value in retaining talent and employee engagement. Employers now understood that those who have positive feelings about their work environments are more effective employees. With this knowledge, employers of the '80s and '90s began offering incentives to win the competitive side of hiring in hopes of recruiting top talent. At this time, enticing perks such as in-office daycare, "bring your pet to work day," free lunches, and more gained popularity. This time period brought employee engagement to the forefront.
That brings us to today, where employee experience is at the center of workplace culture. While employee engagement comprises short-term perks and initiatives, employee experience refers to an employee's entire lifecycle at an organization. It is how employees perceive their time with a company – how they interpret their workplace interactions and the context of those interactions – from recruitment to offboarding.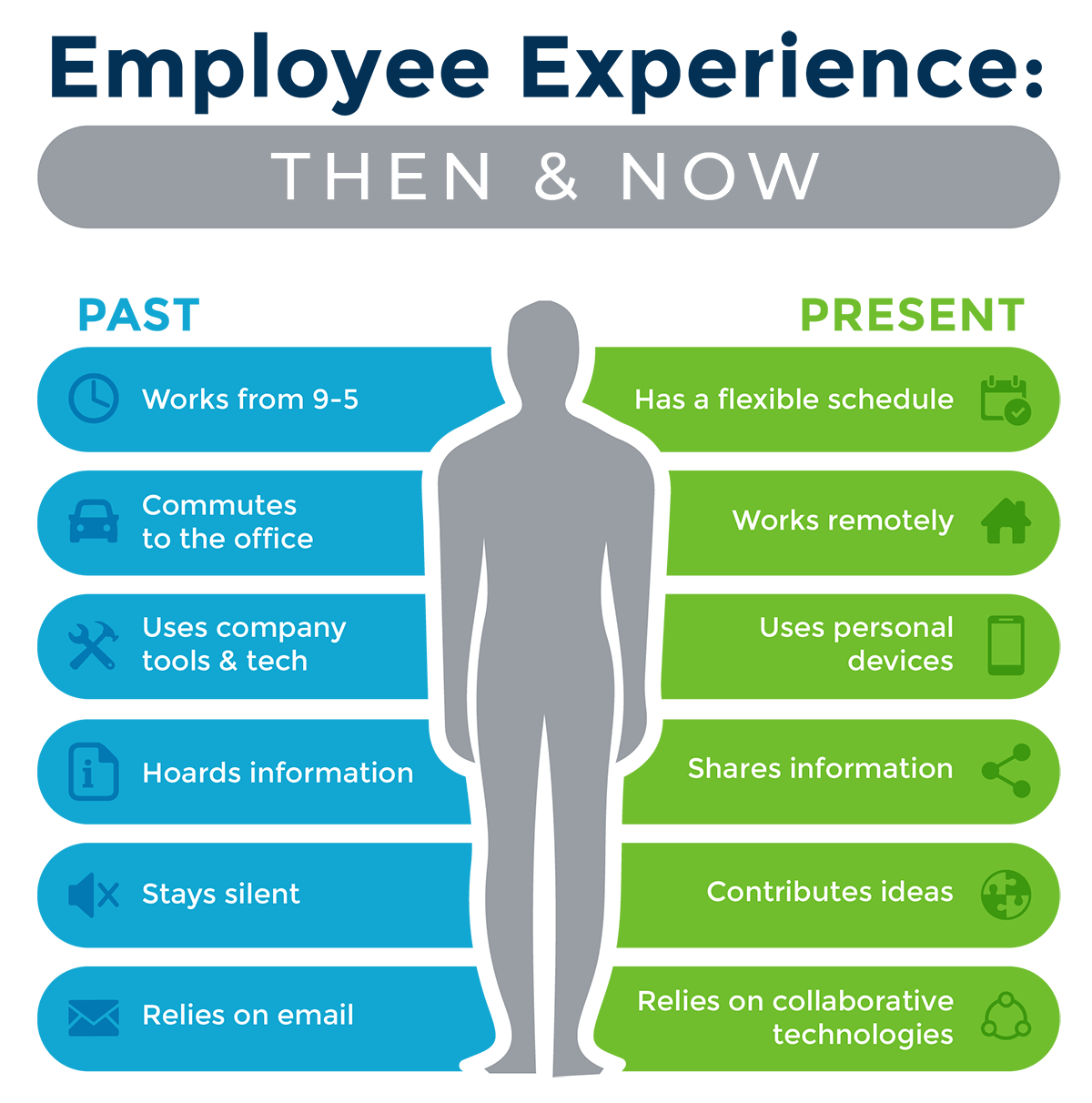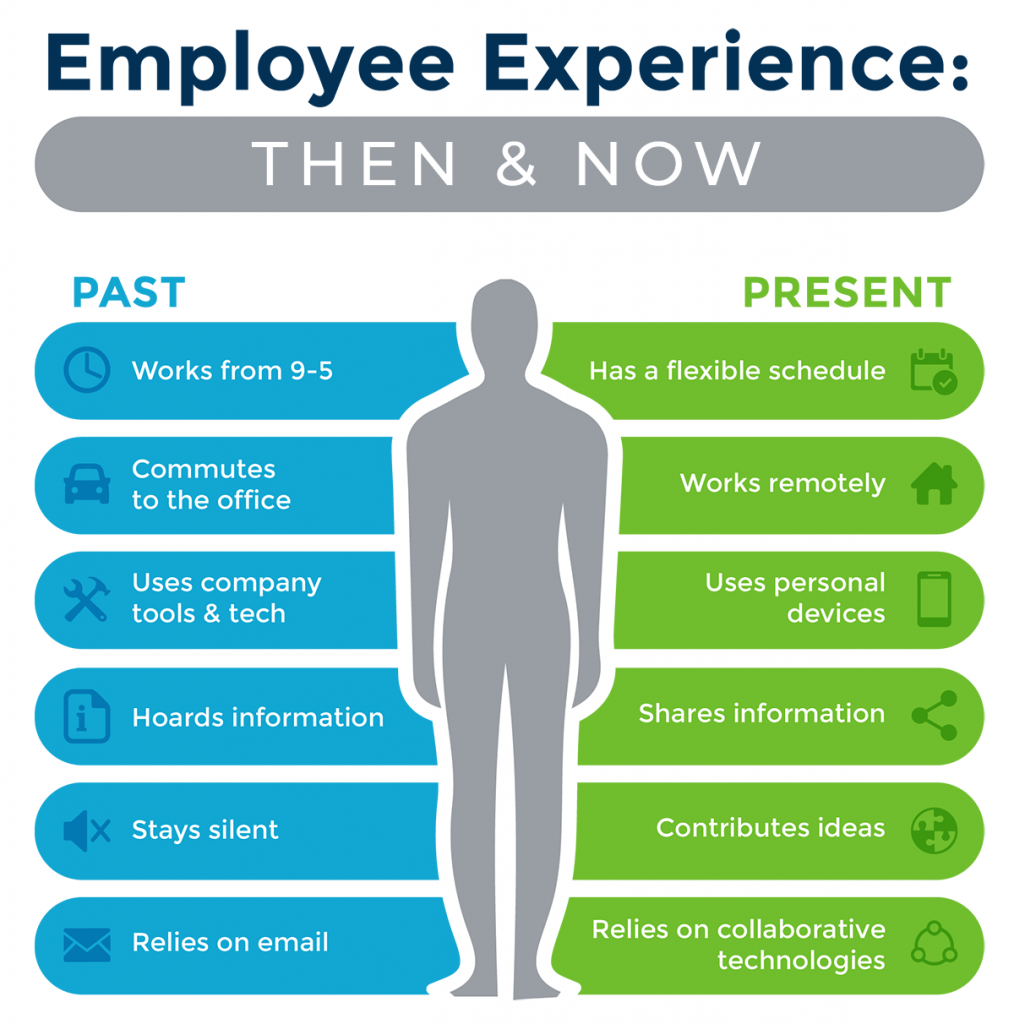 Benefits of employee experience
Why is employee experience so important? Firstly, it increases employee engagement. When employees are happy at their jobs, they're more likely to be self-sufficient and problem-solve. 
It also reduces turnover – employees with good job experiences are less likely to leave for a different company. Positive employee experiences also give your company a glowing reputation. This helps with recruitment and referrals come time to hire.
Lastly, a positive employee experience garners a positive customer experience. Miserable employees will not be eager to deliver exceptional customer support – employees who feel valued, supported, and invested in your company will.
By offering tools that improve employee experience, your organization will be ripe with engaged employees who are excited and happy to be productive.
The elements of employee experience
Employee experience spans a person's entire journey with a company and includes every detail of their work day. The main elements of the employee experience are:
Recruitment: An employee's first impression of your company occurs at the recruitment stage.
Onboarding: A smooth onboarding process ensures a positive experience early in your employee's time at your company.
Company culture: If your employees agree with your company's mission and culture, their experience will start on a good note.
Procedures: Implementing procedures that are easy to understand and align with your employees' working styles creates a gratifying atmosphere.
Technology: The quality of your company's technology significantly impacts productivity and can sway how employees feel about doing their job.
Work environment: A comfortable, efficient space is crucial for employees to feel good about going to work and plays a large part in performance & productivity.
Interactions with colleagues: One of the most "make or break" aspects of an employee experience is how well they get along with their coworkers.
Offboarding: No matter the reason for leaving, creating a pleasant offboarding process is essential for the overall employee experience.


Building a positive employee experience
While it may be subjective in the end, there are numerous ways to work towards positive employee experiences at your company. Overall, providing support and encouraging collaboration within your organization is fundamental.
For more detailed instructions, here is a top 10 list of easy to-do's to build a positive employee experience.
#1. Provide the right tools
No matter the job, employees need tools and resources to do it. Offering the right tools ensures your employees can do their jobs in the smoothest way possible. If employees have trouble getting their jobs done because they lack tools and resources, their overall work experience will be poor.
#2. Offer tech for communication
These days, communication is key. While information hoarding was once thought to give you an advantage, it's now known that knowledge sharing is more valuable to your organization and its employees. Up-to-date technology makes communication easy, fostering open conversation and collaboration.
#3. Conduct surveys:
Getting to know your employees is the best way to guarantee a positive employee experience. Regularly conduct surveys regarding employee satisfaction, company culture, and engagement. Surveys show that you value your employees' opinions. They can also guide your organization to make changes you may not have thought of on your own.
#4. Encourage idea sharing & innovation
Your employees must have a voice. Encourage them to share their ideas and give them honest consideration. No one likes to feel as though they're not being heard. When employees see their suggestions come to life, it shows they're appreciated and a valuable part of the company.
#5. Give positive feedback
When things are going well, it's easy to let them go without any acknowledgment. Inverse to that, when something does go wrong, the first thing we do is focus on the negative. Instead, make it a habit to give positive feedback in sticky situations and intermittently reassure & praise those who are consistently delivering. When there is a problem, respond with solutions rather than reprimands.


#6. Create a comfortable environment
Physical comfort at the workplace is essential. Considering the average person spends 90,000 hours of their life working, making sure your employees are comfortable is the least you can do. Provide ergonomic chairs & desks, wrist supports for keyboards & mice, and air conditioning & heating during appropriate seasons. Check in with your employees regularly and oblige to their wants and needs when possible.
#7. Organize informal meetings
Getting called into your boss's office is regularly portrayed as a punishment. Destigmatize one-on-ones by talking to your employees about their positive attributes during these meetings. Plan informal gatherings and lunches to get to know your employees personally. Establish relationships with your employees based on positive interactions rather than negative ones.
#8. Recognize work/life balance
Do not overwork your employees. They are your company's most valuable asset; if they're burnt out and exhausted from working, they can't be productive. To ensure their employee experience is positive, keep their work/life balance in mind. Offer hybrid or remote working conditions when possible and stray from requiring overtime.
#9. Ensure employees are in the know
Company news should be accessible to all employees. Keeping employees informed dwindles feelings of alienation, and a sense of community and belonging develops. When employees truly feel like they are part of an organization, their overall experience is bound to be positive.
#10. Implement a digital workspace platform
Creating a supportive, collaborative workspace may seem daunting. But, if implementing a digital workspace, it's entirely achievable. Modern intranets and digital work hubs offer various tools that aid in communication, teamwork, and engagement.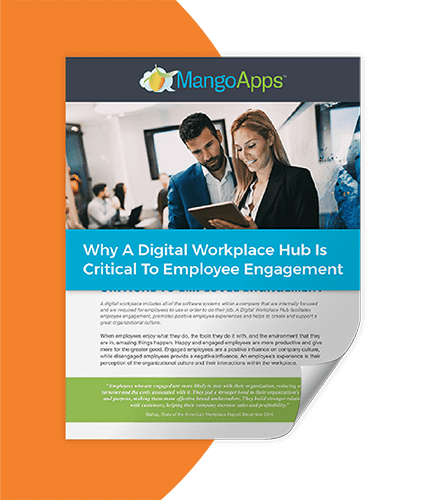 Why a Digital Work Hub is Critical for Employee Engagement
A Digital Workplace Hub facilitates employee engagement, promotes positive employee experiences, and helps to create and support a great organizational culture.

Download our whitepaper to learn how.
Employee experience apps and tools
While there are many digital workplace platforms to choose from, MangoApps offers every employee experience tool you need to foster a positive work environment.
Plus, the MangoApps platform is consistently updating and improving to coincide with the natural evolution of workplaces everywhere. Getting to know your employees, offering support, encouraging collaboration, and utilizing employee experience tools will bolster workplace evolution in your organization. To learn more about offering digital employee experience tools, visit the MangoApps website today.