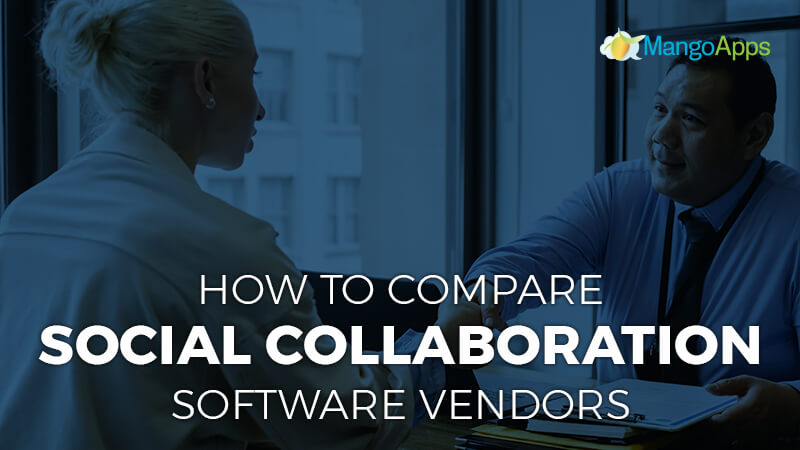 Your company's decision to harness the power of social collaboration is commendable. With numerous vendors available, the key question is: how do you pick the best social collaboration software for your needs? Drawing insights from Jacob Morgan, the acclaimed author of "The Collaborative Organization," there are eight essential aspects to consider when evaluating intranet vendors.
While intranet and social collaboration tools might seem indistinguishable at first, discerning differences exist among them. These distinctions encompass deployment options (like shared cloud, private cloud, and on-premise), mobile device compatibility, as well as advanced features and integrations. The ideal vendor for your organization hinges on your specific requirements and company size.
Streamline Vendor Evaluation
After pinpointing your primary concerns, utilize the comparison guides here to assist in comparing and evaluating intranet and social collaboration software vendors. This tool aids in framing your inquiries, recording each vendor's responses, and juxtaposing their services. The optimal vendor will become evident once you've compiled the details. If multiple vendors align with your needs, consider involving a team of colleagues to sample each option. Many vendors, including MangoApps, offer risk-free trial plans.
Essential Considerations in Vendor Comparisons 
Understand Vendor Offerings: Ensure clarity on what each vendor provides. While some vendors, like MangoApps and Yammer, adopt an all-inclusive pricing model, others might charge additional fees for integrations like MSFT Office, mobile access, or specialized modules such as Idea Management.
Licensing and Updates: Get a clear understanding of the licensing model. Is continuous support for future upgrades, both minor and significant, part of the package? Or will there be additional costs associated with new releases?
Customization Costs: Ascertain if any customization is part of your initial licensing fee. Some vendors might charge exorbitant hourly rates for any initial customization or integration, whereas others may not permit customizations altogether.
Embracing social collaboration tools marks a significant shift towards efficiency and productivity. Your proactive approach might just position you as an instrumental change-maker within your organization.
Why MangoApps?
At MangoApps, our goal is to simplify the selection process for you. We offer a complimentary opportunity to evaluate if our solutions align with your organizational needs. If you're interested in understanding how MangoApps can empower your business, schedule a personalized demo today.