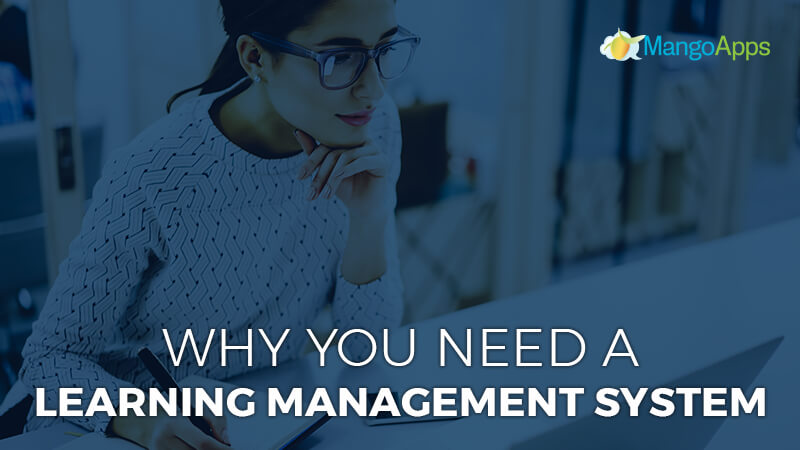 More and more among successful companies learning management systems are beginning to emerge. And while you might have heard the name or maybe even taken a course or two, LMS are still a bit of an enigma among the working world. So to cut through the clutter and clear up any confusion, we have outlined what a learning management system is and how to successfully implement one into your organization.  
What is A Learning Management System?
So, before we dive too deeply into why you want one, what exactly is an LMS anyway? Well, as the names suggest, an LMS or a learning management system, is a program companies use to create and manage learning opportunities for their employees. This is done through a series of courses or lessons covering topics of every kind. When companies implement an LMS into their organization it simplifies and improves both the overall internal teaching and learning experience.
Universal Teaching
One of the greatest benefits a learning management system has to offer is its ability to create a universal experience for all employees. With detailed learning courses built beforehand, all workers will be exposed to the same experience, making sure nothing is forgotten in training or misinterpreted by regional teachers. Every employee throughout the organization sees the same clear and straightforward content in the same way, whether you're an accountant in Portland or a Sales Rep in Connecticut.
Learn At Your Own Pace  
Once an LMS course has been created, completing it is a totally individual experience. Enrolled employees have the freedom to decide how, when, and where to take a course, letting them fit it in around their existing schedule. Self-appointed learning also gives workers the chance to cover topics at their own pace, spending more time on areas where they need extra practice on and quickly completing courses they already understand.  
Track Individual Understanding
LMS courses even allow administrators to implement comprehensive quizzes into the learning course, giving employees the chance to test their knowledge before moving on. With knowledge checks built right into the course, employees are actually learning from their lessons and retaining important information. Quiz attempts can even be accessed by leaders and administrators, letting them see how different users performed and how many attempts it took to complete the course.
Analyze Employee Progress
And for administrators, learning management systems do much more than just simplify the employee learning experience. In addition to tracking individual workers, an LMS also gives leaders all kinds of detailed analytics like average length of time to complete a course, average quiz scores and answers, and the average rating of the overall course, helping them learn more about their workers, strengthen their organization, improve productivity, and create a healthier work environment.  
Streamline Onboarding
While an LMS is useful in all kinds of corporate learning they are, of course, the most beneficial for onboarding employees. A positive onboarding experience is essential for successful workers and helps employees not only build a strong foundation but also feel connected and confident in their new organization. With a great LMS in place, the onboarding experience will be smooth sailing for everyone involved.
MangoApps LMS
At MangoApps, our state of the art Learning Management System makes creating, taking, and analyzing courses easy and enjoyable. We know that for both employers and employees access to the right information is essential to a successful work experience. That's why we're here to help companies every step of the way no matter the industry or size.
To learn more about MangoApps, contact us or schedule a personalized demo today.