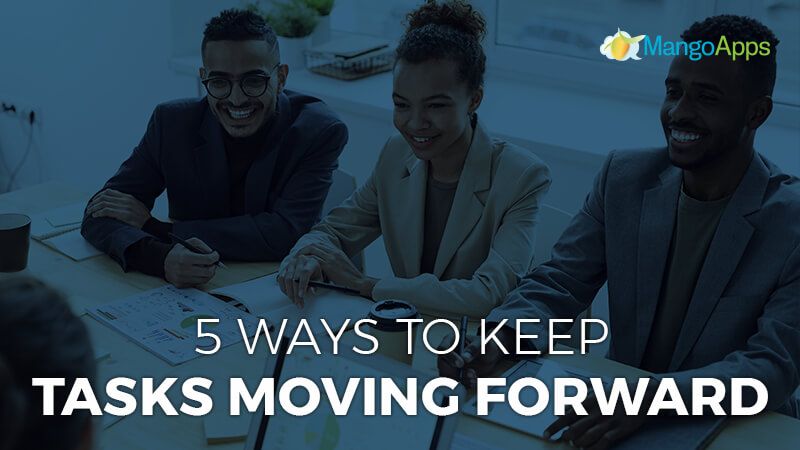 Streamlining tasks is the best way to keep tasks moving forward and progressing on a day to day basis.  Instead of thinking of tasks like pages of disjointed items, web task management can help you achieve a strong and steady flow to task management.  Web task management software offers your business access to task management tools that help your workforce maintain a higher level of productivity without getting bogged down. Here are five ways a web-based task manager can help you and your business keep tasks moving forward.
Quick Task Creation
Part of being efficient in your web task management means that you need to be able to create a task easily, completely and quickly. In a matter of seconds you can create a task for yourself, a colleague or a group. After the task is created you can also edit the details at any time. Once a task has been assigned or accepted you and your team will be instantly notified via the activity feed. You also have the option of making a task private and only viewable to the task assigner and those assigned to work on it.
Turn Feeds into Tasks
Work is always better, more creative and easier to keep moving forward when there is honest and open communication between colleagues. With Microblog feeds being a big part of MangoTasks web task management, if you and your colleague create a project or task idea through your comments you can easily promote portions of or entire feeds into tasks that can be assigned to you, a colleague or a group. Instead of ideas floating about employees' suggestions can turn into product results. Real-time feeds also help keep everyone involved and will let them know the progression of the new task or project.
Easy To Read Task Main Page
In order to streamline tasks, you need to be able to view them easily.  The Tasks Main Page in MangoTasks is where tasks can be created, viewed and edited at any time. It's not just your tasks that are viewable but also any tasks or project that you have involvement in. This results in a web task management tool that promotes open conversation for collaboration and task feedback.
Web Task Management
Another part of task streamlining is the ability to adapt and react to the eventual transformation of tasks. Our work management software lets task assigners edit project or task details at any time after they have been created. Keeping everyone on the team informed with real-time status updates helps to keep tasks moving forward and makes it easier for everyone. Editing and altering tasks as needed will also create a clear picture of who is responsible for what portion or a project and when each item needs to be completed.
Real-Time Collaboration
Using the chat and instant messaging features of MangoApps, your team will be able to stay connected and efficient under any circumstances. Web task management tools can unite team members across any kind of physical and geographical boundaries. Streamlining web task management will not only help you increase productivity but it will also increase your bottom line.  You can maximize the resources you have and allow your workforce to get things done.
Learn More
Interested in learning more about how MangoApps can assist your organization? Contact us or schedule a personalized demo today.