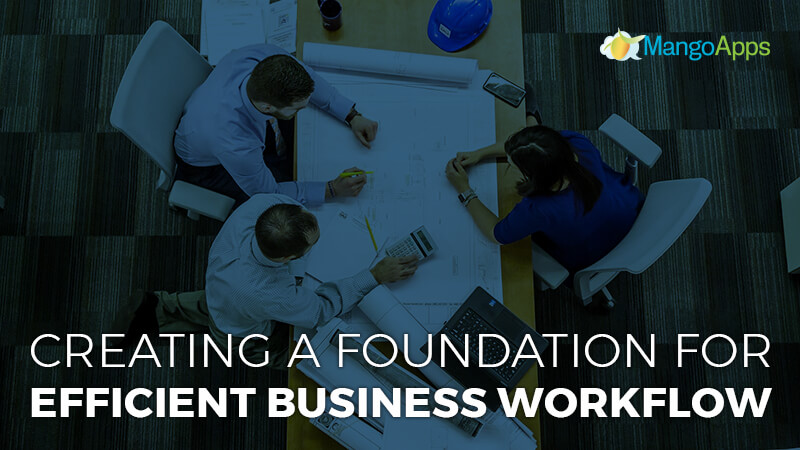 Creating an efficient business workflow is at the core of streamlining your the way your company operates.  Web task management is one way to help you create a foundation for an efficient workflow.  When used to its potential, task management software allows you to create and manage an efficient business workflow, while maintaining a workforce that is connected, collaborative and productive.
A Centralized Hub
With one central place to view all of your tasks, you can easily construct an efficient business workflow and more readily organize your day. This is where employees can easily access information and resources relevant to them. As a result, there is more open conversation for task feedback.
Real-Time Collaboration
Real-time team collaboration is at the heart of an efficient business workflow. With a task management tool, you can keep team member united across physical and geographical boundaries. You can check in with colleagues at any time and see if they are online, and easily chat. You can also connect instantly, making it easy to update each other on projects and tasks. The chat and instant messaging features in addition to secure file transfers and the ability to convert activity feeds into tasks, will make it easy for your team to move forward with greater efficiency.
Quick Updates
Our task tracking software offers helps you manage an efficient business workflow by allowing you to post mini status updates every step of the way.  Every time you create, modify or complete a task, an update is posted to the activity feed. So you are constantly updating your team and keeping everyone in the loop. You can also attach current versions of documents, creating easy access for all team members.  
Quick Task Creation
In a matter of seconds you can create a task for yourself, a colleague or a group.  After the task is created you can edit the task details at any time. You'll be instantly notified in the activity feed that you've been assigned a task and upon accepting the task, another notification will be posted to the feed so everyone knows that is has been accepted.
Converting Ideas Into Actions
Microblog feeds are a big part of web task management. If you and a colleague are commenting on a feed and an idea emerges that should be turned into a task or project, you can easily promote portions of or entire feeds into tasks that can be assigned to you, a colleague or a group. With real-time feeds, everyone involved will know the progression of the new task or project. There's no guessing about who will be responsible for what or when the timeline is. All of the details can be define when establishing the task and everyone associated with it will receive the same update.
Transparency
Having a task manager online helps businesses put accountability back into the hands of employees and creates a level of transparency for project and task stakeholders. Your collaboration software tool should foster increased accountability and transparency within the organization.
An Efficient Business Workflow With MangoApps
The collaborative nature of real-time updates and feed conversion to tasks, makes web-based task management a key ingredient to a productive, informed workplace. At MangoApps, we provide a seamless collaboration software/project management tool that will dramatically simplify the way your employees work. As a result, your organization is likely to see increased efficiency, productivity, and collaboration.
To learn more about how MangoApps can assist your organization, schedule a personalized demo today.