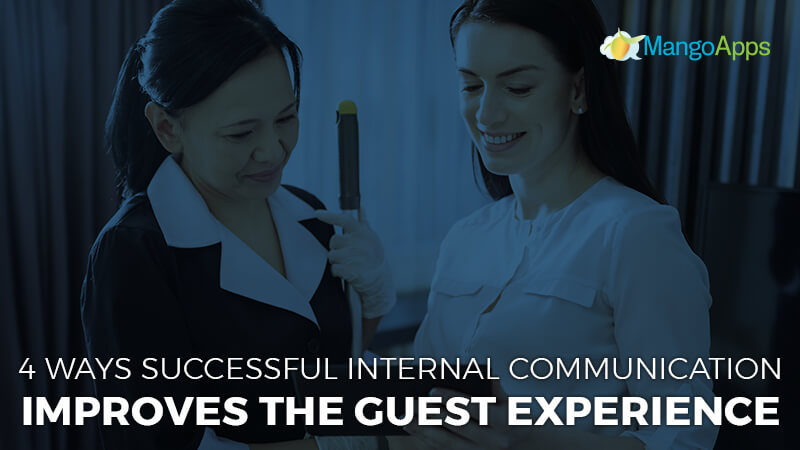 Set foot into any hotel and you'll know right away what type of experience it's going to be. From beautiful views to onsite amenities, hotels depend on providing guests with a relaxing, enjoyable, and entertaining stay. However, even the best dining facilities or concierge services will fail without one often-overlooked element, successful internal communication. While it might seem obvious, or even unimportant, quick and dependable internal communication is the cornerstone of every happy hotel experience.
Create A Seamless Experience
Hotel staff includes all kinds of different teams and departments. Each group tends to work independently and on-the-go. Each team needs to work together to create a comprehensive experience for the guests. Without reliable internal communication, it's impossible for teams to work on-the-go, while still responding quickly to individual guest needs.
Hotel staff need a space to address immediate concerns, share updates with one another, seamlessly connect with other departments, and effectively collaborate together to provide a pleasant stay.
Keep Everyone Up To Date
Hotels are a constantly changing environment. With popular seasons, company promotions, and local events, something different is always going on. Even the number of guests staying at a hotel greatly varies from day to day. To ensure a more enjoyable experience for your guests, hotel staff needs to know about upcoming conditions as soon as possible. Without successful internal communication, employees are often unaware of important changes, and are unable to answer questions. Keeping staff informed is especially important when new or unexpected situations occur. Sudden maintenance problems, drastic weather changes, or any other unusual experiences can quickly blindside uninformed employees, creating a confusing experience for everyone involved.
Ensure Brand Continuity
Hotel brands promise guests a specific experience and provide them a baseline of what to expect during their stay. When guests attend a familiar hotel brand or return to a favorite establishment, they're counting on that same great stay. But new employees, unclear instructions, distinct management styles, and even different physical locations can make it difficult to ensure everyone receives the same experience. Hotels need dependable internal communication not only within their own branch, but also throughout the organization. Streamlined and straightforward corporate communication ensures that every branch can stay up-to-date on policies, ask questions about brand experiences, and provide guests with the positive visit they expect no matter where they are.
Simplify Employee Onboarding
During their busy seasons, employees need all of the help they can get providing outstanding services and overcome new obstacles. To help offset the sudden influx, management usually brings on new or temporary employees. These new employees need to be quickly onboarded and prepared for the fast-paced environment of the busy season. With dependable internal communication, new staff can easily access important information, answering questions and providing the freedom to work independently. New team members can also quickly communicate with employees, enabling them to connect with mentors and peers at any time.
MangoApps
Hotels need quick, clear, and effective internal communication to consistently give guests great experiences. And at MangoApps, we're here to make that happen. With location-based groups, instant newsfeeds, mobile-enabled information, IM's, private messaging, and much more, we empower hospitality organizations of every size to communicate and collaborate effectively.
To learn more about how MangoApps helps the hospitality industry or improving internal communication, contact us or schedule a personalized demo today.