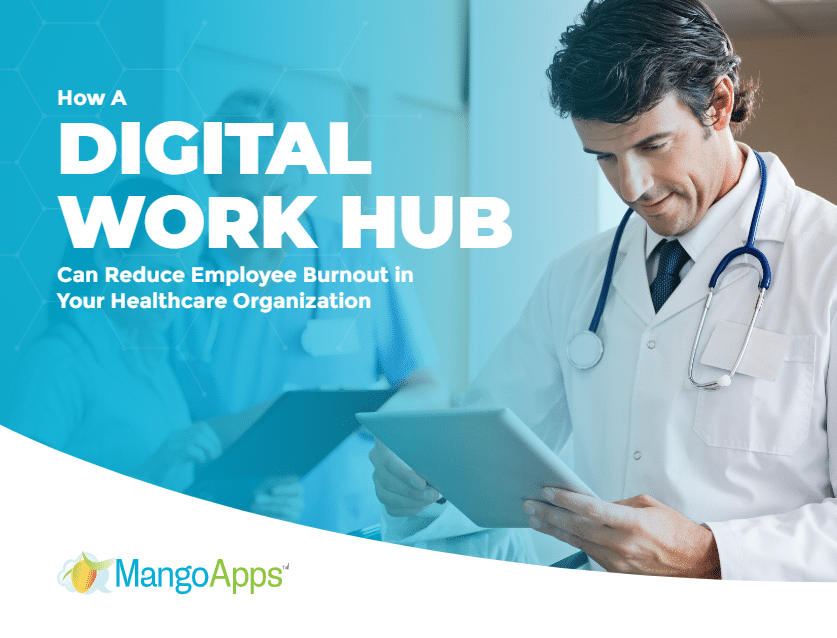 March 4, 2022 – We don't have to tell you that burnout is on the rise among healthcare workers—you're living it every day. There are a lot of contributing factors, not the least of which has been the extended trauma of fighting the pandemic for the last few years. COVID-19 has exposed every weakness in our global health system. Not only that, but it has also left hospitals, clinics, and pharmaceutical companies scrambling to keep it all together. 
By this point, you've done triage on some of the most glaring issues, but the fact remains that the relationship between clinicians and their employers has changed. Nurses and doctors are resigning in droves, and one factor that more people should be talking about is the sorry state of employee communications and tech enablement.
Your clinical staff is exhausted and frustrated, and they don't feel like they have a voice in the organization. They have seen the advancements to modernize your patient experience in the last two years, and are wondering why their employee experience hasn't received the same attention. A modern digital work hub for communication, training, collaboration, and content can be the difference between an unhappy, unsupported employee and an effective, satisfied contributor.
Nurses and doctors chose this field because they care about helping people. The more barriers you can remove between them and treating their patients, the happier they will be.
In this blog, we will make the case for how a digital work hub like MangoApps can help you do just that. Our customers get all the benefits of our partnership with Amazon Web Services (AWS), including principles of operational excellence, security, scalability, and cost optimization within a cloud environment.
Burnout continues to rise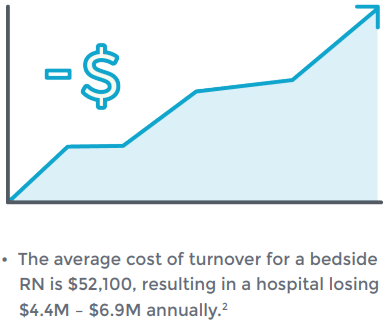 Prior to the COVID-19 pandemic, nearly 40% of nurses reported they felt burned out because of long work hours, greater workloads, poor environments, and caring for significantly ill patients.
By January 2021, that figure had grown to 70%.
Ineffective training contributes to high turnover rates
There is a rapid rate of turnover among health systems. Hospitals spend between $5.2 million to $8.1 million annually replacing nurses alone.
It is critical to have proper training procedures, so your healthcare workers are able to do their job effectively. Failing to accomplish this can contribute to burnout, decreased engagement, and ultimately, the departing of your workers.
Did you know?
80% of serious medical errors involve miscommunication during patient transfers.
43% of newly licensed nurses who work in hospitals leave their jobs within three years. Additionally, 33.5 percent resign after two years and 17.5 percent work for only one year.
Each percent change in RN turnover will cost/save the average hospital an additional $379,500.
Risk of human error plagues health systems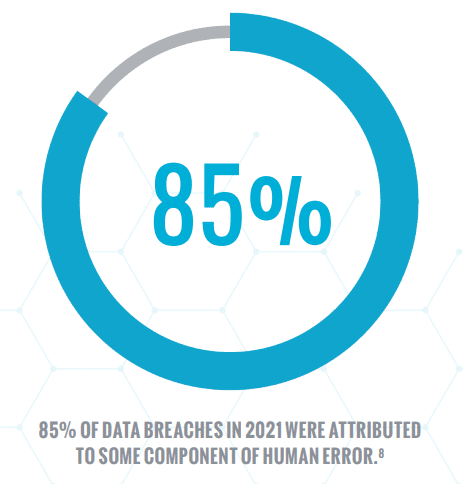 Most hospitals are using EHR software for patient information, but many still have non-patient-related paperwork buried in an ancient intranet folder, or worse, a filing cabinet somewhere.
On average, a frontline healthcare worker spends 9 hours a week on non-patient-related paperwork (such as administrative documents). Then, administrative staff waste hours processing and manually moving that data from paper to computer and spreadsheet to spreadsheet. At each step of this process, human error increases the likelihood that crucial data has been compromised.
How a digital work hub can help your organization
Improve agility in the face of COVID-19
It has become increasingly necessary for healthcare organizations to be agile in their communication efforts, and keep employees informed during the COVID-19 outbreak. The pandemic has exposed the inefficiencies in outdated healthcare systems. This has led to a large industry shift in the adoption of modern technologies. When equipped with modern communication technology, healthcare organizations can send out an important message/announcement and instantly reach specific segments of their workforce.

A digital work hub can help your healthcare system completely revamp your internal communication processes. With a mobile-first approach, frontline clinical staff can stay engaged and informed while dealing with patients on the floor.
---
Download our whitepaper to continue reading why your healthcare organization needs a digital work hub