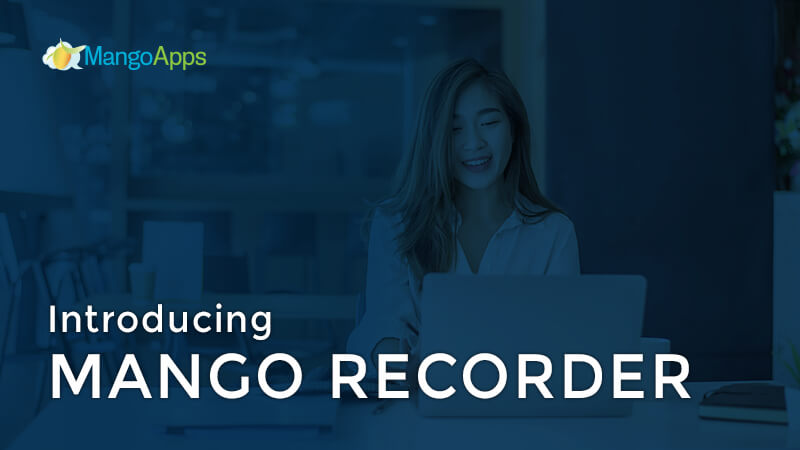 It can be challenging to maintain personal connections among a hybrid or distributed workforce. One way to keep remote workers from feeling isolated is to incorporate asynchronous video communication, allowing people to make and send quick videos to each other.
With MangoApps 16.0, we introduced a tool that we believe is essential for hybrid and fully remote workspaces: Mango Recorder.
The new Mango Recorder app allows users to more personally connect with people without endless calls. It also eliminates the need to schedule calendar time with a large group of people. These feats can both feel nearly impossible for distributed teams – especially when they're across different time zones.
With Mango Recorder, you can record quick videos of your screen and camera and utilize screen capture. You can even annotate these images and videos and add a call-to-action button to a video.
Mango Recorder screen captures and videos integrate with posts, pages, campaigns and courses within MangoApps, making them easy to add as media throughout the platform.
Screen and Camera Bubble Recording
Allows you to simultaneously record your screen and add a camera bubble to appear in the recording alongside your screen.
Users have the option of just including a profile photo in the bubble, or nothing at all. This bubble can be moved to any part of the screen at any time during a recording.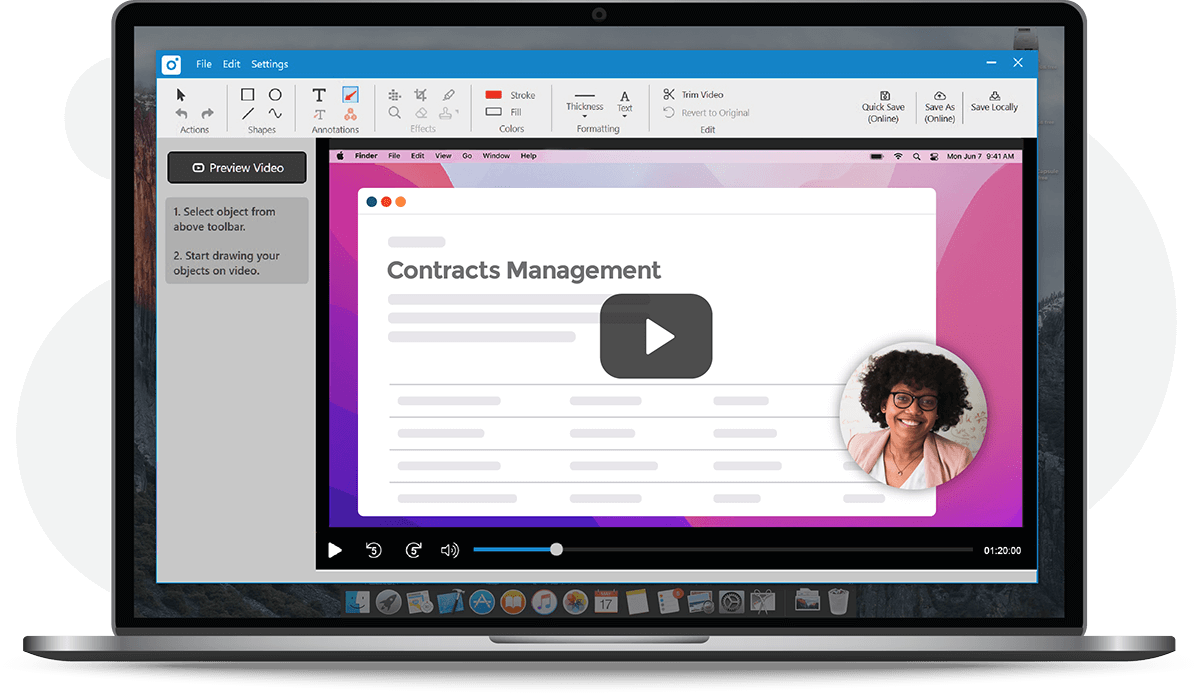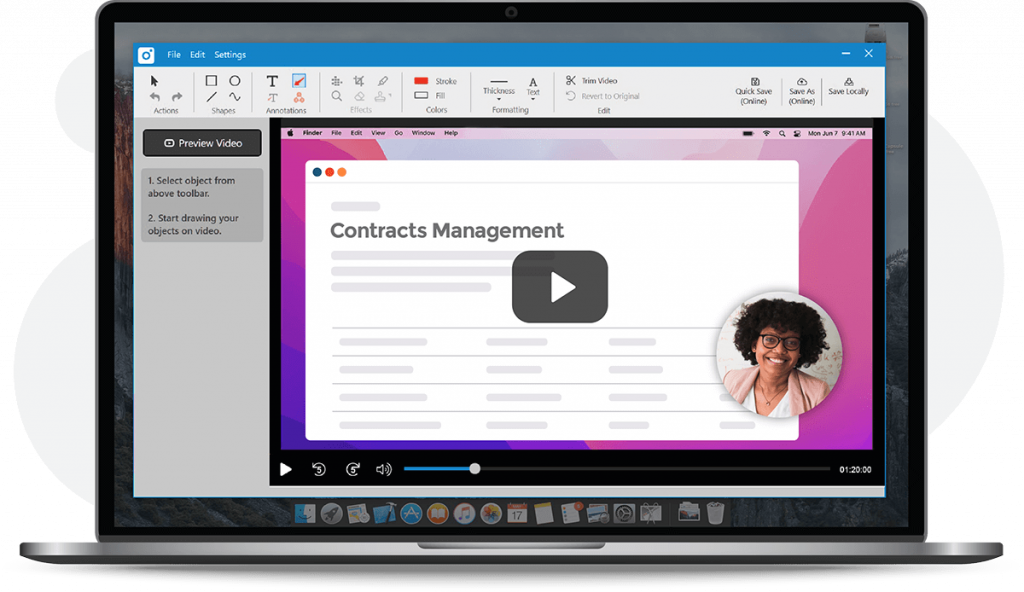 Capture and Record Screens
Allows users to capture or record a full window or region
Supports selecting a desktop when a user has a multi-desktop setup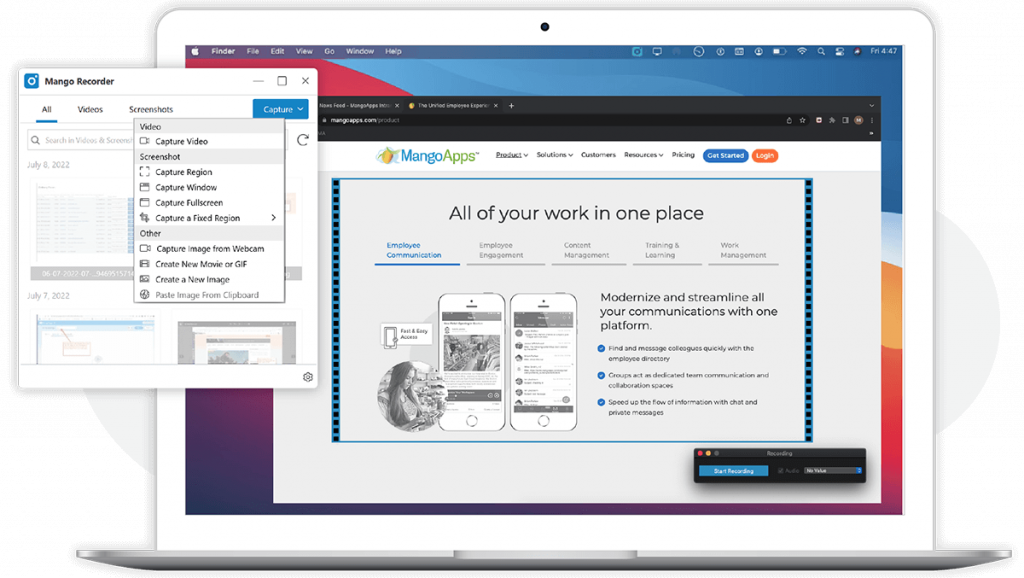 Annotation Tools
Annotation tools such as arrows, text boxes and more, can be added to captures and recordings.
Users can define amount of time the arrow, text box etc. stays on the screen during a video.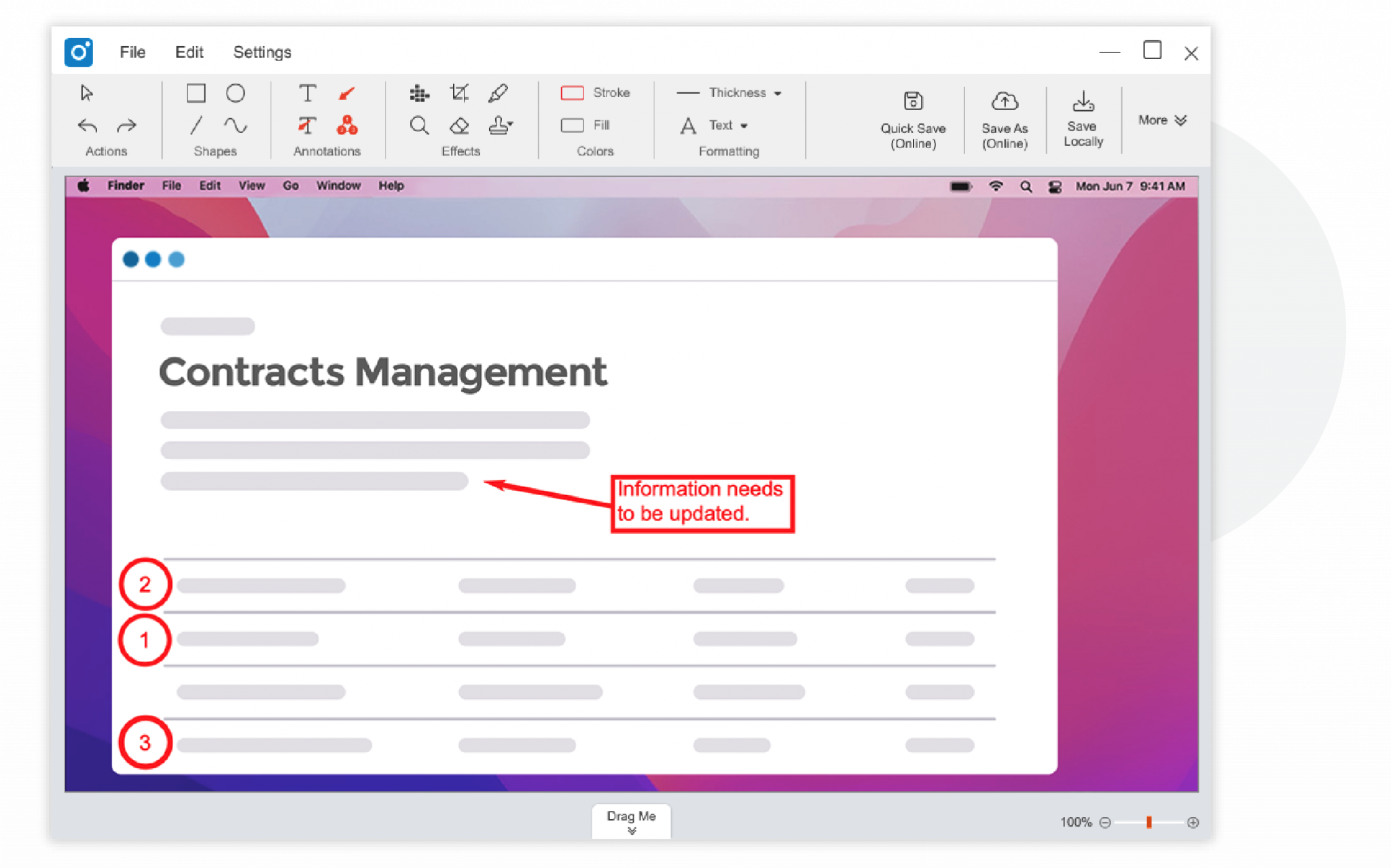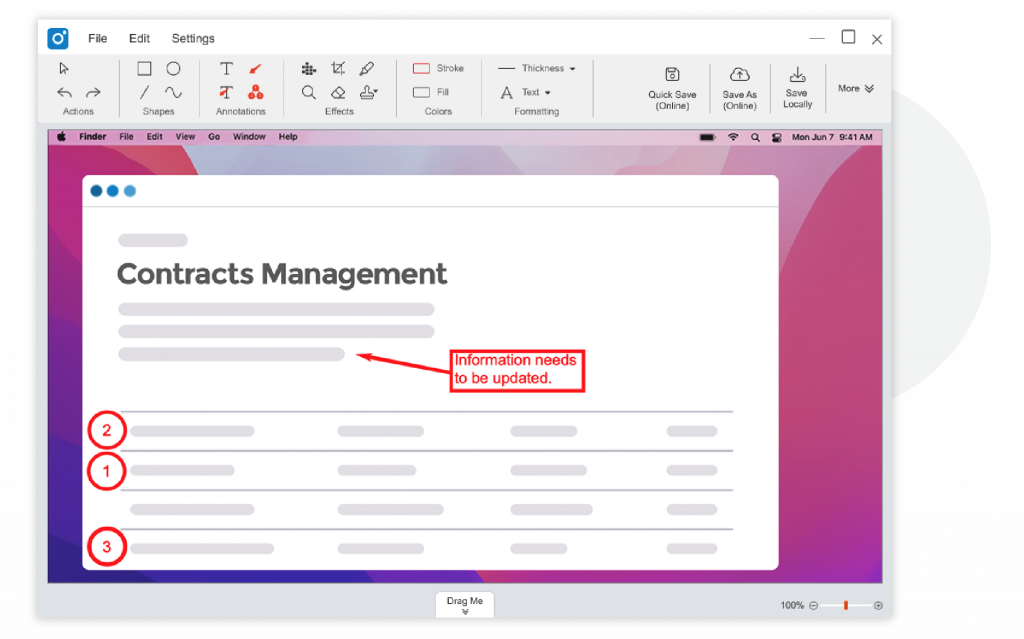 Video Trimming
Videos can be trimmed any number of times
The user can revert back to the original before saving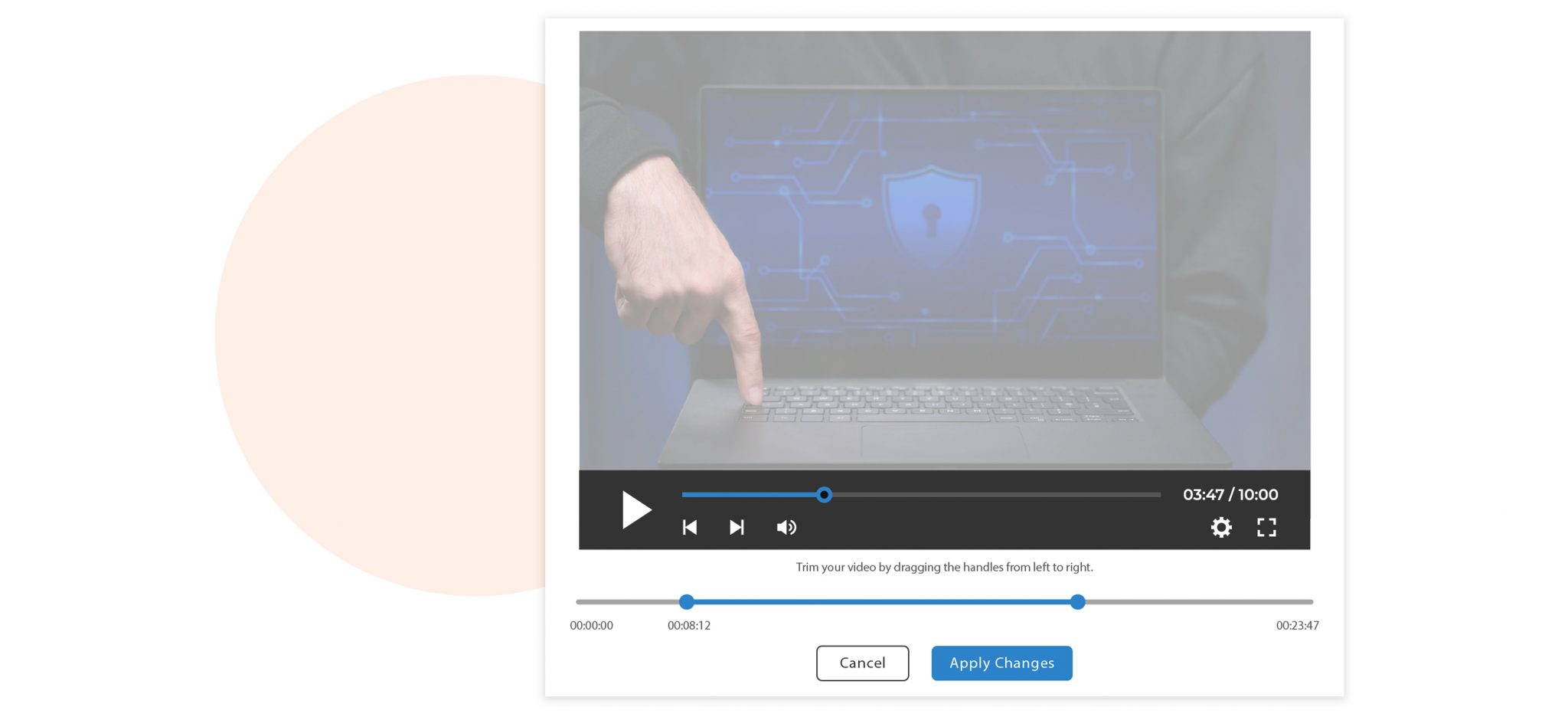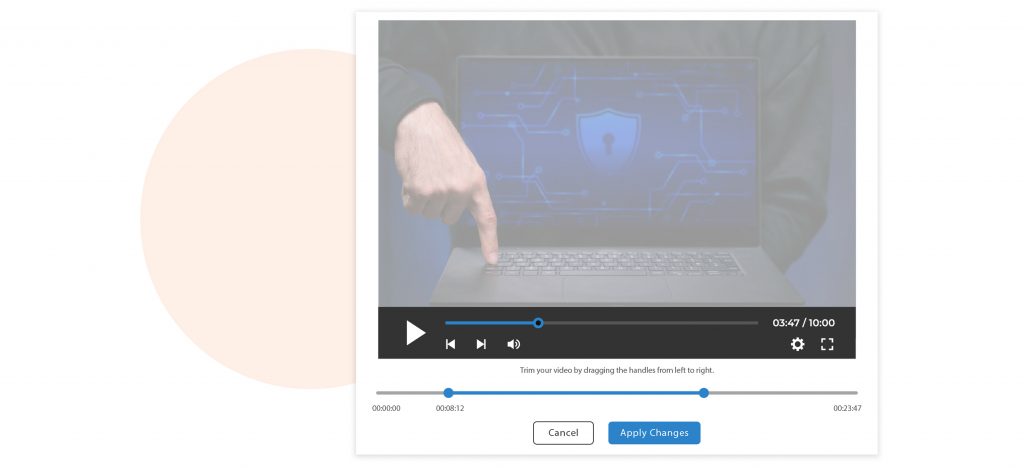 Closed Captions (CC) in Multiple Languages
Mango Recorder can automatically generate closed captions (CC)/subtitles for the audio in videos by using the MangoApps AI engine in up two six languages being used in the domain.
Closed caption files can also be uploaded in any language.
The system will detect a user's language preference and will make that language the default for the closed captions when the user plays the video.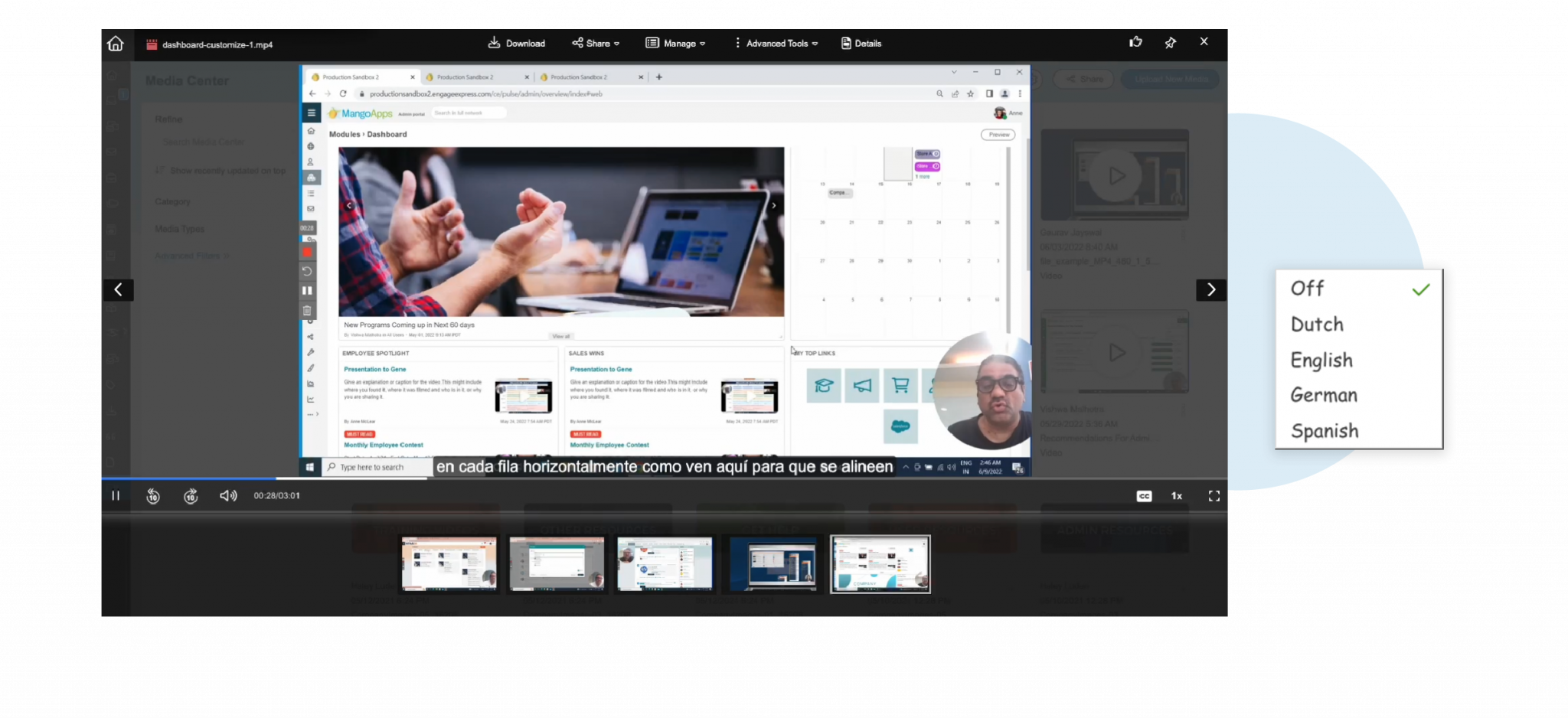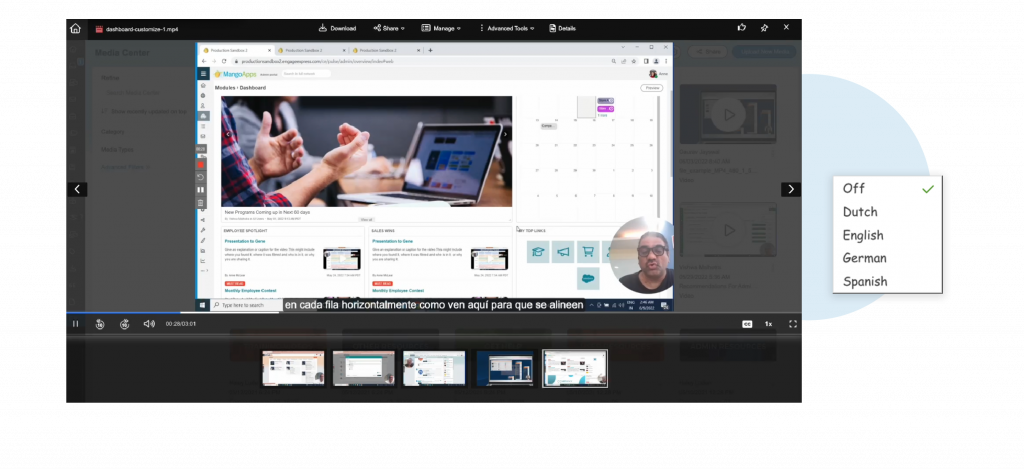 Call-to-Action Button for Videos
Ability to add a call-to-action button to any video to link to a form, survey or internal or external URL or download a resource
Action button text, text color, button color and button link can all be customized
The call-to-action button is shown while the video is played, as well as at the end of the video.


Engagement Insights
Engagement insights can be viewed within MangoApps or downloaded in an .xls format, including:
Video duration (for videos only)
Total views
Unique views
Downloads
Reactions
Pinned (saved)
Call-to-Action (CTA) Clicks (for videos with buttons only)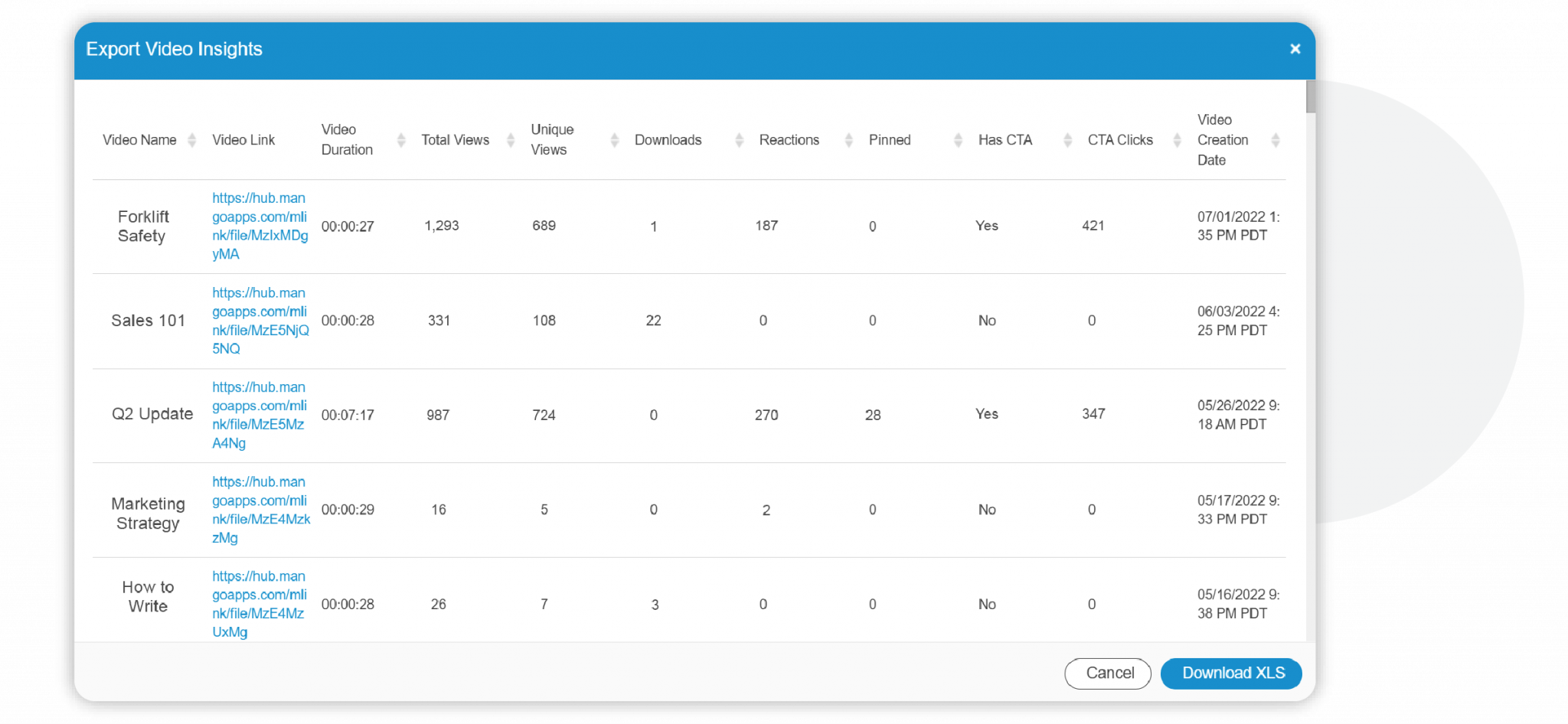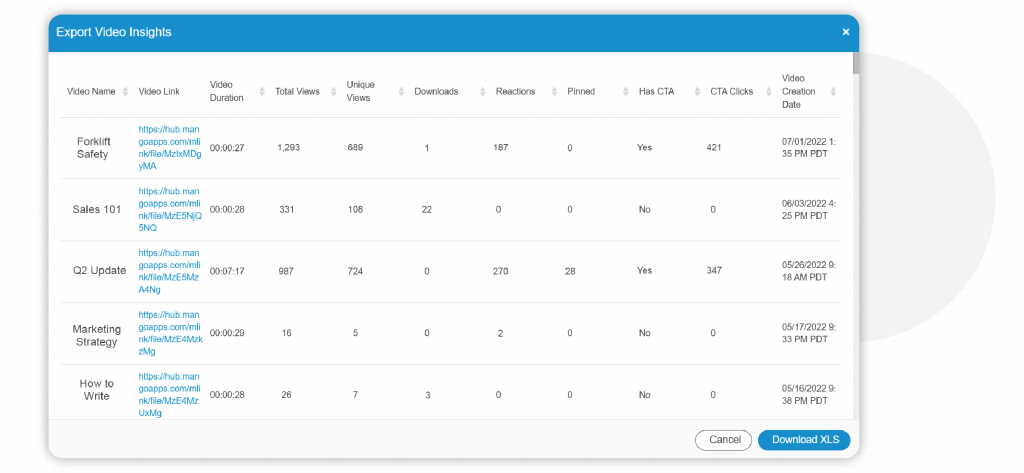 Privacy, Sharing & Long-Time Storage
Users can set the permissions and sharing settings for all video recordings and screenshots taken with Mango Recorder, and even set default settings for these.
All of the recordings and screen captures taken with Mango Recorder are saved in a new MangoApps module called My Recordings, which has a clean, searchable and filterable interface.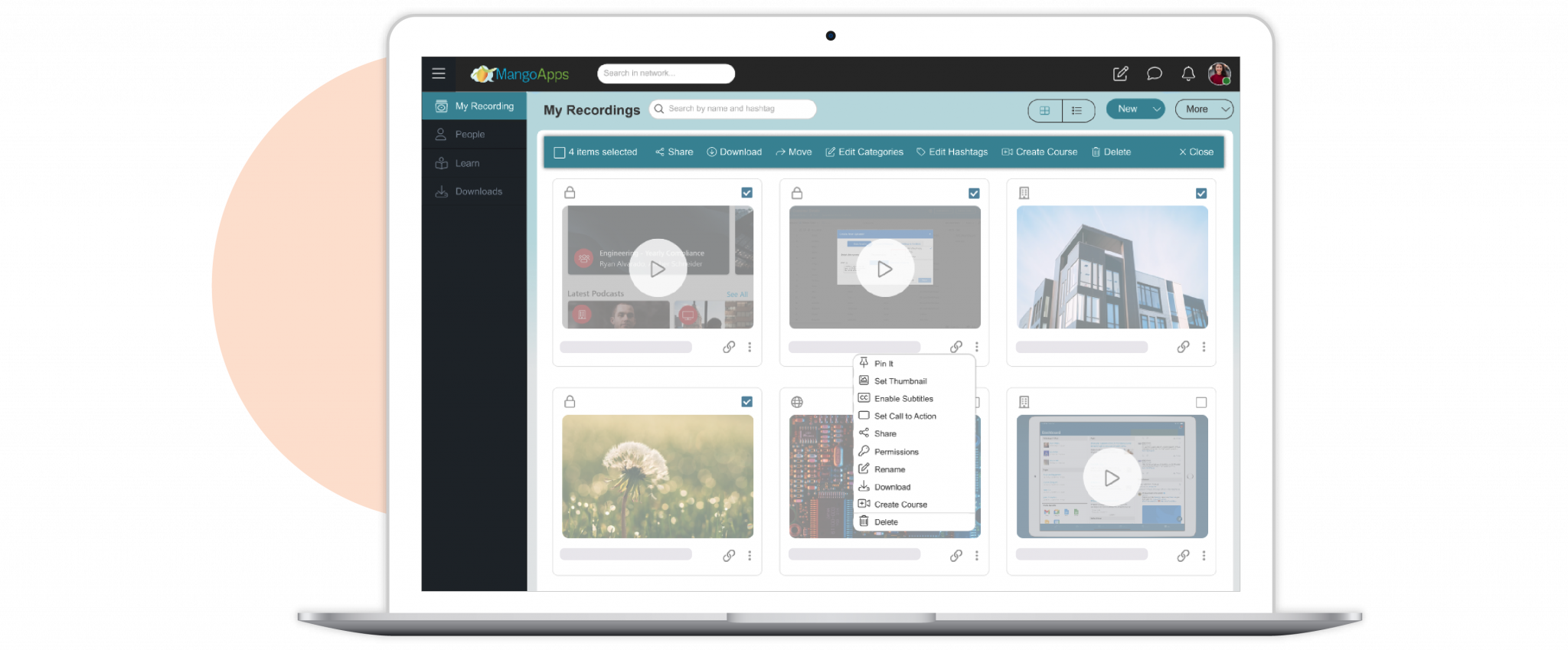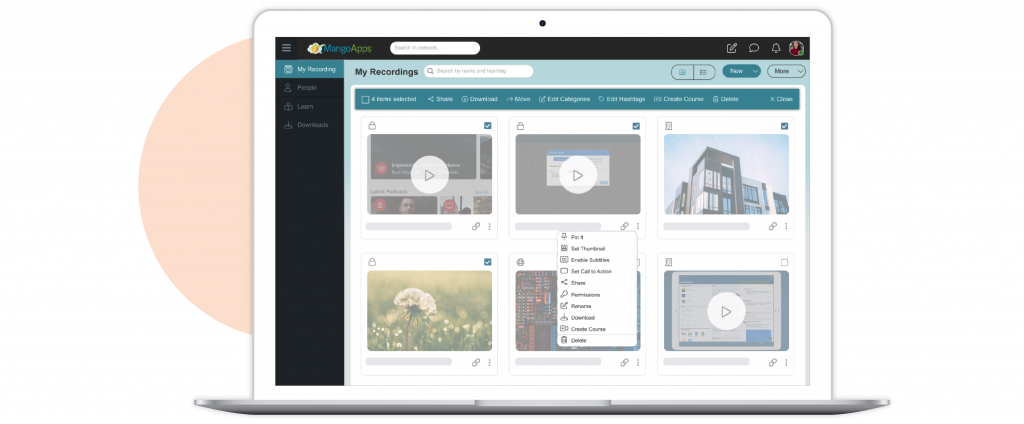 Integrated with Other MangoApps Modules
Recordings created with Mango Recorder are automatically available within MangoApps to embed in a post,
Recordings that other users have created with either full company or public access can also be added to posts and campaigns.
Recordings can also be embedded on pages or used as chapters inside of a course using the LMS module.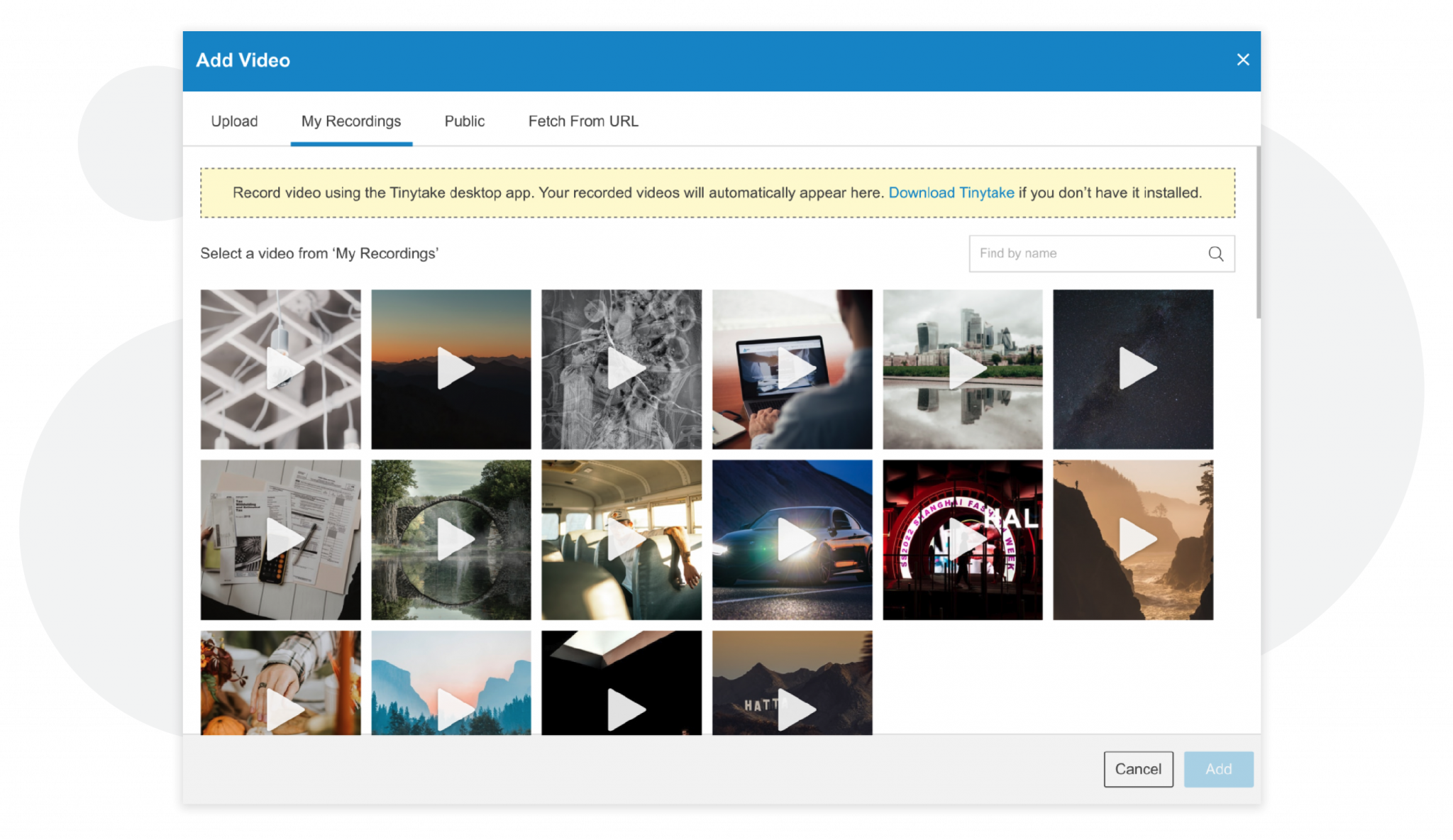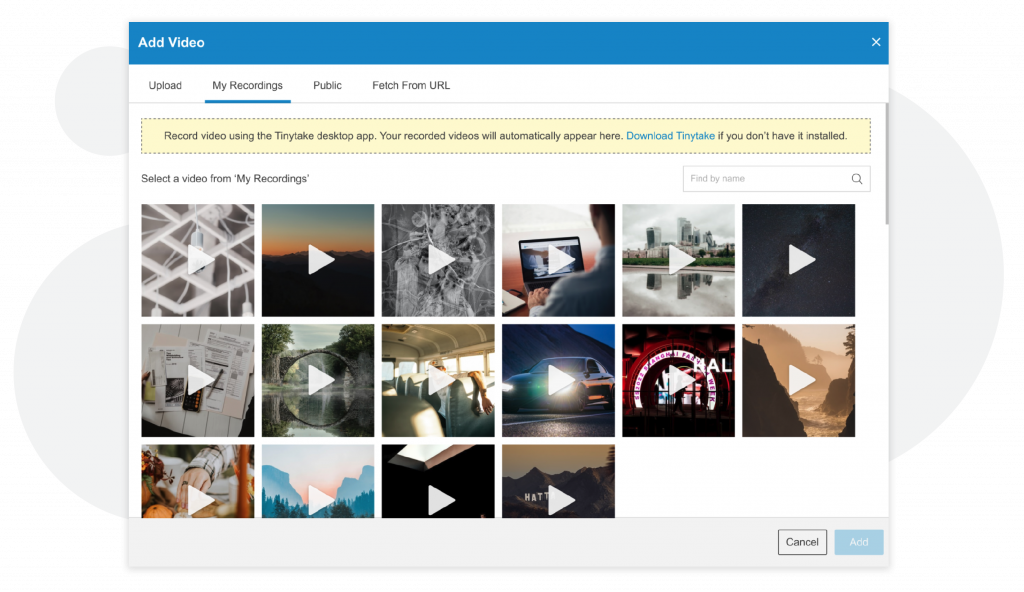 As mentioned earlier, the new Mango Recorder app allows users to more personally connect with coworkers and others without having to hop on calls or schedule meetings.
This tool makes it easier to provide support to colleagues and customers (especially across distributed workplaces), create and share training, sales and marketing videos and present information.
Plus, videos are a much more effective way to communicate information, as studies have shown that viewers retain up to 95% more from videos than they do from text.
Using Mango Recorder can better align teams, encourage quicker support, add a personalized touch to sales outreach, market products more effectively and create smooth presentations at scale.
As the saying goes, a picture is worth a thousand words. And Mango Recorder makes visual communication so much easier.
Already a MangoApps customer? Check out the MangoApps Customer Portal for more details.