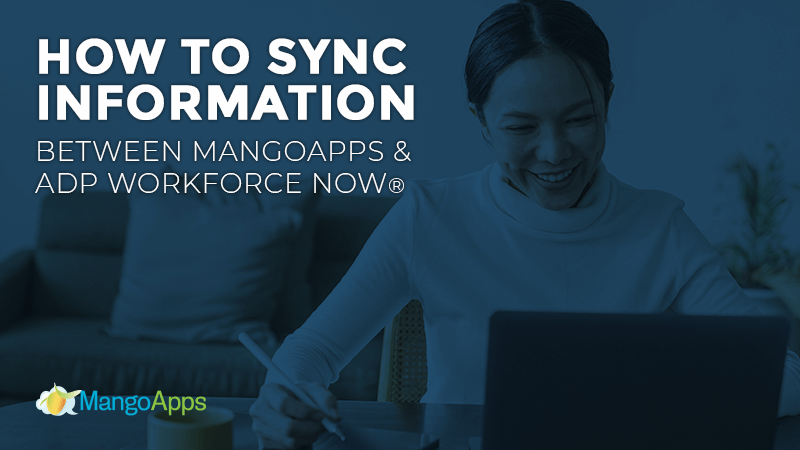 With our connector to ADP Workforce Now®, customers will be able to automatically synchronize their ADP® worker information with MangoApps so that employee data is always current.
Are you an ADP Workforce Now user? Our MangoApps customers can now:
Provide their employees with instant access to pay summary information, time-off details, and updated shift information directly from their MangoApps dashboard.
Automatically sync employee information directly into MangoApps, allowing for immediate adjustments to permissions, departments, teams, and more.
Let's dive into what this could mean for your business moving forward.
Employees Have Instant Access to Their HR Information
Joint users of MangoApps and ADP Workforce Now can seamlessly access their latest pay, time-off, and shift information directly from the ADP Virtual Assistant widget on their MangoApps dashboard.
This widget allows employees to quickly access important information directly from their dashboard without having to leave their MangoApps environment.
Users no longer have to go through another sign-in process or switch applications to access their pay, time off, or shift information. With our connector to ADP Workforce Now, employees can receive this information in the same place as all other company news, updates, and resources.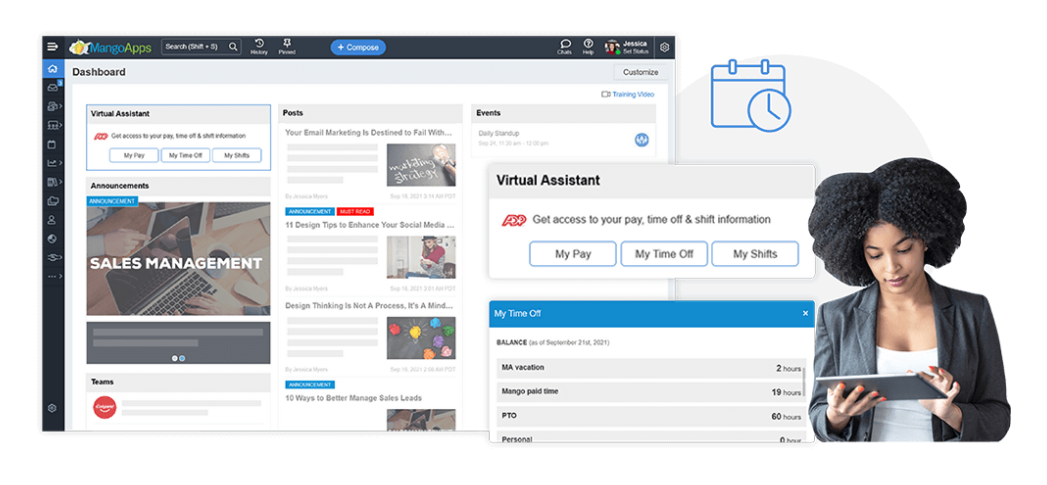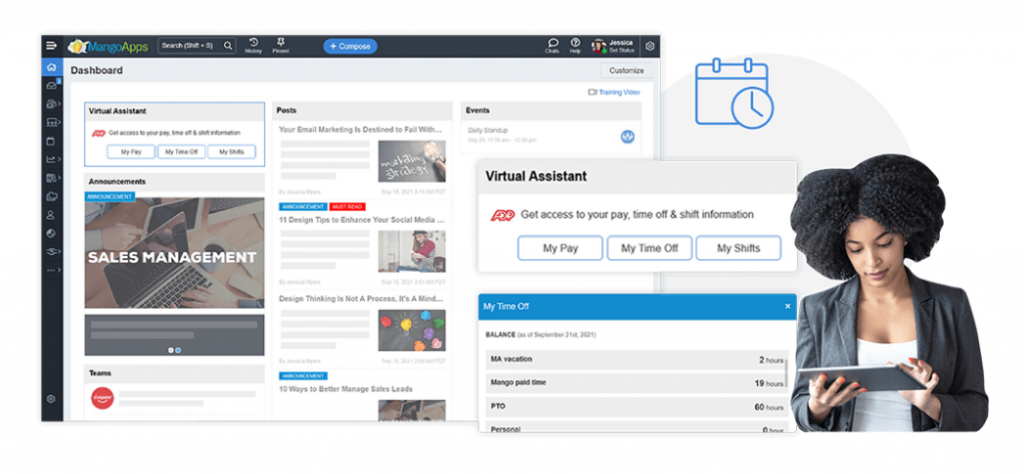 Synchronized Employee Information
Customers are now able to synchronize employee information from ADP Workforce Now directly into MangoApps. Our connector for ADP enables customers to import users from ADP, and automatically syncs changes to user accounts every 15 minutes to accommodate for new hires, terminations, or changes to a user's profile information.
This ensures employee information always remains current and allows you to automatically enroll new users into the proper groups, teams, and departments within your MangoApps environment as soon as they're added to ADP. Administrators will no longer need to manually update employee information or permissions within the MangoApps environment. It can automatically be synced with any changes made in ADP. Employee data is automatically synced when an employee joins/leaves the team or is departing the company.
Hear From Our CEO
"We're excited to deepen our offering to our customers with this integration", says Anup Kejriwal, Founder and CEO of MangoApps. "Modern digital workspaces have become increasingly versatile, and it has never been more important to provide a unified employee experience for our customers. We know that our joint users will truly benefit from this integration."
Learn More
Easily set up your integration between MangoApps and ADP with no IT support or maintenance required. If you would like to learn more about ADP Marketplace, click here.