Healthcare providers are overworked, understaffed, and constantly on the go, making it hard for managers to maintain high levels of employee engagement.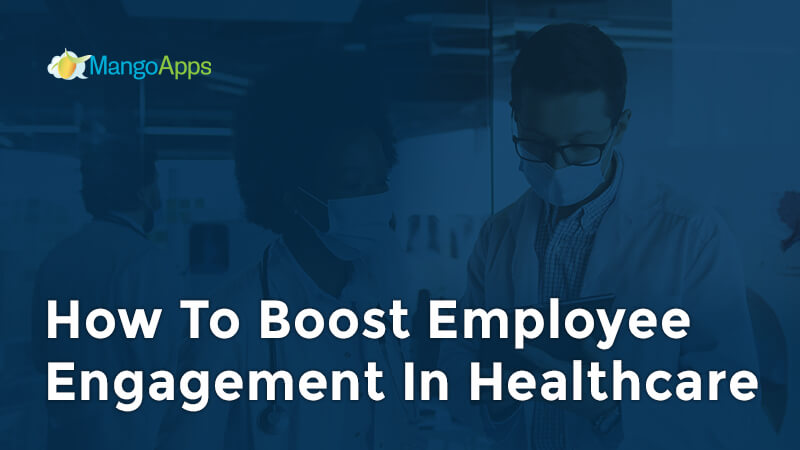 In the healthcare sector, there remains a troubling cultural divide between frontline workers and management. Healthcare administrators rightfully consider patient engagement a key focus for their teams. However, few make the same level of investment in employee engagement. It is time for that to change.
The healthcare sector has always struggled with staffing problems, and the last few years have only made the situation worse. Clinical teams today are overburdened and constantly on the go, resulting in poor patient outcomes, decreased workplace safety, high staff turnover, and other problems.
Tying employee engagement to patient outcomes
There is a direct correlation between employee engagement and patient outcomes. Johns Hopkins University found that there are over 250,000 deaths per year in the US due to medical error. This prevalence makes it the third leading cause of death nationally.
Further, the study claimed that systemic problems cause most errors. It isn't that clinical staff are undereducated or unqualified for their jobs. The issues at play include poor coordination between teams and widespread lack of accountability.


Findings such as these underscore the growing need to place employee engagement at the heart of healthcare administration. Employee engagement must also be subject to strict planning and performance monitoring and security and privacy by design. Leaders from across departments should work together to build a culture of engagement and accountability.
Better tech enablement can mitigate or outright solve many of these problems. However, all the technology in the world won't save you without solid leadership.
Understanding the needs and priorities of frontline staff
Technology plays an essential role in boosting employee engagement in any industry, and healthcare is no exception. However, there is often a rift between what administrators think is needed and what frontline workers actually need. Unfortunately, administrators often choose technological innovations with little or no involvement from the people who will use them most.
---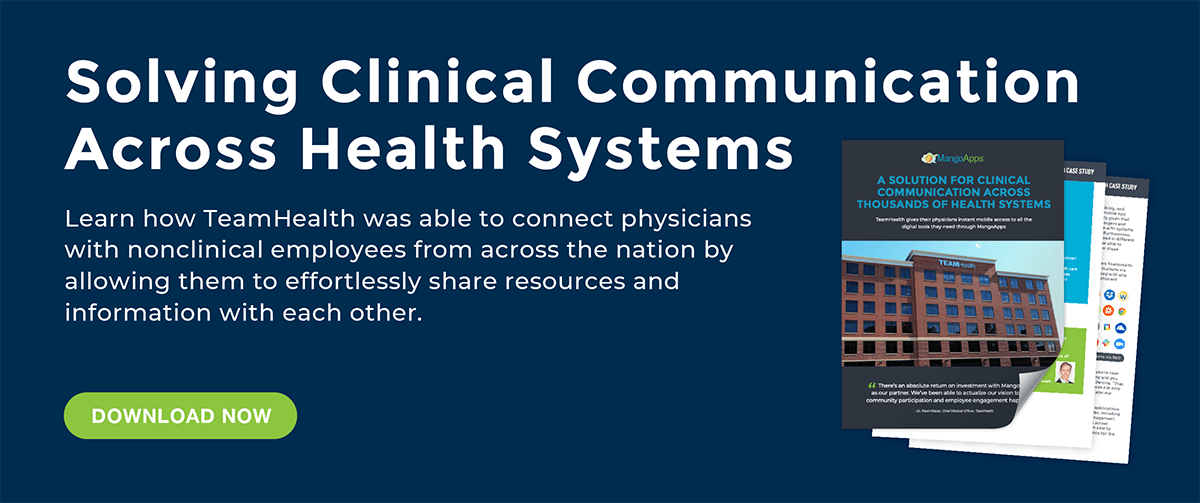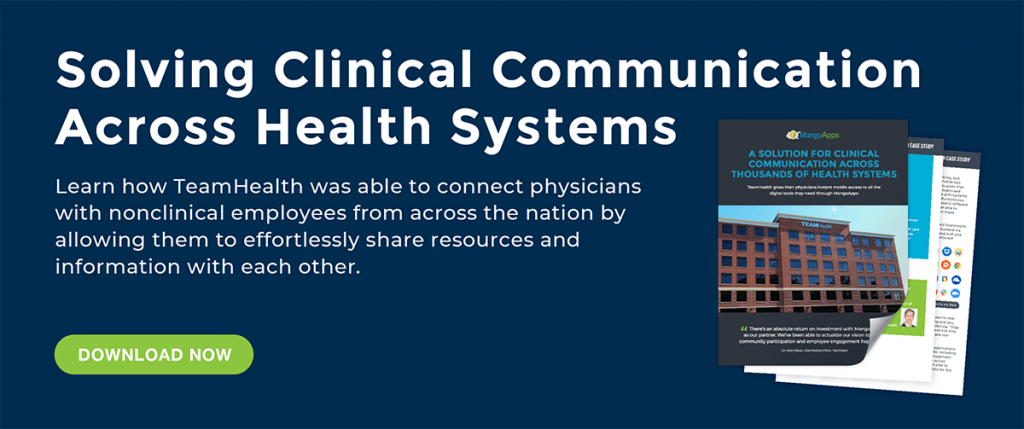 ---
This divide inevitably results in CIOs and other technology leaders applying solutions that fail to achieve the desired outcomes. For example, adoption rates might end up being lower than anticipated, or productivity and morale might suffer. Without the right digital strategy, it is even possible to end up in a worse place after a splashy rollout than when you started.
Clinical workers will generally resist any new technology unless it reduces the time they spend connected. Their primary concern will always be patient care. In other words, what might work in other industries does not necessarily work in a healthcare environment. Moreover, before adopting new practices or technologies, clinicians want to see evidence that they are effective.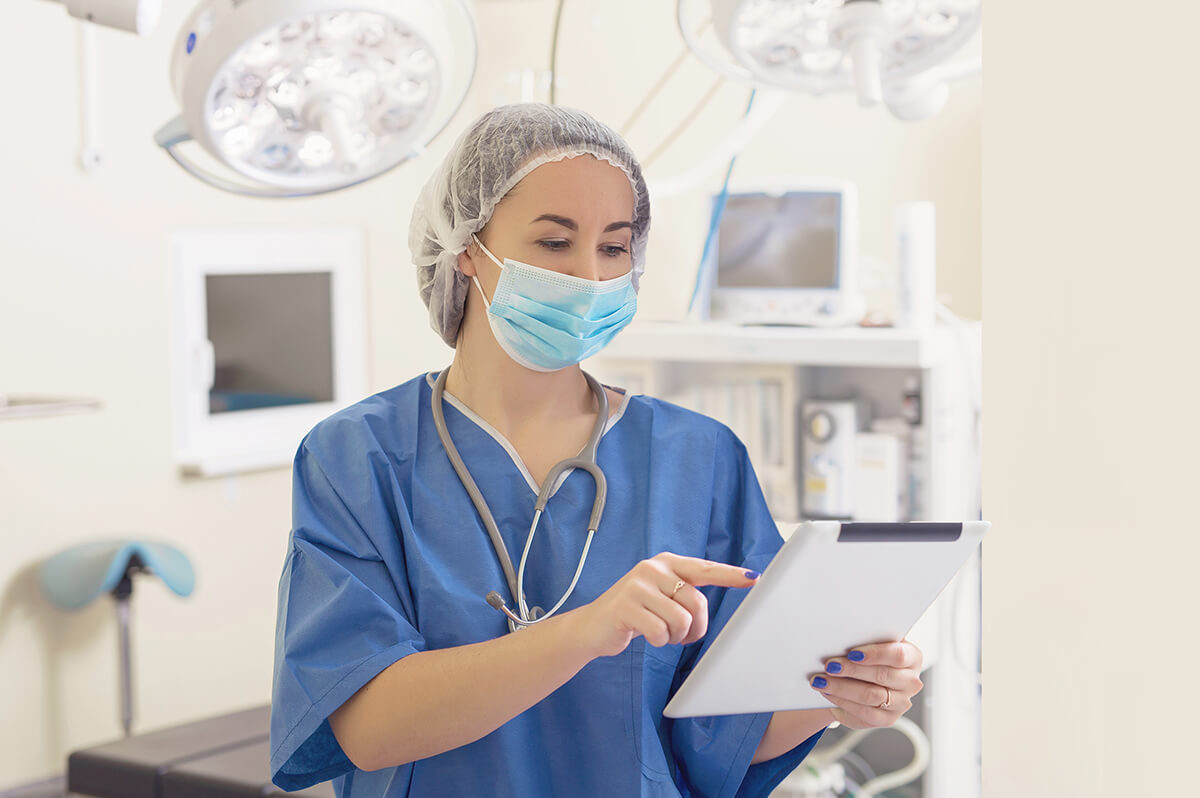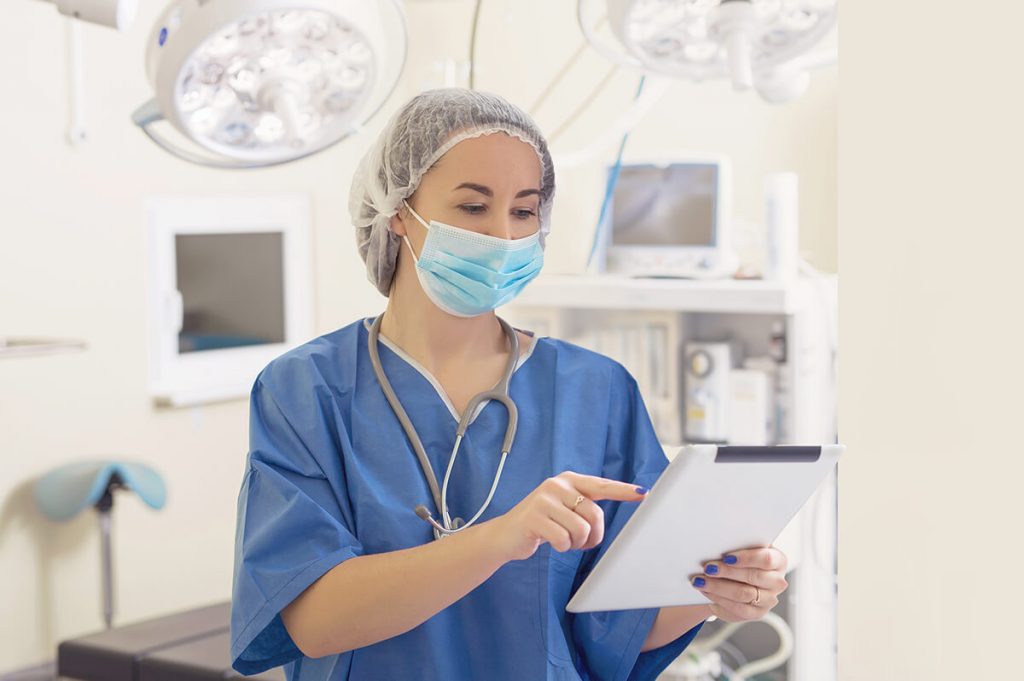 Taking a tactical approach
Employee engagement, productivity, and morale increase when you implement technology solutions that make employees' lives easier. In the high-stress environment of healthcare, it is vital to get this right.
For example, consider the vital role of ongoing information privacy and security training in the healthcare sector. Clinical staff members are never excited by the prospect of compliance training, especially when it requires them to find a computer. Furthermore, conventional training formats lack engagement and take significant time away from patient care.
Healthcare organizations must take a tactical approach to education around training and policy. Health systems should integrate such matters into daily workflows without interfering with other tasks. Delivering training via a mobile LMS and splitting courses into shorter chunks can make a big difference, for example.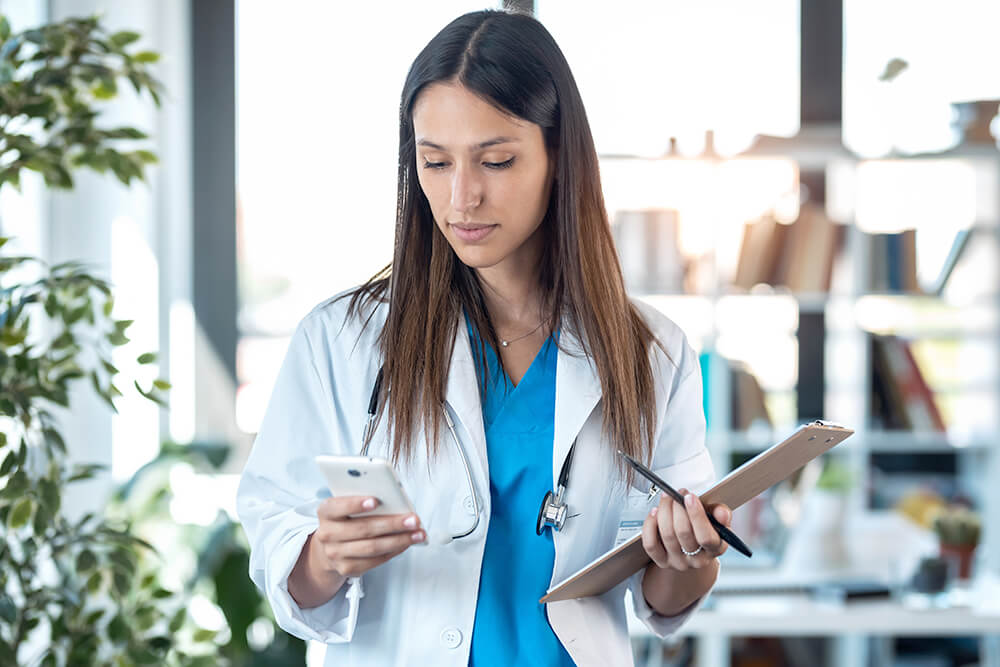 The other vital consideration when boosting healthcare employee engagement is that frontline workers are always on the move. If they have to go to a desk to get the latest management updates, they will inevitably miss things. As such, healthcare facilities need to consider how they can leverage mobile-friendly communication systems. Relying on beepers and PA systems doesn't cut it anymore.
Building a healthcare employee engagement strategy
Technology, of course, plays a vital role in maintaining employee engagement and high productivity levels. That said, technology is ultimately a tool. As with every tool, it is how you apply it in the workplace that counts. That is why everything starts with an organization-wide cultural change.
Investing in your leadership team should be your first priority. Organizations need leaders to engage with employees in ways that matter to them. Without this, the disconnect between administrative and clinical staff will only grow. If leaders appear out of touch with the needs of frontline workers, no technology will help boost engagement.
Timeless, proven tactics for boosting engagement include offering learning and development opportunities, recognizing achievements, and improving internal communication. These strategies work in any industry because they show employees that you value them.
Providing resources for clinical workers
Everyone in your organization benefits from accessible training programs, and patients will be better off for it as well. Leadership communication, such as newsletters, should be consistent, and departments cannot afford to work in siloes. Recognizing achievements helps employees feel valued and motivated, leading to higher morale and, in turn, greater engagement.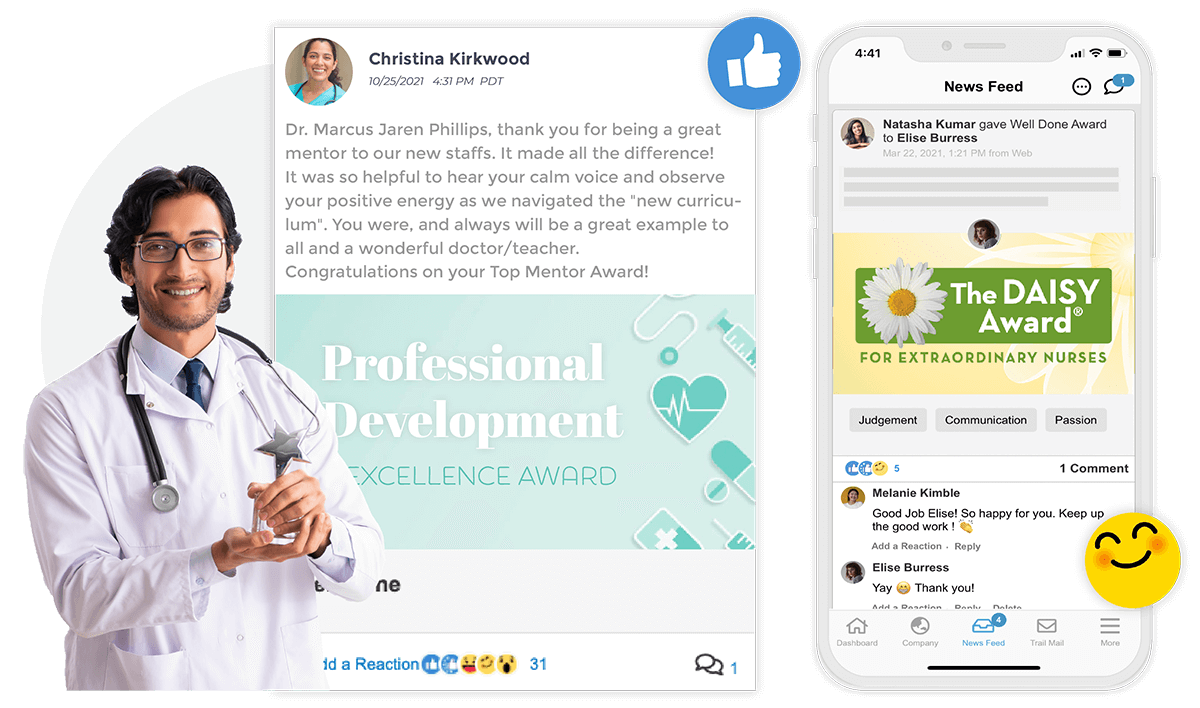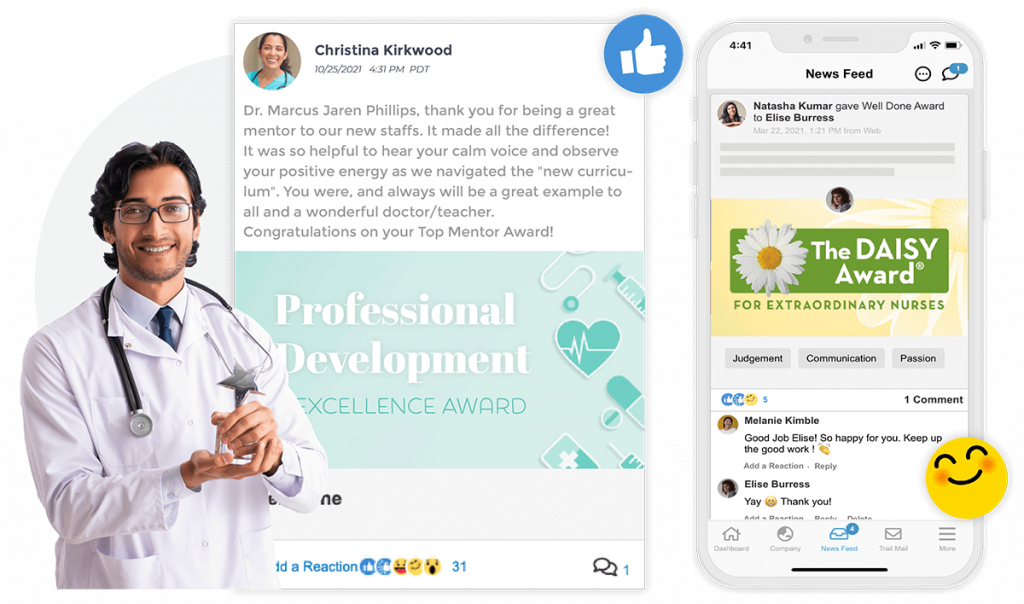 It is also crucial in healthcare that team leaders provide mental health and well-being resources to their frontline workers. After all, clinicians (and nurses in particular) experience high levels of stress due to long and irregular working hours in high-pressure environments. Therefore, it is essential to offer the emotional and professional support people need to mitigate the risk of burnout.
None of these things will happen without an optimal combination of people, process, and technology. If frontline workers lack the sense of community that comes with robust internal communication, they will inevitably be less engaged. If you build community support into your culture, on the other hand, you can make noticeable reductions to burnout rates.
Even the most well-thought-out healthcare employee engagement strategy is nothing more than a document. Putting it into practice with the right process and tools is what brings your plan to life. A great place to start with this is to use eNPS scores to establish a baseline for your current level of employee engagement.
---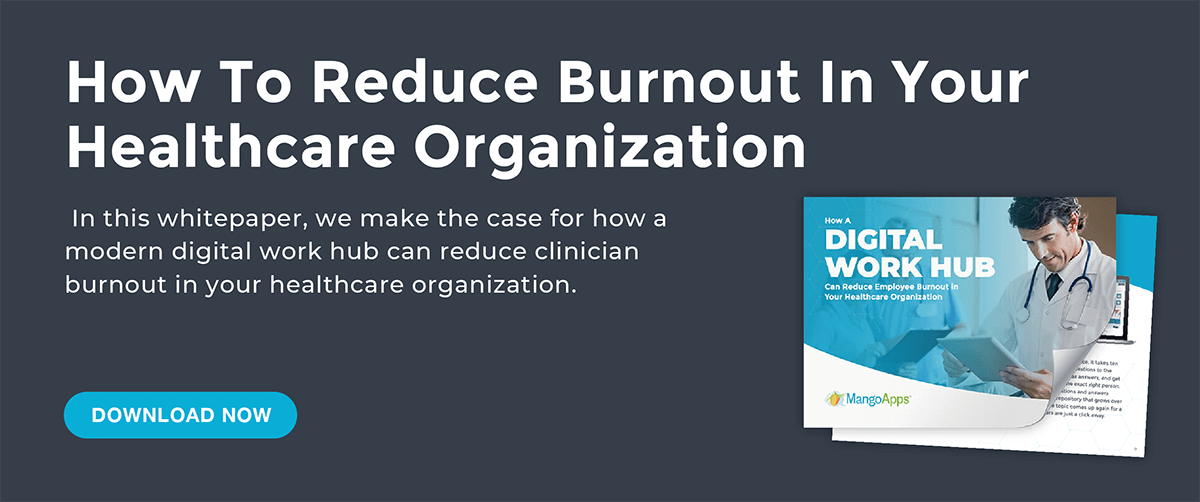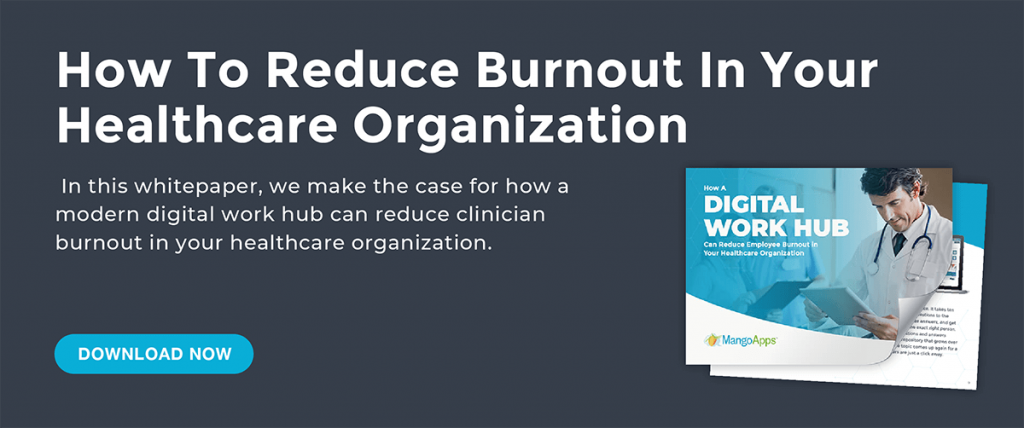 ---
Boosting engagement with a mobile-enabled intranet
By definition, employee engagement centers around communication. A people-centered culture is the foundation, while technology provides the means.
Healthcare is, for the most part, a deskless workforce, particularly when it comes to caregivers. This is why access to vital information and clear lines of communication with other team members must be available everywhere.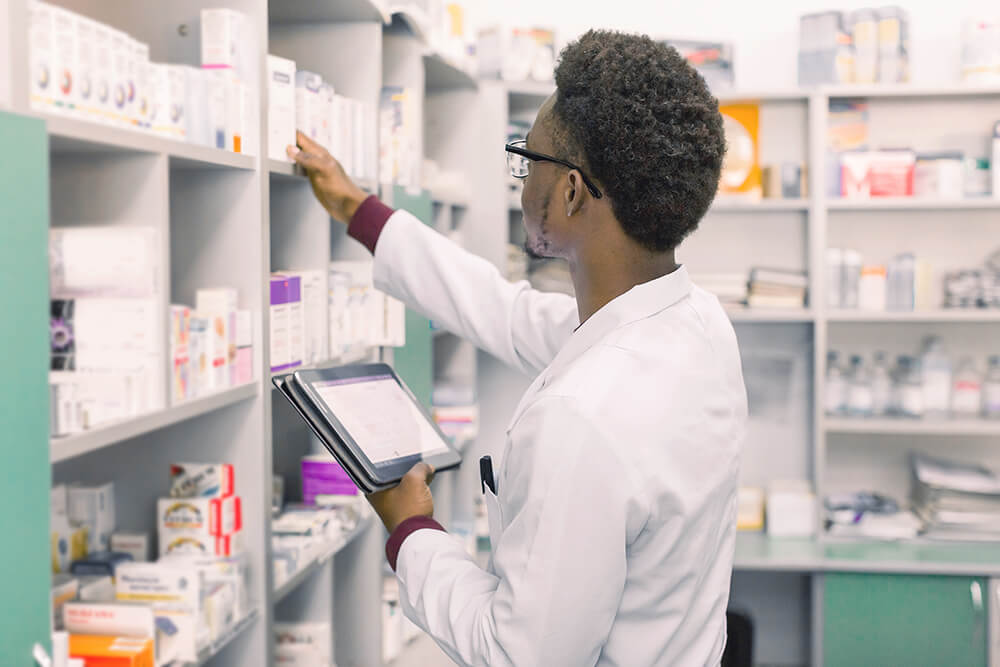 Most healthcare organizations already have a secure intranet. However, many intranets lack the high availability needed to accommodate frontline workers. In fact, many of them are built on decades-old technology and are borderline useless to modern employees.
Using consumer-grade messaging apps might offer a convenient way to keep people connected, but they are wholly unsuitable for use in the workplace due to a lack of compliance with industry regulations like HIPAA. Similarly, most enterprise-grade team collaboration app providers do not design their products for a healthcare environment.
Fortunately, specialized solutions now exist that offer health systems the opportunity to create a modern employee experience without compromising on security. Enabling your clinicians with mobile access to policy information, communication, and training ensures they can take as little time away from patient care as possible.
For more information, read about fighting burnout in healthcare or how our customer TeamHealth uses MangoApps' HIPAA-compliant all-in-one employee app to reach and enable their 20,000 clinicians.