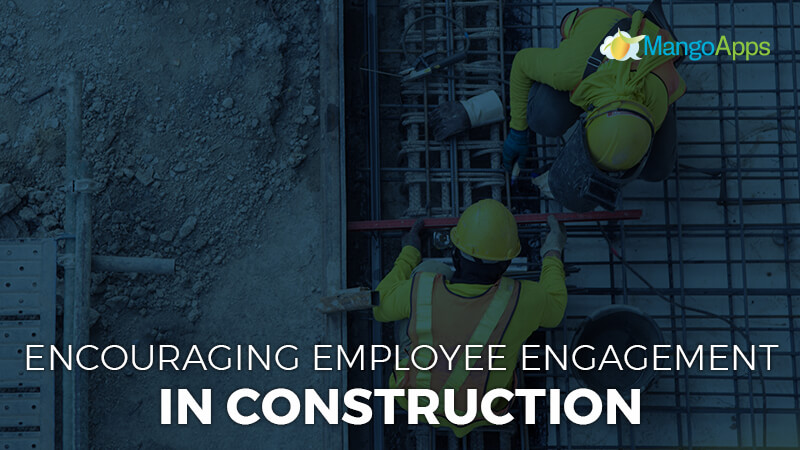 In today's working world, salary increases simply aren't enough. Employees need to be acknowledged, encouraged, supported, and engaged. Unfortunately most of the recent efforts surrounding employee engagement is aimed at office employees. One industry in particular where frontline workers are being neglected is construction. Unlike working in the office, construction workers are constantly moving and adapting to problems on the frontline. These workers are facing challenges unlike anywhere else. In this article, we'll take a deeper look at how leaders can boost employee engagement in the construction industry.
Enable Seamless Communication
Construction conditions are constantly changing. Whether it's the weather, traffic stops, legal requirements, or another factor, something unexpected always seems to influence the work. Without regular updates and reliable communication, construction employees can feel left out of the loop. Having dependable employee communication not only equips the workers with tools to make necessary changes but also demonstrates their importance to the organization. Employees need to know their leaders are aware of issues, addressing needs, and offering support. Regular communication can help cut through the confusion and enable a safe, productive, and engaging work environment.
Inspire and Support Employees
Construction work is difficult in every sense of the word. From daily physical labor to negotiating contract agreements, construction workers are often mentally and physically exhausted. When encouraging employee engagement in construction, employees need honest and enthusiastic leadership to motivate and inspire long-term success. Proactive leadership means more than just giving orders or ensuring work is done. Authentic leaders are a part of the team. They know the workers personally, understand the conditions they work in, and offer consistent praise and support. Without a reliable leader, the difficult work can wear a team down. However, with the right support and encouragement, the hard work can become an engaging, uplifting, and uniting activity.
Improve Workplace Safety
Construction work regularly includes hazardous environments or dangerous activities. And while some risks will always be unavoidable, ensuring employees understand safety procedures is essential for engagement. When employees face unnecessary risks within the work environment, a pessimistic attitude is almost inevitable. Helping workers stay aware of work policies and procedures will not only create a safer work environment but also improve employee attitude and engagement onsite.
Make Resources Accessible
Construction work is hands-on, fast-paced, and doesn't leave a lot of time for checking messages or reviewing files. But without a way to view information, workers often feel discouraged and unappreciated. Employees need to know their contributions are important, and that their work is just as valuable as corporate. By providing fast, simple, and reliable access to resources, employees feel understood, supported, and engaged.
Construction work's unique environments can create some interesting challenges for the industry, but employee engagement doesn't have to be one of them. At MangoApps, we help construction companies empower all of their employees to be productive, stay engaged, and love the work they do.
To learn more about enhancing employee engagement, or how MangoApps works with construction companies, contact us or schedule a personalized demo today.