Everyone wants to add measurable business value to their organization, this is what we measure our growth, success and even failures upon. Without measuring, we are just guessing.
Step 1: Connect your knowledge workers
An enterprise social networking platform enables connecting your knowledge workers across the organizational hierarchy, time zones, and offices. To add measurable business value this connection need to be allowed in a business context and on a unified communication platform.
Connecting your employees on an enterprise social networking platform collapses time, effort and distance barriers and helps knit the company together more tightly.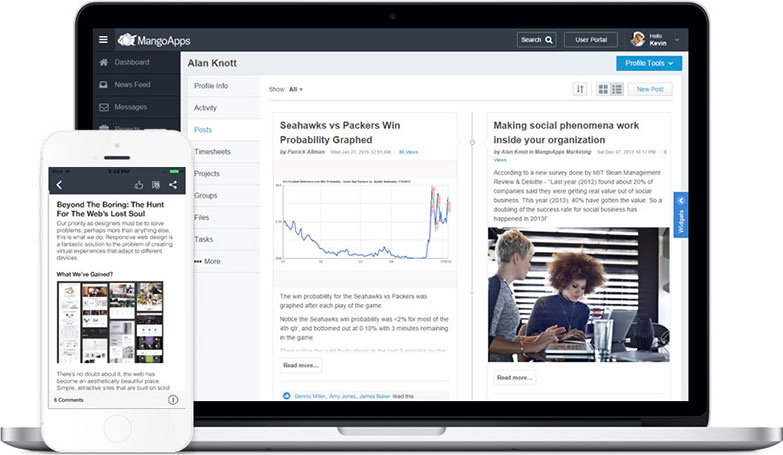 Step 2: Communicate on Ideas
A social collaboration platform provides the tools that foster employee-driven innovation from concept to completion. To add measurable business value the platform should make it easy to find ideas, add new ideas, provide feedback on others ideas, vote on ideas and have an everyday enterprise-wide view into ideas management and activities.
Innovation Management is a social collaborative process that happens on the go as your employees are exposed to new stimuli and inputs and can integrate many seemingly disparate pieces of information into a new cohesive concept. The social collaboration platform that enables employee-driven innovation should be accessible cross-platform from anywhere in the world with real-time access to everyone's contribution, content & research.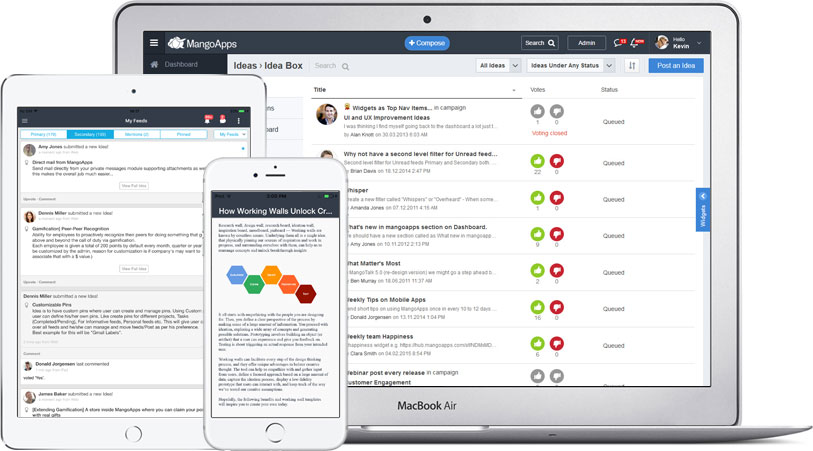 Step 3: Collaborate on projects
A social collaboration platform enables a better way to get work done with others. To add measurable business value the platform should allow for the spontaneous formation of projects, invite project members to share common goals, assign tasks, centralize all feedback, share content, define checkpoints and view the health of the project at any point in time.
Bringing teams together on a social collaboration platform reduces cycles on proposal development, lower customer acquisition costs, faster and well-executed sales deals and helps in meeting product development deadlines within budget.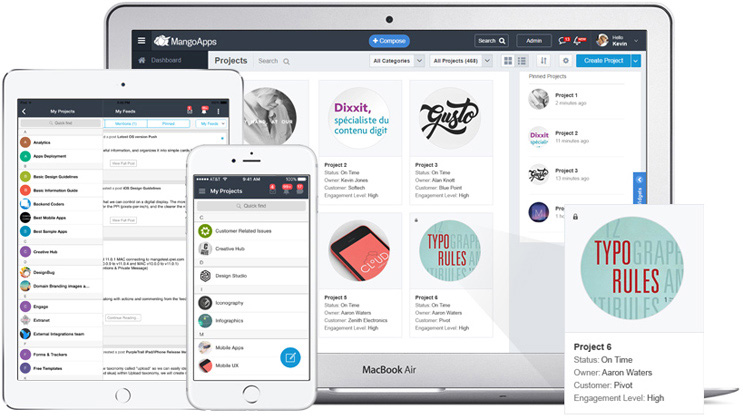 Learn More
MangoApps provides a collaborative, modern intranet platform that helps your business realize its business goals. To learn more about how MangoApps can assist your organization, schedule a demo today.