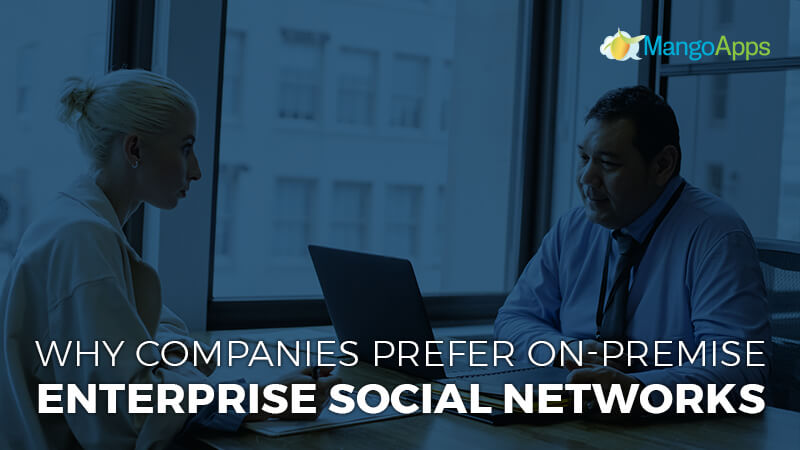 AIIM surveyed its 65,000 members in Oct to find out what companies are thinking about cloud and on-premise enterprise social networks. The results, released in AIIM's report "Social in the Flow",  may surprise you. If you thought companies would be slow to adopt enterprise social networks, you'd be wrong. 78% of companies surveyed are deploying enterprise social networks right now.  About 30% are deploying a company-wide enterprise social network available to all users.  The rest are deploying at a department level (19%), or for specific projects (29%).  Only 22% reported their company has no plans to implement an enterprise social network at this time. 51% indicated their company or organization will implement social collaborative document authoring within the next 12 months.
But that's not where the surprises stop. It turns out that SaaS cloud solutions are not the preferred method of using enterprise social networks. On-premise enterprise social networks and single-tenant private cloud are almost 3x more popular than public cloud multi-tenant SaaS deployments. It appears that most companies are not comfortable with internal conversations being hosted in a shared cloud multi-tenant environment.
Security Comes First With Enterprise Social Networks
A massive 73% of survey responders named security as their key overriding concern, explaining the above preference for on-premise enterprise social networks. Since conversations within enterprise social networks are often about sensitive company data and files shared within the network contain IP secrets, customer data, and other highly sensitive information, companies require advanced security levels, which comes from deploying the network in either a single-tenant private cloud or hosting the network on-premise inside the company firewall. If the company chooses to use a private cloud hosted by the enterprise social network vendor, they have the assurance that their data is on dedicated servers separated not only logically, but also physically from any other company.
If an on-premise enterprise social network deployment is selected the company has full control over security. The network can be disconnected completely from the internet and made accessible only from inside the corporate firewall. Vendors offering on-premise deployment are simplifying and improving the installation process as well and most can be installed and operational within 1-week, an unusually fast amount of time for an on-premise solution.
Existing Systems Integration Is The Key To Success
83% of AIIM survey responders believe that the integration of social tools with existing business processes is important and vital to success.  Integrating the process with existing systems that employees are already used to using also help a lot with adoption. Familiarity and functionality are essential for employee engagement with the program and continued usage. Especially if the enterprise social network aggregates content from all the disjointed applications a worker uses throughout their day. As the enterprise social network becomes the communication hub of the company workers will become significantly more productive with less effort. And according to AIIM's latest report, the majority of companies are moving full steam ahead to reap the benefits.
MangoApps
MangoApps provides a modern intranet solution that can be deployed both in the cloud, and on-premise. With customizable features, MangoApps can be tailored to fit your organization's unique needs.
If you would like to learn more about how MangoApps can assist your organization, contact us or schedule a personalized demo today.