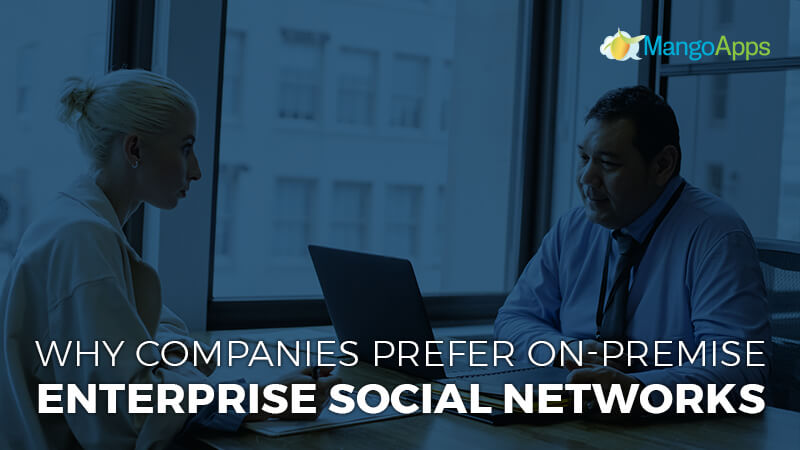 Recent AIIM surveys have shed light on enterprise preferences between cloud and on-premise social networks. Their findings might redefine your expectations.
The AIIM's "Social in the Flow" report, derived from a survey of its 65,000 members in October, reveals that enterprise social network adoption is soaring. An impressive 78% of surveyed companies are in the midst of deploying these networks. Out of these, 30% are aiming for a company-wide roll-out accessible to all, while the others are focusing on departmental (19%) or project-specific (29%) deployments. Notably, only 22% are yet to consider implementing an enterprise social network. Furthermore, over half (51%) plan to introduce social collaborative document authoring within a year.
However, the real revelation lies in the deployment methods. Contrary to the rise of Software as a Service (SaaS) solutions, on-premise enterprise social networks, and single-tenant private clouds significantly outpace multi-tenant SaaS deployments in popularity. The consensus indicates hesitancy about hosting internal corporate discussions in a shared multi-tenant environment.
The Priority: Security in Enterprise Social Networks
Security emerges as the primary concern for a whopping 73% of participants, clarifying the tilt towards on-premise networks. The very nature of these networks, replete with confidential company data and intellectual property secrets, necessitates robust security. For many, this assurance is attainable through on-premise solutions or single-tenant private clouds, ensuring data isolation, both logically and physically.
Opting for on-premise deployments gives companies unparalleled security control, allowing them to limit network access exclusively to their internal infrastructure. Moreover, vendors specializing in these deployments are refining the installation experience, boasting swift operational readiness within a week.
Integration: Paving the Path to Success
A resounding 83% of AIIM respondents affirm the criticality of blending social tools seamlessly with existing business processes. Such integration promotes adoption, leveraging familiar systems to bolster employee engagement. By centralizing communication, enterprise social networks can act as productivity catalysts, consolidating varied applications an employee encounters daily. AIIM's findings show that companies are accelerating their initiatives to harness these advantages.
Discover MangoApps
MangoApps offers a state-of-the-art intranet solution, adaptable for both cloud and on-premise deployments. Tailored to resonate with your organization's distinct requirements, MangoApps is your partner in streamlining communication. To further explore MangoApps' potential for your organization, reach out to us or schedule an exclusive demo today.