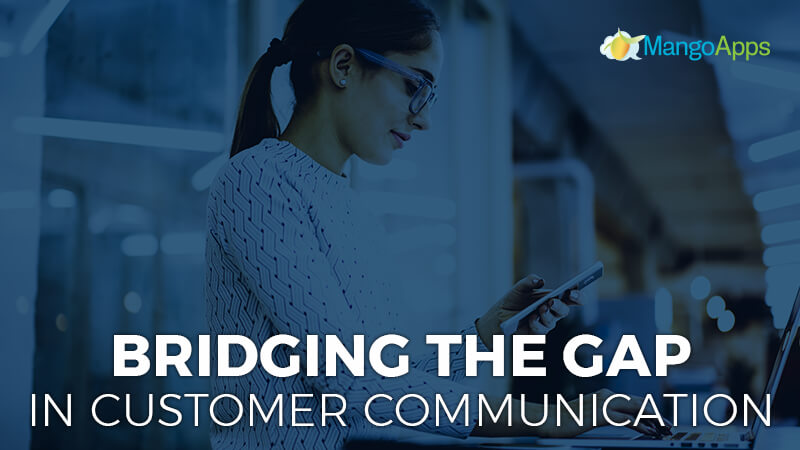 Professional services handle customers from all kinds of areas and industries, most of whom have little first-hand experience with the specific service. Without personal knowledge of the process, customers depend on the experience and skill of the professional to offer guidance, advice, and support along the way. Working together, a customer's vision and a professional's experience can create the perfect project. But unfortunately, the reality is often miscommunication and misunderstandings, turning a potentially great project into confused work, delayed outcomes, and an overall unhappy experience. Almost always, these unexpected outcomes have nothing to do with a professional's skills or talents, but rather his or her ability to communicate effectively.
Here are a few of our favorite ideas on how to bridge the gap in customer communication:
Create Company Awareness
Employees need to understand the importance of effective communication. It's easy to forget how foreign company jargon can be to someone on the outside. Help employees understand that clear communication is essential. Depending on the client's industry or personal experience, they may need a fair amount of advice or explanation. Help clients feel confident in their choices. Similarly, unless absolutely necessary, respect the choices that each client makes. While it may not be your personal preference, the project is ultimately up to the customer.
Keep Every Client Organized
Professional service companies often work with multiple customers at the same time. Even if your clients operate in the same general industry, every project is different and requires individual attention. Team collaboration software gives companies an easy way to manage specific group and project spaces set aside for each project. These spaces ensure that every client project has a personalized place for organizing information, sharing updates, and establishing team communication. Many of these work programs even enable companies to incorporate external guest users. This allows clients to actively participate in their projects, see updates, and ask questions.
Encourage Information Sharing
Aside from skills acquired through experience and academic training, organizations benefit customers through their network of best practice knowledge and industry information. If a particular problem is new to an employee, they have access to coworkers and colleagues who can offer additional support and advice. This support helps provide the best possible experience no matter the situation. Encouraging information sharing helps employees bridge the gap in customer communication as well. As workers can quickly and effectively discover and assess new information, they can instill the confidence of clients, answer important questions, and continue effective communication.
Communicate Anywhere, Anytime
Employees often work out of the office, meet with clients, work remote, or access information on-the-go. They need an easy and straightforward way to access resources and manage information, regardless of where their work takes them. Without quick access to resources, it can be incredibly difficult for employees to effectively share news and important information with clients. Instead, employees are forced to spend significant time downloading, saving, or printing out information or try to remember project details or important industry information offhand. This not only limits customer communication but also greatly increases the chances of accidental contradictions or misinformation.
Customer Communication With MangoApps
Successful communication is a pillar for a successful work environment. Employees need to collaborate effectively with every client and specify work for every individual's unique needs. At MangoApps, we understand how essential customer communication, collaboration, and accessibility is. From detail document management and dedicated workspaces to detailed searchability and on-the-go access, we help professional services find long-lasting success.
To learn more about how MangoApps can bridge the gap in customer communication, contact us or schedule a personalized demo today.